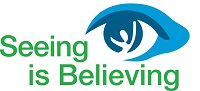 A huge thank you to all of you for submitting contributions to the newsletter, it is great to use this newsletter as an opportunity to share the key learnings from your projects, so we can benefit from sharing best practice.
The 3 themes of this newsletter are:
· Working in consortium with NGO's
· Networking/ working with the Government
· Integrating eye care into Primary Health Care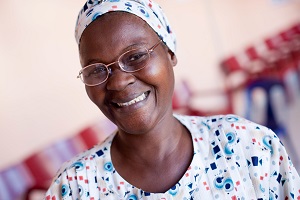 Thanks to everyone who contributed articles for the 3 topics for this newsletter – 16 articles in all, which is fantastic & really demonstrates the wealth of knowledge & experience that we have across SiB projects & partners.
Sally Crook has also written a piece on consortiums entitled 'Consortiums: Why work in one. Some reflections from & for SiB partners & projects', adding an interesting perspective on an ever-growing area.
We have some new faces in SiB, so Jeanette McKenna has written a section to introduce the new SiB Chairman & Standard Chartered Programme Manager.
Standard Chartered has raised an impressive $70 million for SiB since 2003, a fantastic contribution to eye care, Carmen Choy, SiB Fundraising Manager for Standard Chartered gives us the top 5 fundraisers for the 1st half of 2014.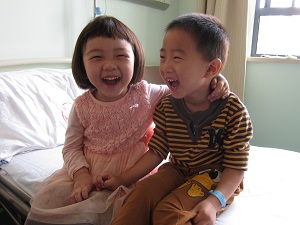 For those interested in the SiB portfolio of projects, there is a project overview section of the newsletter, giving information on project approach, location, NGO partner & Institution – for both Phase 4 & Phase 5 projects, as well as a top level update on how we are progressing against spend & output targets.
We have 10 Phase 4 SiB projects who have successfully completed (out of a total of 22 Phase 4 projects), 2 of these: Operation Eyesight Universal India & Helen Keller International have provided a summary of their final evaluation, complete with their key learning points from their projects. On the other side of the scale, we now have 20 Phase 5 projects up & running, 7 of these give us a general update of their project activities.
There is also an update on the innovation fund and which projects have been awarded a grant.
If you do read an article & would like to know more about a particular project, let me know & I am happy to pass on your details.
The themes for the next newsletter (December/January) are:
· Advocacy
· Awareness raising/Behaviour change/ increasing uptake of services
· Gender
If you are submitting August reports, you have the option to either submit your contribution along with the report (the same for the November reports), or you can submit articles later in the year.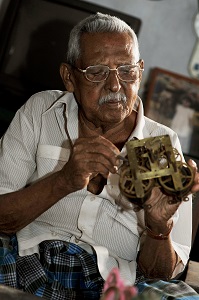 Finally, thank you to everyone who completed the SiB newsletter survey in January, it is so useful to get your feedback so we can ensure the newsletter is as useful as possible. The key findings were that SiB partners found the newsletter a useful resource, particularly sections on using project evaluation & SiB guidelines. People are keen to learn more about networking with the Government & Integrating eye care into primary health care (articles in this issue) as well as awareness & advocacy (next issue of the SiB newsletter).
There were recommendations for partner contributions to be slightly shorter & more 'readable' with photos, tables & bullet points, along with the majority of respondents wanting the SiB newsletter on a secure part of the IAPB website, so it can be viewed by the SiB community – this issue aspires to do just that. Our aim is for the SiB newsletter to be useful at all levels, in-country project officers, implementing partners, Standard Chartered in-country staff & NGO HQ staff, so please do forward to your colleagues & let me know if any colleagues would like to be added to our subscription list.
Happy Reading,
Susan Evans