IAPB's Blog
I am just back from Bucharest where IAPB supported the first national Retinopathy of Prematurity (ROP) symposium. This is part of the IAPB ROP programme for Russia and Eastern Europe which is funded by Eye Samaritans International, our newest IAPB member.
IAPB had been asked by the host, Dr Cristina Nitulescu to support her to raise awareness of ROP across the Neonatal Intensive Care Units (NICUs)  in Romania, particularly to look at recent research findings and the implications for how pre-term babies are cared for, when they are screened and what treatments to give. 
It was a very full day, the host had done an exceptional job of promoting the symposium and we had about 200 people there, representing every NICU in Romania of which there are 20 'level 3' units and 45 'level 2' units. The symposium brought together the teams who are involved in the care of babies at risk of ROP - the neonatal nurses, neonatologists and ophthalmologists, as each are critical in the treatment and care of babies at risk of ROP. To have an effective ROP programme these cadres need to work as a team and this symposium was the first opportunity for my Romanian hosts to come together to discuss their national ROP programme.
Thanks to Cristina's energy and commitment, and the host, the Institute of Mother and Child (IOMC), both the Presidents of the National Society of Ophthalmology and the National Society of Neonatologists were present. At the end of the workshop Cristina was asked by the President of the National Society of Neonatologists to help her write a special issue on ROP for the Romanian Journal of Neonatology and the President of the National Society of Ophthalmology has asked her to present on ROP at their next meeting. 
So I think the ROP ball is rolling in Romania with a lot of momentum coming from the symposium and Cristina is now looking at how to channel this into developing a National ROP Committee. 
I think one of the most important parts of this symposium was to see the floor given over to presentations from nurses. Julie Flanaghan's (the U.K.) presentation had some hard hitting messages on the importance of nurses and parents and how much nurses can do if empowered. 
The symposia ran on by about an hour and a half as so much discussion was generated – much of it in Romania so I won't elaborate here -  but just to say that we all left in high spirits and were treated to a feast and a glimpse of Bucharest by night. I'd like to thank the hosts and our team – Julie Flanaghan – senior nurse, Shad Husain – neonatologist and Clare Gilbert who gave up their time to do this.
---
If you are a patient with Diabetic Retinopathy, or are a care provider, please take the survey.
---
This is a crucial year for the future of development as efforts to design a new global framework to replace the Millennium Development Goals (MDGs) culminates as the UN readies to adopt a new set of Sustainable Development Goals (SDGs) at a high-level plenary meeting in New York on 25-27 September 2015.
Here Peter Ackland, Chief Executive of IAPB, talks about the relevance of the post-2015 debates for eye health and blindness prevention, the work IAPB and member organisations have been doing and the opportunities for the whole sector.
What is the current consensus on what the new SDGs should look like?
Most authorities seem to believe that the recommendations of the Open Working Group (OWG) which were presented in July 2014 will form the heart of the new SDGs, when they are finally approved at the forthcoming UN General Assembly in September 2015. The OWG identified 17 overall goals and beneath them 169 sub-goals/targets. Work is going on currently by the UN statistical commission to identify the main indicators that will be used to monitor progress against these goals and there are high level discussions about how this ambitious agenda might be funded.
With so many conflicting priorities and ambitious areas of work, how can SDGs benefit our agenda?
The OWG report made nine references to people with disabilities in the 169 sub-goals and targets. An important principle is the stated need to apply and monitor progress against all relevant targets for the least wealthy and most vulnerable members of society. Additionally the 3rd  goal, related to health, contained two sub-goals of particular interest to our work – a target around the elimination objectives of the Neglected Tropical Disease movement (which includes trachoma and onchocerciasis work) and the promotion of universal health coverage which provides opportunities to include eye health services. Being a part of the SDGs is important as the SDG framework will guide and prioritise the development agenda and allocation of government resources and overseas development assistance for the next fifteen years  to 2030.
UHC is certainly a 'powerful concept' – to use Margaret Chan's own words – but can it ever be achieved? Where does one start to monitor progress for example?
The core idea behind the UHC sub-goal is that by 2030 there should be 80% coverage of essential health services for everyone and, crucially, no-one having to miss out on health services because they are unable to afford them. The indicators to measure this are yet to be finalised but one will relate to a measure of financial protection / levels of out of pocket expenditure for health services. The second indicator proposed by the WHO and World Bank is to monitor the coverage of essential health services by looking at the coverage of a small number of core or "tracer" treatment and preventative health interventions.
We all know the old quote "what gets measured gets managed"; with so many health services competing for a place in the 'measurement sun' then, can eye care ever be considered?
Although cataract surgery was not included in the initial small list of tracer interventions proposed by WHO and the World Bank to be used to monitor UHC, IAPB has been presenting the case that it should be, and that the Cataract Surgery Coverage (CSC) fits all the criteria required of the "ideal" UHC indicator. I have been to see key people in the WHO and World Bank about this and presented to them our case, and the considerable amount of CSC data that we have been able to compile from the many population surveys (mainly RAAB studies) that have been conducted in recent years. We understand that WHO is producing a 2015 baseline report on UHC, to be published in May, and I have been led to believe that this will include data on CSC. I am not one to "count my chickens before they are hatched" but if we can get CSC into this first UHC monitoring report then, as you say, what gets measured, gets managed.
So, how hopeful are we the SDGs may in the end include an eye care indicator, and what would be the opportunities from that?
We have to be realistic – none of the nine sub-goals under the heath goal are going to specifically make reference to eye health. However infectious blinding conditions will be included within the overall NTD sub-goal and as explained above if we can get cataract surgery included in the small basket of treatments that are monitored within the linked UHC process then that will be a major breakthrough. Governments will want to show progress against the indicators used to monitor the SDGs so we can expect to see investment in the health systems needed to deliver both NTD control and cataract surgery. As we know an investment in cataract surgery is always a good start for the development of wider eye health systems. In terms of disability it would a major disappointment at this late stage if there are not some very specific targets related to realising the rights of persons with disabilities – this will benefit people with irreversible sight loss in terms of their education and employment opportunities as well as other areas.
How can IAPB members help make this a reality then?
Over the next 2-3 months governments are negotiating the final content of the SDGs. Our advocacy work continues as we need to retain the positive references to disability and the favourable health references made by the OWG in the final framework. Members can help by reinforcing these messages with their government officials involved in the SDG debate, and particularly by promoting eye health firmly incorporated and integrated within universal health policies, such as national insurance schemes or similar. In the future members can help by funding RAAB studies to ensure we keep CSC on the radar as a useful indicator to monitor UHC, as would promoting its collection and reporting in national health management information systems.  
 
---
Rapid Assessment of Avoidable Blindness (RAAB) has established itself as a standard population-based survey methodology for blindness and visual impairment. It is intended to collect baseline data for planning new interventions or to measure progress over time of ongoing programmes. RAAB data are used to estimate global and regional prevalence of blindness and visual impairment, for example in the Global Burden of Diseases study.
At present we know of over 137 RAABs, 11 RAAB+DR (which include a module to estimate the prevalence of diabetic retinopathy) and 36 RACSSs (the predecessor of RAAB), which have been conducted in 70 countries. Many reports from the findings have been published, but many others have not. Even when published, only a fraction of the available data can be shown and much information is not available to other researchers. There have also been instances where reports and the original data were lost because the computers where it was held crashed, the investigators moved on, etc.
It was clear that a safe storage for all this precious data was necessary – this is now available through the web portal RAAB Repository.
Not only the repository minimizes the risk of data being lost through its centralized back-up system, but it brings as many as possible RAAB findings into the public domain.
There is a strong trend in the academic world to make research data available to other researchers so that it can be optimally used. Such 'open access' stimulates researchers to combine data from different surveys over time or from the same country or region, to identify trends or relationships. RAAB data, for example, have recently been used to test mathematical models to estimate the required Cataract Surgical Rate in different countries, or to assess requirements for low vision services.
The Repository is very much in line with this open access ethos. If you are planning a RAAB and no survey was ever done before in your area, you can look at findings from nearby countries with similar socio-economic status and health systems to estimate the prevalence of blindness in your country. The same applies for other states or districts in larger countries.
You can search by the name of the country, state (province), district (county) or year in the table or locate a RAAB on a map. For individual studies you can view the main findings, abstracts of publications and, if the principal investigator permits, download the reports generated by the RAAB software and the original data files. If the reports cannot be downloaded directly from the website, the principal investigator can be contacted for permission. All data shown in the repository are either available from publications, or shared with written permission of the principal investigator.
Even if the principal investigator does not want the reports or data files to be shared, we do request a copy of the reports and survey data for safe keeping. These files are stored on a safe server and not accessible to visitors of the website. With this we prevent that these valuable data is lost.
The development of the RAAB Repository was funded by The Fred Hollows Foundation and Sightsavers. I also like to thank the organisations which have supported the development of RAAB: Sightsavers, Orbis, CBM, IAPB, Fight for Sight, the Fred Hollows Foundation and the International Centre for Eye Health.
Do explore the site and don't hesitate to contact me for any comments or suggestions for further improvements, including if you know of any RAAB not currently listed.
Hans Limburg,
Freelance Consultant Community Eye Health
---
Guest blog post, republished from the Asia and the Pacific Policy Society.
Asia and the Pacific Policy Society members are located all around the region in a wide range of roles. As part of our series profiling the work of some of our members 'Five minutes with…',  Asia and the Pacific Policy Society member Damian Facciolo talks about his work with the International Agency for the Prevention of Blindness and the challenge of managing non-communicable and chronic diseases in the region.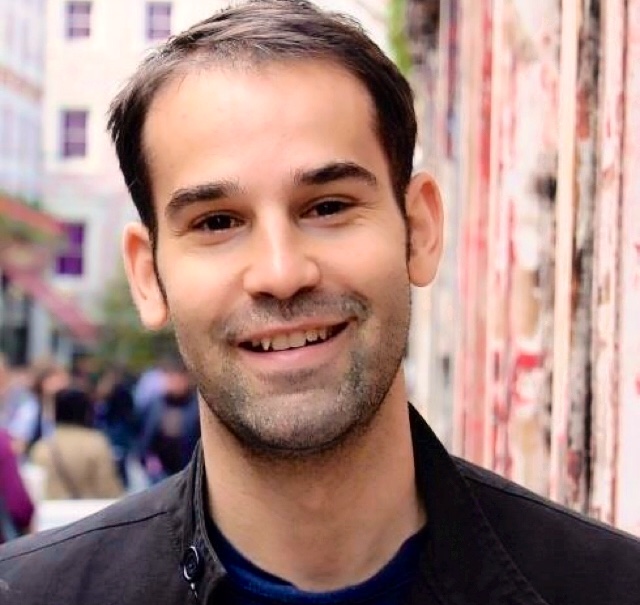 Tell us about your work for the International Agency for the Prevention of Blindness?
Four out of five cases of blindness can be prevented and treated. Blindness and visual impairment can easily be avoided with more resources for cataract surgery, screening and spectacle programs and improved national planning. I manage advocacy work for the International Agency for the Prevention of Blindness (IAPB), a global coalition of more than 120 NGOs, the private sector and research and training organisations. IAPB works in partnership with its member organisations and the World Health Organization to influence decision-makers, contribute to better policy, gather evidence and build networks.
What is the most interesting part of your job?
I manage a regional program that spans WHO's Western Pacific region, taking in around a dozen countries of Asia, as well as smaller countries across the Pacific. Each country has very different strengths and challenges when it comes to eye health policy, so it can be hard to stay on top of developments across the region. But it's also very exciting, I get to travel and work with highly skilled health workers and policymakers, many of whom have an infusive passion for better public health.
In 2013, member states at the World Health Assembly endorsed 'Universal Eye Health: A Global Action Plan 2014-19', a document which has renewed the momentum for blindness prevention and given health ministries globally a clearer target and a more tangible direction.
What do you think are the biggest policy challenges for eye health in Asia and the Pacific?
The biggest challenge region-wide is the management of non-communicable and chronic diseases. Many national health systems have evolved with a focus on infectious disease and health crises, and governments are now rethinking delivery approaches to provide ongoing care for ageing populations and chronic condition such as diabetes. Alarmingly, six of the top 10 countries for diabetes prevalence are Pacific Islands. This rethink will require long-term investments and thinking beyond clinical models for treatment with a focus on prevention, lifestyles and social determinants.
The good news is that many countries in Asia are building and expanding insurance and social protection programs and over time, many of the cost-related barriers – particularly for cataract surgery – will decrease. Countries like China, the Philippines, Vietnam, Cambodia are joining wealthier nations like Japan, Malaysia, Singapore, Australia and the Republic of Korea where cataract surgery is included in national health insurance schemes. Training has been a focus of activity for blindness prevention in the Western Pacific for many years, but work is still required to ensure doctors and nurses reach rural and marginalised communities, and sub-speciality training programs ensure more complicated eye conditions can be managed in the future.
---
---
Bayer HealthCare Supports World Sight Day Event
On October 9, Bayer colleagues worldwide came together to support World Sight Day (WSD) – an international day to promote awareness of avoidable blindness and its prevention – with various activities.
"We are delighted to have helped in putting such an event together," said Gerhard Albrecht, Medical Director Mexico, Head Medical Hub Mexico/Central America/Caribbean. "Bayer is committed to preventing avoidable blindness in the region and the world."
Michelle Sylvanowicz,
Global Advocacy, Bayer
---
Bob McMullan on the IAPB WSD14 Event - and the future
What did we learn?
First: that with the cooperation of the range of professional eye health bodies and the relevant government we can put on an event which will draw significant attention to the issues surrounding eye health.
Second: that it is possible to extend this impact to a broader region than the host country with the cooperation of the regional WHO and IAPB offices. Third: that we will need to do more to mobilise international media attention.
We have erected a solid basis on which to build. We have learnt some important lessons. It is now up to us all to build on this basis for 2015 and beyond.There are critical challenges over the next twelve months.
The international community will establish the Sustainable Development Goals to guide international development issues and policies for the next decade. It is vital that disability issues are recognised in these goals and that there is at least one eye health measure among the agreed schedule of indicators.
The next twelve months will also be vital for the successful implementation of the WHO Global Action Plan for the prevention of blindness and visual impairment.
This plan was achieved due to the advocacy of a number of countries, including a prominent role by Mexico. But this will only be a piece of paper unless we move on the critical issue of country level implementation. It is extremely important that all regions prioritise their advocacy efforts to maximise our impact globally.
These are big challenges.
With the enthusiasm and commitment I saw during World Sight Day in Mexico I am sure we can rise to these challenges. By next World Sight Day we will need to have made some measurable progress on achieving our key objectives. That is our challenge going forward. To build on our success in Mexico to serve the interests of those who are visually impaired wherever they may live.
Bob McMullan,
President, IAPB
---
Vietnam's first Optometry School
An estimated 21 million people in Vietnam have blindness or impaired vision due to uncorrected refractive error; three million of whom are children. It is the leading cause of vision impairment in the country and the main cause of childhood blindness. 
It is estimated that these young people will each provide vision care for 80,000 Vietnamese people during their professional lifetimes; the 20 students caring for the vision of over 1.5 million people. Vietnam will need at least 5,000 more optometrists from at least five Departments of Optometry. The next optometry program is being planned by Hanoi Medical University for opening in 2015.  
Historically, ophthalmologists aided by eye care nurses, ophthalmic technicians and refractionists, 600 of whom were trained by the Institute, have worked to try to address the refractive error needs of the country. However, these dedicated professionals cannot respond to the increasingly high numbers of people requiring services for refractive error and primary eye care.
The optometry course is the culmination of a ten year plan to introduce optometry to the country, with the primary goal of alleviating the burden of uncorrected refractive error in Vietnam in line with the Vietnamese National Eye Health Plan. One of the great successes of the project has been the spirit of the collaboration, all of the different organisations and teams coming together with one common goal – eliminating avoidable blindness through better vision care.  
Prof Brien Holden, CEO,
Brien Holden Vision Institute
---
VISION 2020 Workshops 2014 - South East Asia
The key insight from the three completed workshops was that many were not adequately aware of GAP, its goal and objectives. There was also ambiguity on the role IAPB plays in prevention of blindness at the country, regional and global level. Many (mistakenly) believe IAPB is a global funding agency in prevention of blindness!
The workshops showcased steps to be taken at the country level to support GAP implementation and were a good opportunity to also clarify IAPB's role. There was a high level of interest and involvement demonstrated by the presence of Director General of Health service from the Ministry of Health in each country-level workshop. It was heartening that they not only agreed with GAP recommendations, but also promised to incorporate them in their forthcoming eye health plans - a benchmark achievement for these workshops.
I quote a report from Dr Ngawang Tenzin, VISION 2020 Focal person in Bhutan, who played a key role in the Bhutan workshop's success:
I also have a quote from Dr. Palitha Mahipala, Director General of Health Services, Ministry of Health, who participated in the Sri Lanka workshop:
We know anecdotally that usually the implementation and monitoring part of the plan are not effectively carried out in many developing countries. So, in the coming days, we will work to strengthen monitoring mechanisms. This should give us much-needed evidence for the successful outcomes coming out of these workshops. 
Regional Coordinator, IAPB South East Asia
---
VISION 2020 Latin America meeting, Mexico City
As we get ready for the World Sight Day Gala event in Mexico City tomorrow, here are a bunch of pre-meetings and interviews going on. These are pictures from the VISION 2020 Latin America meeting that will see almost all Latin American countries represented here. With Ecuador being declared Onchocerciasis free, among other achievements, and the preparations for the Global Action Plan, this region has a lot to plan for and celebrate!
---
Focus on #Sight
On October 9, World Sight Day 2014 will focus on avoidable blindness. In the run-up to this event, LIGHT FOR THE WORLD, together with friends and partners, have launched a social media campaign called FOCUS ON #SIGHT, centred on Facebook, to raise awareness for the basic facts on avoidable blindness:
There are currently 39 million blind people world-wide 
90% of them are living in economically deprived regions
80% of all blindness is preventable
Medical eye care must be made accessible to everyone, everywhere!
Participants in the campaign are asked to symbolically 'see the world through different eyes' on and around World Sight Day and to document their support by changing their Social Media profile pic.
Help us draw the public eye to our concern: Change your social media profile picture for World Sight Day on October 9th 2014 and make a stand for a world in which eye sight is no luxury but a basic right.
 Albert Bock,
Online Editor,
LIGHT FOR THE WORLD
---
Ebola
IAPB has been closely following developments around Ebola. While it has no eye care implications, it does affect travel, logistics and conference plans in the region. IAPB Africa has had to postpone a Workshop planned in Johannesburg – in South Africa – because of growing anxieties around Ebola. Travel bans (by airlines) to affected countries and the general atmosphere of anxiety and concern is having an out-size impact on our work and travel in the region.
It is important that we fully realise the extent of this outbreak – and its physical limitations. EVD is a fierce, rapidly lethal condition. But, it also seems to be limited to specific geographic contexts. IAPB is in touch with our members and partners across Africa and is watching the situation and working to understand its implications – if any – to our work. 
---
Mexico City to host global World Sight Day event
Organized in partnership with the Mexican Society of Ophthalmology, the event will commence with a press conference for the Mexican and regional press, and will be followed by a full-day programme of seminars organized under the leadership of the Chair for Vision 2020 Mexico, Dr Francisco Martinez. The day will culminate with a gala event hosted by IAPB's president Mr Bob McMullan featuring distinguished speakers including Dr Serge Resnikoff and Dr Enrique Graue from the International Council of Ophthalmology; Dr Susan Cooper from the World Council of Optometry; Dr Ivo Kocur, the World Health Organization; Dr Benito Celis and Dr Juan C Silva from the Mexican Society of Ophthalmology and Pan American Health Organisation amongst others. 
The celebration will also feature a panel discussion with representation from International Diabetes Federation and leading eye care corporations on the economic burden of blindness. 
We are incredibly fortunate to be able to host the event at UNAM's stunning Old Medical School in the down-town area of Mexico City - a place not only with huge significance in Mexico history but enormous relevance as Mexico's largest Medical school was once located here.
I look forward to welcoming many IAPB members, partners and friends in Mexico City on the 9th of October.
Bienvenidos a México!
---
Advocating to help Vietnam have better access to eye health
In late June I visited Vietnam to work together with Damian Facciolo, (Regional Program Manager, IAPB Western Pacific) to deliver an advocacy workshop in Hanoi, with support from Australian Aid. 
During the workshop we discussed key problems and objectives. We worked to help NGOs on Vietnam's Eye Care Partners Working Group to come up with some key messages to deliver to the Vice Minister for Health, Professor Nguyen Viet Tien who participated in the latter parts of the meeting. Representatives from the WHO Vietnam Country Office were very active in the workshop, as was the Vietnam National Institute of Ophthalmology (VNIO) who have worked hard over the past 12 months to draft a National Action Plan for Universal Eye Health. 
Earlier in the week, Prof Do Nhu Hon, the director of VNIO and an IAPB co-chair, brought us around Hanoi's main eye hospital and impressive training facilities. We passed huge numbers of people as we walked around the different wards lining up to wait for treatment, receiving treatment, or recovering - almost 2000 people were being attended to that day, by the time we left in the afternoon, according to the visitor counter. 
Progress is being made in Vietnam in response to the high prevalence of eye health conditions, cataract surgical rates are up, but there remain many problems, cataract surgery needs better quality control (Fred Hollows have produced a very useful monitoring tool which was presented in the meeting).  Further, there is a dire need for optometrists and many people are getting low quality refraction services. Brien Holden Vision Institute is working on a pilot degree program in optometry to be delivered at universities in Hanoi and Ho Chi Minh City, the first of its kind to be offered in Vietnam. Eye health is poorly integrated into primary health care and much more can be done to ensure accessibility for marginalised communities and persons with disabilities. 
Vietnam's Vice Minister for Health, Professor Nguyen Viet Tien spoke very encouragingly about the government's commitment to eye health. The approval of the Action Plan will be an important step on the way to fulfilling its aims. 
---
New Eye Clinic in Mozambique
A guest post from the Light for the World on a new New Eye Clinic To Serve 2 Million people in Mozambique. (Read the original post here)
"Healthcare is a key factor in socio-economic development. Today's ceremony brings us a step closer to our goal: nobody, neither here in Mozambique nor anywhere else, should lose their eye-sight to preventable blindness. At Invicta Eye Clinic, we will be able to perform 1,200 surgeries and treat a total of 25,000 patients per year", Prof. Schuhmann stated at the ceremony.
LIGHT FOR THE WORLD would like to give special thanks to Mag. Peter von Bertalanffy and Invicta foundation who contributed significantly to the project. The name of the new clinic will reflect this.
In Mozambique, just 18 ophthalmologists and 54 ophthalmic nurses serve a population of 23 million. Therefore the training of professionals is a crucial milestone in our fight for improved eye health for all. The concept for our new eye clinic reflects this: it will house training facilities that will enable the graduation of 10 eye care professionals every two years.
LIGHT FOR THE WORLD has been active in Mozambique since 2003. In cooperation with Beira Central Hospital we are implementing a blindness prevention programme for Central and Northern Mozambique.
Albert Bock,
Online Editor, Light for the World
---
Regional Institute of Ophthalmology, Peru, marks 20 years
A guest post from Joan McLeod-Omawale, ORBIS International: a window to the good work ORBIS has been doing over the years in the Latin American region.
I had the opportunity to participate in the 20th Anniversary Celebrations of our long-term partner, Regional Institute of Ophthalmology (IRO) in Trujillo, Peru on July 10-12. The IRO is a government institute and referral center in northern Peru that provides specialized ophthalmic services and is the second largest ophthalmology residency training institute in the country. IRO now has over 140 staff members in all departments including administration, statistics, biomedicine, ophthalmology, and nursing.
Orbis has partnered with IRO since 2002 in various capacity building programs. Orbis's collaboration with IRO ranges from supporting the establishment of the first pediatric ophthalmology unit in Northern Peru to providing both in-country and external training opportunities for their eye care teams.
Throughout our partnership, all Orbis capacity building strategies have been used including the Flying Eye Hospital and our telehealth initiative Cybersight. All ophthalmologists, nurses, biomedical technicians, anesthesiologists, and the administrative staff have benefited from training in Peru, the U.S.A. and several Latin American countries. We have provided local hospital-based training programs as well as financial grants for equipment and supplies, research, and management improvement change processes to reduce avoidable blindness and promote eye health.
I was invited to present on Orbis's and IRO's 12-year relationship at the anniversary celebration, among several other presenters from Bolivia, Chile, Colombia, Costa Rica, Mexico, Peru and the U.S. who led scientific courses on various topics. Special guests included former Orbis Flying Eye Hospital Staff Ophthalmologist and past IRO resident, Dra. Roxana Rivera, and FedEx fellow Dr. Patricia Chirinos, and leaders of the National University of Trujillo and private universities. We had the opportunity to experience social and cultural events, including choir and dance performances put on by the Universities in the evenings, and a media-publicized 4K run/walk in honor of IRO.
I am proud all of IRO's accomplishments and Orbis's 12-year participation in their success, and I look forward to the institution continuing to grow and improve eye health in northern Peru. 
Joan McLeod-Omawale,
Regional Director LAC Program
Orbis
---
Regional Action Plan: PAHO
Most immediately the Bolivian Ministry of Health returned from the meeting and committed to developing a national eye health plan – this largely on the realisation that that they alone in the region had no plan in place. 
The impetus gained through the workshop prompted the Mexican Ministry of Health to re-establish their PBL committee and actively engage with the World Sight Day event in Mexico city. 
So with a bit of distance we can look back and see the range of positive outcomes through this advocacy – the next phase is to identify better implementation of eye care services.    
John Trevelyan,
Fundraising & Partnerships Manager, IAPB
---
Universal Eye Health: Three important documents
---
Regional Plan for Universal Eye Health: Western Pacific
After many months, the WHO Western's Pacific Regional Office (WPRO) has officially launched Towards Universal Eye Health: A Regional Action Plan for the Western Pacific (2014–2019).
The plan was developed through consultation with Member States, international partners and experts during 2013 and was endorsed by the Western Pacific Regional Committee Meeting in Manila last October. In a first for the Western Pacific, blindness featured on the Committee agenda and more than 16 delegations spoke on the importance of eye health during the Committee session. 
The vision, goal and the main objectives of the Regional Action Plan are in line with "Universal Eye Health: A Global Action Plan 2014-2019" (also known as the GAP).
This Regional Action Plan provides a regional context, with specific activities based on the strengths and needs of countries of the Western Pacific Region. Generating evidence for advocacy, strengthening mid-level workers, integration with primary health care, tools to improve cataract outcomes, and new partnerships for diabetic eye disease are a few of the priorities listed.
Already, many countries in the Western Pacific Region are advanced in their work to implement and deliver on the Regional Action Plan, and the GAP as well. Last year, Vietnam drafted a national plan using very similar objectives. In Solomon Islands, the national plan was recently reviewed and stakeholders are preparing to draft a new one. China, Australia and the Philippines are planning national prevalence surveys to collect evidence, as outlined in the first objective. 
IAPB supported the development of the Regional Action Plan. We work closely with Dr Andreas Mueller and others at WHO on a joint programme of support for blindness prevention in the Western Pacific Region, funded by the Australian Government. 
Member states will be asked to report progress against the implementation of the Regional Action Plan during the Regional Committee Meeting in 2015.  It is our hope that the Regional Action Plan will be a guide to help strengthen national eye care programmes, raise the profile of blindness prevention and support the development of national plans to improve eye health across the Western Pacific.
---
Australia funds its first 'National Eye Health Survey'
This is great news from Australia. The following post is an abridged version of Jennifer Gersbeck's full post on the Vision 2020 Australia website.
UPDATE: China and Philippines are also preparing national surveys of blindness, writes Damian Facciolo, IAPB Western Pacific
In the current political and fiscal climate within Australia -  with the Federal Budget clawing back major Government spending – it is important to recognise the Minister for Health, Hon Peter Dutton's understanding and commitment to eye health and vision care. 
These outcomes are a truly outstanding display of sector collaboration that continues to show that together, we can not only imagine what is possible, but also achieve it. 
---
'Neglected Sensory Diseases' – the NSDs (you heard it here first)
I have just returned from the Coalition for Global Hearing Health conference in Oxford. There are 360 million persons in the world with disabling hearing loss – and just like vision loss - most of this is avoidable through treatment and prevention. Although much remains to be done to counter avoidable vision loss the evidence suggests that our efforts over the past two decades have borne some fruit and we are beginning to see the global prevalence of blindness and low vision declining. However the provision of hearing services, particularly in the low and middle income countries, is extremely thin and as a consequence the prevalence of hearing loss is still increasing. This is something we need to reverse and do something about.
Eye health campaigners should mount a joint campaign with our cousins in the ear and hearing world – the NSDs – the Neglected Sensory Diseases.
---
IAPB Advocacy Training Workshop, Accra, Ghana
The goal of the workshop was to build advocacy capacity at a national level with the advocacy advisors going on to develop national advocacy plans for HReH and carrying out the implementation thereof, with support from the lead agencies, in their respective countries.  The five pilot countries are Cameroon, Ghana, Kenya, Mozambique and Senegal.  
The workshop which took place over five days was facilitated by Advocacy Consultant Mr Ian Chandler and along with the advocacy advisors was attended by members of the lead agencies from the five pilot countries and IAPB co-chairs.  
True to the form of a workshop, using tools and techniques, capacity was built.  The next steps are to excel at advocacy and influence change.
---
IAPB runs in the 'Great City Race 2014'
IAPB was proud to participate in Seeing is Believing's 'Great City Race 2014' yesterday. A team comprising Susan Evans, Celene Leong and Robin Percy joined more than 2000 runners in the running challenge which takes place around the closed off streets of the City of London. Seeing is Believing is the official race beneficiary and all funds raised will be matched by the Standard Chartered Bank.
The weather was great, and the atmosphere was one of fun, energy and accomplishment. Kudos to all the runners!
Susan Evans (Project Officer, Seeing is Believing), Celene Leong (Finance Administrator) and Robin Percy (VISION 2020 Workshop Programme Manager) during the run.
Congratulations to the final 3 male & female winners with @ColinJackson @paulajradcliffe & Richard Holmes pic.twitter.com/1hD7TYS6jJ

— Great City Race (@GreatCityRace) July 10, 2014
---
WBU attends 7th Conference of States Parties to the UNCRPD
The WBU was represented at the 7th COSP to the CRPD by WBU President Arnt Holte, 1st Vice President Fredric Schroeder, Immediate Past President Maryanne Diamond and CEO Penny Hartin. Maryanne Diamond was officially part of the International Disability Alliance delegation as IDA Vice Chair and incoming Chair, effective July 2014. The COSP was preceded by a Civil Society Forum on June 9th and the WBU hosted a side event on the Marrakesh Treaty on November 11th.  
Some specific sessions included in the Civil Society Forum addressed the following topics:
Main Conclusions from the Open Working Group on Sustainable Development Goals and the Post-2015 Development Process
Aligning national, regional and global conversations
Forging Partnerships: Building Alliances with other vulnerable groups, including women, children, youth, Aging and indigenous peoples
Looking Ahead: a roadmap for advocacy to ensure inclusion of persons with disabilities in the post-2015 development framework and concrete asks
During the COSP, a special roundtable was held on incorporating the provisions of CRPD in the post 2015 development agenda.  Representatives from relevant UN Departments gave the status of the Post 2015 agenda, key provisions in the Open Working Group report and milestones to September 2015 at which time the current MDGs will end.  
Some of the key messages heard throughout the 4 days included the following:
The need to push for inclusion of disability in the new development agenda and targets.
The need for disaggregated data that includes disaggregation by disability; a quote that was frequently repeated: "if we are not counted then we don't count"
The importance of engaging with national governments to advocate for disability inclusion in the final version of the new development agenda.  
Therefore it will be critical to engage and advocate with national governments over the course of the next year to ensure disability inclusion and disaggregated data.  Since most governments who presented during the COSP sessions emphasized the importance of disability inclusion in the Post 2015 agenda, these presentations can be used as part of our advocacy strategies.
We had a number of panelists who focused on the need for countries to ratify the Marrakesh Treaty and how the treaty related to the implementation of the UNCRPD.  The session was moderated by Fredric Schroeder on behalf of Arnt Holte and specific presentations included:
Maryanne Diamond - Chair WBU Right to Read Campaign and Immediate Past President WBU - Why we need a treaty, what it is and what it means for persons who are blind or partially sighted
Senator Kerryann  Ifill – Consultant/Facilitator Technology Services for the Blind/Visually Impaired, Barbados  - What the treaty means for blind or partially sighted persons living in developing countries
Martin Babu Mwesigwa - CRPD Committee Member - The linkage between the Marrakesh Treaty and the CRPD
Geidy Lung - Senior Counsellor, WIPO Copyright Law Division - How the Marrakesh Treaty fits with other WIPO treaties and what WIPO is doing to have it ratified
Ambassador Guilherme de Aguiar Patriota  - Deputy Permanent Representative of Brazil to the United Nations - The role of a champion member state in the development of the Marrakesh Treaty and the importance and urgency of member states ratifying it
Scott C. LaBarre – Lead, North America Treaty Ratification Campaign - What the United States is doing to progress the ratification of the Treaty
CEO, World Blind Union
---
Durban Calling
A big thank you to Ronnie Graham and IAPB Africa team too. We camped out in their office, took over flip charts, desks and the demand for tea doubled!
The teams in London and Durban are now set on a course of collaboration and partnership to deliver the next General Assembly. There is a lot of work to do but we are determined to make 10GA the 'must-attend' event in your calendar in 2016.  
---
GAP Update
July 2014
This is the first in what will become a regular feature from Peter Ackland updating you on latest developments that are contributing to the implementation of the WHA resolution 66.4 "Universal Eye Health: A global action plan 2014 – 2019". 
Where better to start this new series than the very first action articulated in the Global Action Plan (GAP) – Action 1.1 "Undertake population based surveys on prevalence of visual impairment and its causes."
RAAB Training
I have just signed the 'certificate of attendance' for 11 people trained in the Rapid Assessment of Avoidable Blindness (RAAB) methodology, at a Trainer of Trainers workshop funded by IAPB. At these sessions, people with some RAAB experience look in detail at the theory and methodology of the RAAB tool. Following the training, individuals then have to participate in a RAAB study in the field. During this study, their performance is ass
essed by an experienced RAAB accreditor and, assuming all is well, the individual becomes a "certified" RAAB trainer – i.e. someone whom we are confident can not only conduct a good quality survey but also support and train others.
This training follows similar workshops held when RAAB was first introduced some ten years ago and more recently in Latin America in December 2012 and in West Pacific in  March 2014. There are now a total of 19 certified RAAB trainers and a further 29 people who have completed the theoretical training and will be certified as they engage in RAAB studies in the field. 
Resource for IAPB Members
So this is one way IAPB Members could help – if you are planning a RAAB study please do inform ICEH, Hans Limburg, or IAPB so that we can see if one of the people awaiting certification can be involved in the study.
RAAB Repository
Another recent development is the RAAB repository, which Hans Limburg has developed with support from the Fred Hollows Foundation. Please go to www.RAABData.info and explore the site, I know Hans would welcome your feedback. This is a work-in-progress and data is still being uploaded, but you can find information on all the RAAB studies to date. The repository will be a great resource for epidemiologists, advocates and programme managers.
DR Module
Over the past couple of years a DR module has been developed by ICEH that is an optional module to the standard RAAB v5 or v6 methodology.
Including this does add complexity, cost and time to a standard RAAB but with the enormous increase in diabetes globally, the need for data on diabetic retinopathy becomes ever more important. IAPB has recently secured funding from Bayer to add the DR module onto two RAAB studies in Mexico – we hope preliminary results will be available for the major World Sight Day event in Mexico that IAPB is planning – more news elsewhere.
Other Prevalence Studies
Of course, RAABs are not the only methodology that can be used for prevalence surveys. I was really pleased to hear recently about the plans to conduct prevalence studies in 10 provinces of China. ORBIS is putting a considerable sum into supporting this which is being conducted under the auspices of, and in close partnership, with the National Health and Family Planning Commission.  The studies will start soon and give us a veritable goldmine of information about the prevalence and causes of blindness in the most populous country in the world.
Why is this important to the sector?
IAPB and IAPB Members are investing in this aspect of the GAP because apart from the valuable epidemiological data provided, we believe it can be a catalyst for change and increased investment in eye health.
An example of this was that recently I was able to enjoy a private dinner with Mr. Jun ZHOU - the Director-General in the Medical Administration Bureau, National Health and Family Planning Commission of the People's Republic of China. To get such an intimate and prolonged period with someone so senior in the government is a unique opportunity – we talked about the upcoming prevalence studies and the need to use the evidence generated from them to frame future government investment and policy in eye health.  We also talked about the government's million cataract campaign and the need to build on this to increase the national cataract surgical rate. Mr Zhou was highly engaged and talked of personally attending the prevalence survey results dissemination workshop and supporting potential IAPB meetings in China.  
---
Commonwealth Health Partnerships & Avoidable Blindness
Commonwealth Health Partnerships 2014, the essential overview of health in the Commonwealth, has a great paper on Avoidable Blindness.
Put together by the Queen Elizabeth Diamond Jubilee Trust with significant inputs from IAPB, the article gives a great overview of the situation on the Commonwealth countries, IAPB and the Trust's efforts to address them and the impact that the Commonwealth can have on global prevalence of avoidable blindness. The full article is available on the Commonwealth Health website.
"...A big push on the prevention of avoidable blindness will yield major gains. To sustain these gains, eyecare must be permanently strengthened, not separate from but as part of health care, and made accessible to all – this is the way forward."

"...[The Global Action Plan has] a global target of a reduction in prevalence of avoidable blindness and low vision by 25 per cent by 2019, from the baseline of 2010. For the Commonwealth this means we need to reduce the number of persons with blindness or low vision to no more than 78 million by the year 2019, some 20 million fewer than there are now."
A must read.
---
VISION 2020 Workshops 2013-14 Update
Convening regional workshops to promote implementation of the Global Action Plan in countries across regions. 
The development of an eye care services assessment tool by WHO and its subsequent roll out at regional and country level. 
The generation of evidence on the prevalence of visual impairment and its causes, through RAAB studies. 
Updating the eye medicines included in the essential medicines list. 
Workshops to promote GAP in the IAPB regions
In December 2013 IAPB and WHO held a joint GAP-themed workshop in Brazzaville, Congo to identify priorities for the Africa region and to develop a joint plan of action. The success of this workshop was certainly due to the strong representation from WHO and the representatives from the Ministries of Health from 15 countries. In this workshop the critical areas identified for Africa were Human Resources for eye Health (HReH), Primary Eye Care (PEC) and Health Management Information Systems (HMIS). 
We hope to have a South East Asia regional workshop in partnership with WHO to do the same for countries in that region.
Workshops to support GAP delivery
The programme will support generation of evidence on the prevalence of visual impairment and its causes by supporting a RAAB Training of Trainers (ToT) to train 12 new RAAB trainers for the regions of Europe, Africa, South East Asia and Eastern Mediterranean.  This will be the third such training and will help build up a pool of certified RAAB trainers to meet the demand for RAABs from Governments and members. These 12 people will need to be supervised on a RAAB following their training before they can be certified as 'RAAB trainer'. We are particularly excited that we have 2 Francophone candidates to service this underserved area. 
The VISION 2020 workshops programme, running since 1999, is a well-recognised brand, with a pool of committed and loyal supporters from throughout the eye health world – and now further afield in recognition of the importance of a Health Systems approach. These people, who share their time and expertise, are key to the programme's success.  The programme is flexible, locally owned and can respond to meet the needs expressed locally whilst delivering targeted workshops identified by IAPB and WHO on topics essential to the delivery of GAP. 
We have learnt many lessons over the years and I hope we have responded to meet the challenges. We are now strengthening our partnership with WHO, linking GAP, but to also assess longer term results. 
---
The 'Diabetic Retinopathy Barometer' project launch, Madrid
The numbers that are available on DR paint a challenging picture:  on average (and taking into account that some of the data is based on extrapolations) 1 in 3 people with diabetes has diabetic retinopathy, 1 in 10 has sight threatening DR. With changing demographics and epidemiological threats, increasing aging populations, and the projected huge rise in prevalence of diabetes (described by Sir Michael Hirst of the IDF speaking at the event as a health Tsunami): the numbers of people at risk of sight loss from DR are set to increase on a major scale. 
To stop this threat in its tracks evidence can help to develop the appropriate policy and advocacy responses: health promotion and education to prevent diabetes occurring in the first place, better diagnosis and management of diabetes (blood control/ lipids/ blood pressure) to reduce the risk of co-morbidities including DR, annual national screening programmes, and making the right treatments accessible, affordable, and timely are essential so that prevention of permanent sight loss is possible. 
Some of the main points that struck me during the meeting were the need for sensitivity in raising patient's awareness of potential risks in a manner which encouraged them to take the appropriate steps to manage their health, and also the importance of making treatments affordable and straightforward to use. 
The numbers per location now and in the future are and will be hugely determined by patient responses and by the health systems in place – is there adequate investment in health and eye health in country ensuring accessibility for all people, are there sufficient personnel, and to what extent are models of care integrated. 
---
WHO and World Bank disappoint in the latest Post-2015 thinking
When challenged about this at the WHA, ADG Kieny's response was that wealth, residence and gender were the "essential minimum" measures and that countries would be "encouraged" to collect more extensive data that included groups such as persons with disability.
This tepid response risks marginalising the 1 billion persons with disability from the otherwise largely commendable ideas contained within the draft health goal thinking.  We all know that anything excluded from the data that must be collected in the final list of targets and indicators for post 2015 will simply not get measured by most countries and nor will it get the development attention required to improve people's health. 
"...men and women with disabilities are twice as likely to find that health care facilities and providers' skills are inadequate, three times more likely to be denied health care and four times more likely to be treated badly in the health care system. Half of persons with disabilities cannot afford required health care and they are 50% more likely than those without disability to suffer catastrophic health expenditures."
WHO and the World Bank need to rethink – the equity indicators for UHC must be stratified to include persons with disability and other marginalised groups. Failure to do so undermines the fundamental principle of UHC.
---
The Disability Action Plan at the World Health Assembly 2014
The Action Plan lays down an approach that will be strongly supported by members of IAPB and it was good to see some of the points raised by IAPB in the consultation period – such as the inclusion of eye glasses in the section on assistive technology and the strong references to universal health access. The challenge now will be to get some of the approaches of the Action Plan embedded in the post 2015 targets and indicators.
---
The Trust seeks Commonwealth's Support on Avoidable Blindness
The Queen Elizabeth Diamond Jubilee Trust Trachoma Initiative, tackling blinding trachoma in Commonwealth countries in Africa and the Pacific, and in Australia;
The Queen Elizabeth Diamond Jubilee Trust Diabetic Retinopathy Initiative in South Asia, the Caribbean and the Pacific;
The Queen Elizabeth Diamond Jubilee Trust Retinopathy of Prematurity Initiative in India;
The Queen Elizabeth Diamond Jubilee Trust Fellowships, Research and Technology Initiative to strengthen eye care, including the creation of the Commonwealth Eye Health Consortium, a group of respected eye health institutions from across the Commonwealth 
Dr Bonfield said:  "Advances in science and knowhow make this achievable.  Numbers are already going down. With commitment and a vast store of varied experience the Commonwealth is well placed to show the way. There should be substantive progress to report to the next Commonwealth Heads of Government meeting in Malta in November 2015."
---
'Vision 2014': Seizing the Opportunity
As I have never been able to refuse any "request" from Maryanne I accepted quickly (and I am very glad I did)! Of course, I also enjoyed the opportunity to visit the beautiful city of Melbourne in April, and I learnt a lot from listening to the other speakers.
My problem: I was the last speaker at a conference which had enjoyed high quality contributions from a succession of expert practitioners - How could I contribute anything in such a context?
Rather than pretending to know more than the experts, I decided to issue a 'call to arms': Let us work to maximise the impact of our efforts to the advantage of those whose interests we serve.
The challenge is implementation, particularly at the national level.
As President of IAPB, I consider it my duty to advocate that all organisations working in the interests of the vision impaired, need to explore or strengthen partnerships with allied campaigns. Issues like ageing, diabetes and broader disability issues will demand more attention and resources. Rather than competing with them, we should support them and seek to ensure that vision-related issues receive their due care and attention.
If we can get the priority - national implementation - right and build the global partnerships we need, we will be able to say we have seized the opportunity. We will be able to feel confident we have maximised the opportunities for a better life for vision impaired people around the world.
Thanks for the invitation Maryanne.
---
IAPB Board meets in Singapore
The IAPB Board of Trustees met in Singapore on 28-29 March for their first meeting of 2014. The meeting began with the formal approval of new members (listed below) and appointment of new trustees.
Peter Ackland gave the CEO report, in which he highlighted the development of an infographic and short video to support advocacy for the Global Action Plan. He also talked about the proposals to the Qatari Government to fund pediatric eye care in South East Asia and trachoma elimination in the Eastern Mediterranean.
The theme and call to action for World Sight Day 2014, falling this year on 9 October, were also presented: the rolling theme of 'Universal Eye Health', in line with the focus of the new Global Action Plan, continued, with the call to action being 'No more Avoidable Blindness' – this would allow organisations to focus on disease areas relevant to them by customising the call to, for example, 'No more Cataract' or 'No more Trachoma'.
A large part of the meeting was dedicated to discussing the ongoing membership and governance review. Richard Bennett, the consultant leading the review, reported on the results of the consultation in which members were asked about four different scenarios for IAPB's membership and governance models. The responses pointed towards a desire for some degree of change, particularly to increase members' engagement and ownership, and foster transparency of processes and decision-making. The board discussed at length a few key aspects such as the role of the board and its composition, ways to balance participation and engagement in governance with effective decision-making, the role of regional chairs and fee structures. Detailed feedback will soon be circulated to the members.
The dates for the 10th General Assembly (10GA) were also announced – the quadrennial key gathering for the eye health community will take place on 18-20 September 2016 in Durban, South Africa.
IAPB staff and board would like to thank the Singapore Eye Research Institute for hosting the meeting. Their work, support, contributions and warm welcome were instrumental to make this a successful, productive and enjoyable event.
(A more detailed version of the report is available here)
Welcome to our latest members:
Alessandro Di Capua
Membership Manager, IAPB
---
New UK Govt report focuses attention on disability
One element of any successful medium term strategy for mobilising more global resources for the prevention of blindness must include convincing the major donors to lift their priority on disability and development. Therefore the decision by the International Development Committee to conduct an inquiry into disability and development was a welcome and important opportunity.
A number of IAPB members had made submissions and it is clear from the report that those submissions had an impact.
I had the opportunity to appear before the Committee to provide evidence this January. In the context of a broader contribution on disability and development, I was able to stress the importance of prevention and rehabilitation in addition to the essential focus on rights and services.
I am pleased to see this priority reflected in the final report.
Very positively, the report recognises the importance of considering prevention and treatment to "minimise the adverse impact of disability on development." The report also makes the link between access to prevention, rehabilitation and treatment and access to other rights for people with disabilities.
While the focus is more general than specifically about vision issues, the combined impact of IAPB's contributions can be seen in the references to the significance of sight restoring surgery and to the importance of trachoma amongst neglected tropical diseases.
The committee did a conscientious and intelligent job.
Most importantly they called for DFID to develop a Disability and Development Strategy so disability inclusion and attention to these significant challenges are made a priority. The next key step is to see DFID's response. It is vital that we work with others in the disability and development community to ensure the potential generated by this important report is realised.
Bob McMullan,
President, IAPB
---
GBD Data: A good news story
The WHO PBD team released their estimates in 1995, 2002/4 and 2010. The GBD group has now created a 'global vision database', the largest systematic review of population-based published and unpublished data on vision impairment and blindness published between 1980 and 2012, and has brought out detailed estimates covering the period 1990 to 2010.
The GBD data set presents a "good news" story:
In 2010 there were nearly 100 million people fewer people who were blind or having severe or moderate visual impairment than would have been expected. 
Prevalence of blindness and visual impairment over the past twenty years – both globally and in every region – is declining. This is the most powerful evidence that the fight to eliminate avoidable blindness and vision impairment is being won
The underlying rates of blindness in the low income countries is considerably greater than in high income countries
The number of blind people in the world – 32 million. Those with moderate and severe visual impairment – 191 million. Total: 223.4 million
The GBD vision loss data can be used for the setting of priorities, advocacy, development of policies and planning.
CEO
---