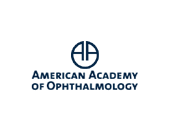 Eye M.D.s are ophthalmologists, medical doctors who provide comprehensive eye care, including medical, surgical and optical care. More than 90 percent of practicing U.S. Eye M.D.s are Academy members, and the Academy has more than 7,000 international members.
The Academy's Mission
The mission of the American Academy of Ophthalmology is to advance the lifelong learning and professional interests of ophthalmologists (Eye M.D.s) to ensure that the public can obtain the best possible eye care.
Academy History
The Academy evolved as part of the American Academy of Ophthalmology and Otolaryngology (AAOO), which was founded in 1896 primarily to provide continuing education to eye, ear, nose and throat doctors.
The American Academy of Ophthalmology was incorporated as an independent organisation in 1979 when the AAOO was divided into separate academies for each specialty.