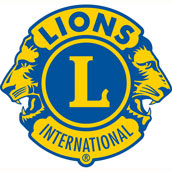 The 1.3 million men and women Lions clubs members in 205 countries and geographic areas conduct vision and health screenings, build parks, support eye hospitals, empower the disabled, assist youth, provide help in time of disasters and much more.
Since 1968, Lions Clubs International Foundation has provided grant funding to Lions for large-scale humanitarian projects. The Foundation aids Lions in making a greater impact in their local communities, as well as around the world. Through LCIF, Lions ease pain and suffering and bring healing and hope to people worldwide.
Lions launched SightFirst in 1989 to battle preventable blindness. Through the program, Lions have given $237 million to sight-related initiatives and have restored sight to 7.6 million people through cataract surgeries, prevented serious vision loss for 30 million people and improved eye care services for hundreds of millions.