By Jaki Adams-Barton, Director of Program Implementation – Oceania, The Fred Hollows Foundation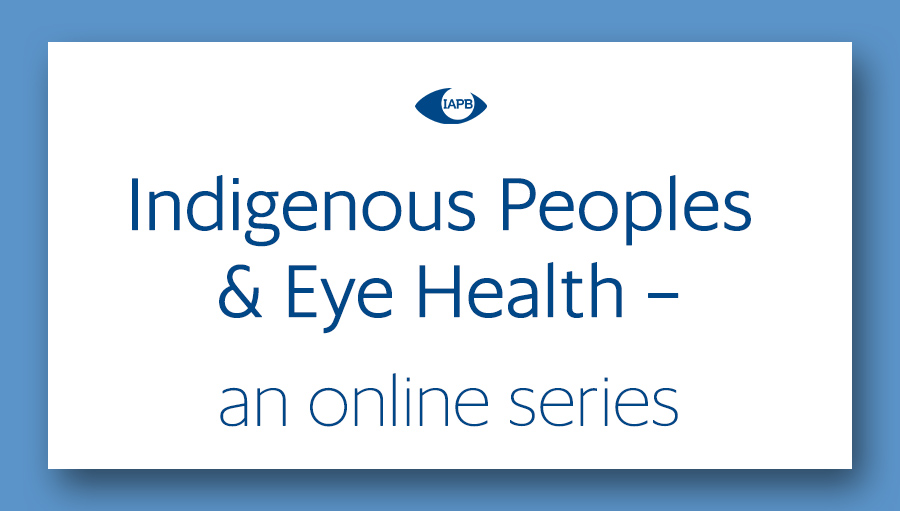 I'm pleased to be working with IAPB Members and Stakeholders to convene this online series focused on Indigenous Peoples and eye health.
My role includes overseeing our programming in Australia, through the Indigenous Australia Program – which focuses on improving access to eye care for Aboriginal and Torres Strait Islander Peoples,  the Philippines, Indonesia, Timor Leste and the Pacific (Trachoma programming specifically and also in supporting The Fred Hollows Foundation New Zealand as our lead entity). I am based in Darwin Australia, on the lands of the Larrakia Nation, and am of both Aboriginal and Torres Strait Islander descent; with ancestral links to the Yadhaigana and Wuthathi people of Cape York Peninsula in Queensland, traditional family ties with the Gurindji people of Central Western Northern Territory and extended family relationships with the people of the Torres Straits (QLD) and Warlpiri (Yuendumu NT).
The launch of the web series (recorded pieces and blog-posts) is timed to coincide with this year's International Day of the World's Indigenous Peoples. This year's theme is 'COVID-19 and Indigenous Peoples' resilience', which is about sharing and supporting Indigenous led solutions to the COVID-19 pandemic. In Australia, we have seen the extraordinary success of Aboriginal and Torres Strait Islander health leaders and community controlled organisations in protecting their communities from COVID-19.
I'm proud to be able to draw attention to this success to a global audience and many of the conversations in this series will touch on this topic. Very early on, many of our Aboriginal and Torres Strait Islander communities closed to outside visitors, and a National Aboriginal and Torres Strait Islander Advisory Group on COVID-19 was convened by the Australian Government to develop and deliver a National Management Plan to protect communities and save lives (ensuring culturally safe advice and delivery of effective responses). Subsequently, we've seen very low case numbers reported amongst Aboriginal and Torres Strait Islander Peoples.
This series of conversations, or yarns, aim to create a dialogue where we can collectively celebrate and learn from our Aboriginal and Torres Strait Islander health leaders, reflect on our progress more broadly, and talk about where to next. It will focus on eye health, but will span to include issues such as research, workforce, institutional racism and Aboriginal Community Controlled Health.
As well as a focus on Australia, this web series will also explore Indigenous and Tribal Peoples eye health more globally. A focus on Indigenous Peoples in eye health is so critical. We know that there is evidence of substantial inequality in the prevalence of vision impairment and avoidable blindness amongst Indigenous Peoples globally, and we also know that this is underreported and under-measured. We have limited knowledge and understanding of the prevalence and causes of impairment and blindness for Indigenous Peoples, and even less understanding of how Indigeneity and key social determinants intersect with, and impact on, eye health.
I'm hopeful that this web series will be the start of a global conversation around the eye health needs of both Aboriginal and Torres Strait Islander Peoples in Australia, but also Indigenous Peoples globally. Do check back monthly for newly posted pieces from around the world.
Image on top: Guba, Oha and two women in the back are all sisters. The oldest sister (back right) has been taking care of the other three for over 10 years. We were able to perform a surgery on the three sisters with cataracts/ Photo Credit: Patrick MacGowan 
#Indigenous People's & Eye Health Series