North America Region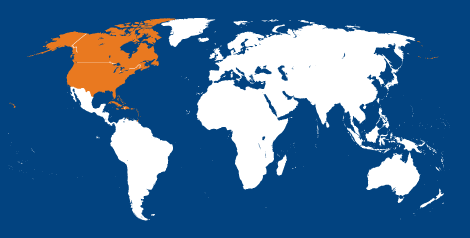 IAPB North America Region includes Canada, USA and most of the Caribbean countries.
Because of the nature of its constituent countries, major threats to eye health in this region include more chronic conditions such as glaucoma, diabetic retinopathy and age-related macular degeneration. Caribbean countries, however, also have a substantial issue with cataract blindness and low surgical rates remain a challenge.
Regional Chair:
Ms Suzanne Gilbert
Country Listing
Antigua and Barbuda / Bahamas / Barbados / Belize / Canada / Dominica / Grenada / Guyana / Haiti / Jamaica / Saint Kitts and Nevis / Saint Lucia / Saint Vincent and the Grenadines / Suriname / Trinidad and Tobago / United States of America
Also read: How is North America progressing towards Universal Eye Health? A case study
Access key documents and resources for North America region: