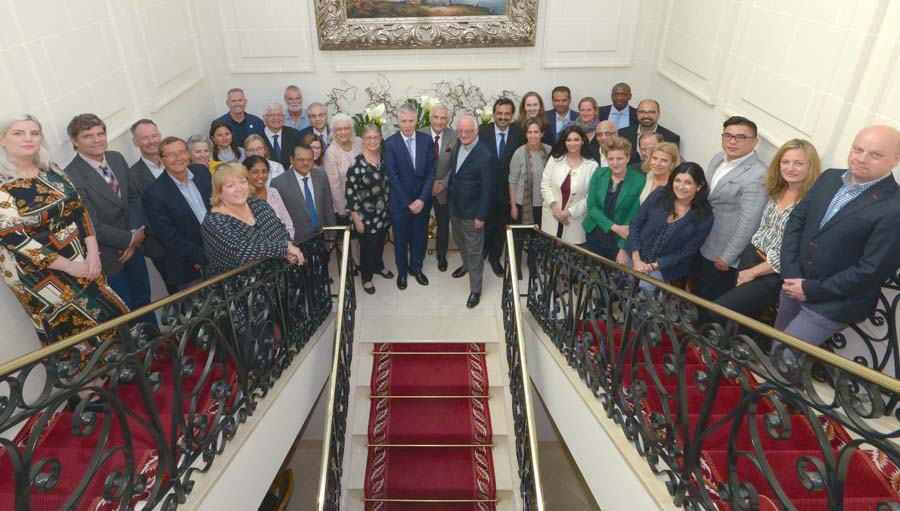 The IAPB Board of Trustees met last week in Geneva to discuss all things IAPB and to participate in a joint meeting with the World Health Organization (WHO) on the World Report on Vision. We'd like to share with the IAPB membership some key points and actions to expect in the coming months. You can download the relevant papers and slides here.
Post VISION 2020
The Board of Trustees began talks on what should follow VISION 2020 and how we as a sector can set the agenda for the next 10 years, as well as celebrating the successes and learning the lessons of VISION 2020: The Right to Sight.
Joint WHO and IAPB meetings
Over two days, the Board of Trustees met and discussed key topics around the World Report on Vision, looking at how the report is put together, data sources, toolkits and implementation process and what key indicators around eye care will be included on the UHC menu.
Advocacy
IAPB continues to work with the UN Friends of Vision and WHO to ensure eye care remains a priority at high-level forums.
Membership Values
The IAPB Board of Trustees endorsed and approved a set of values that we will ask all new joining members to commit to, with the view that all members will agree to commit to those set-out in the future – more on this to come very soon!
Membership Map
40 members have so far added information about their programmes, where they work and contact details to the membership map. We encourage everyone to add their details – the more members provide their information on the map, the more useful it will be. By October 2019, we want to have over 100 members detailed on the map. We'll be launching Phase 2 of the map soon and asking members to contribute and update their contact information and thematic information.
Focus On
IAPB will look to do more Focus On initiatives after the success of the Focus On: Glaucoma initiative. The Board of Trustees recognised the hard work and efforts made from across the membership.
Safeguarding
IAPB will implement in-house Safeguarding procedures and processes. We will also look at how IAPB can sign-post members to follow similar good practices.