Clearly Vision Prize is inviting innovators to submit their solutions to help the world see clearly.
IAPB is delighted to endorse 'The Clearly Vision Prize'. The Prize, started by Hong Kong-based philanthropist and investor James Chen, aims at supporting innovation in the field of eye care in the areas of diagnosis, training, supply chain and distribution and big data.
The best ideas will compete for $250,000 in prizes and one-on-one mentoring opportunities to make them a reality.
Grand Prize: $100,000
2nd Prize: $50,000
3rd Prize: $25,000
4th and 5th Prize: $10,000 each
The closing date for entries to the Clearly Vision Prize is 18th July 2016.
The Semi final round would be held from August 2 to August 30, following which the finalists would be announced on 15th September 2016.
Clearly will hold a final event from 16th to 18th October 2016.
You can also explore the innovations submitted.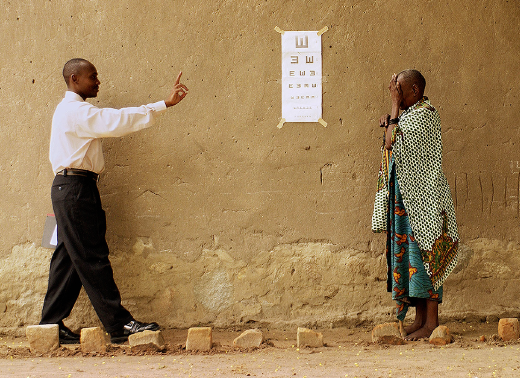 Experts in healthcare, logistics, data, communications, technology who are not participating may volunteer four to six hours of their time as judges for the Clearly Vision Prize.
The campaign has garnered the support of a number of Champions, including Agnes Binagwaho, Minister of Health of Rwanda and Brian Doolan, CEO of The Fred Hollows Foundation.
Image courtesy: Clearly World