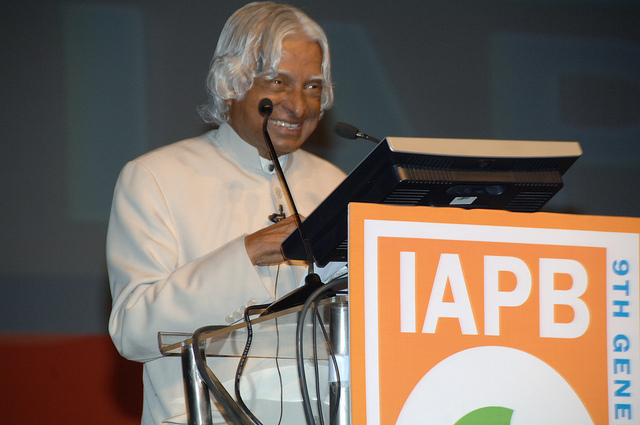 It is with great sadness we note that Dr A.P.J. Abdul Kalam, the 11th President of India and global VISION 2020 Ambassador for nearly a decade, passed away on July 27, 2015. Widely known as the "people's President", Dr Kalam was an immensely popular scientist with the ability to inspire and enthuse millions around the world on the benefits of science.
Among his many interests and causes, he always found time for blindness prevention and had accepted the role of a global ambassador for VISION 2020 nearly a decade ago.
He was a staunch supporter of blindness prevention activities around the world and insisted that we plan for, and achieve, ambitious eye health targets. At IAPB's 9th General Assembly, where he was the keynote speaker, he had urged the WHO to aim to reduce avoidable blindness by 50%, by the year 2020.
IAPB condoles his passing and our thoughts are with his family and millions of well-wishers.