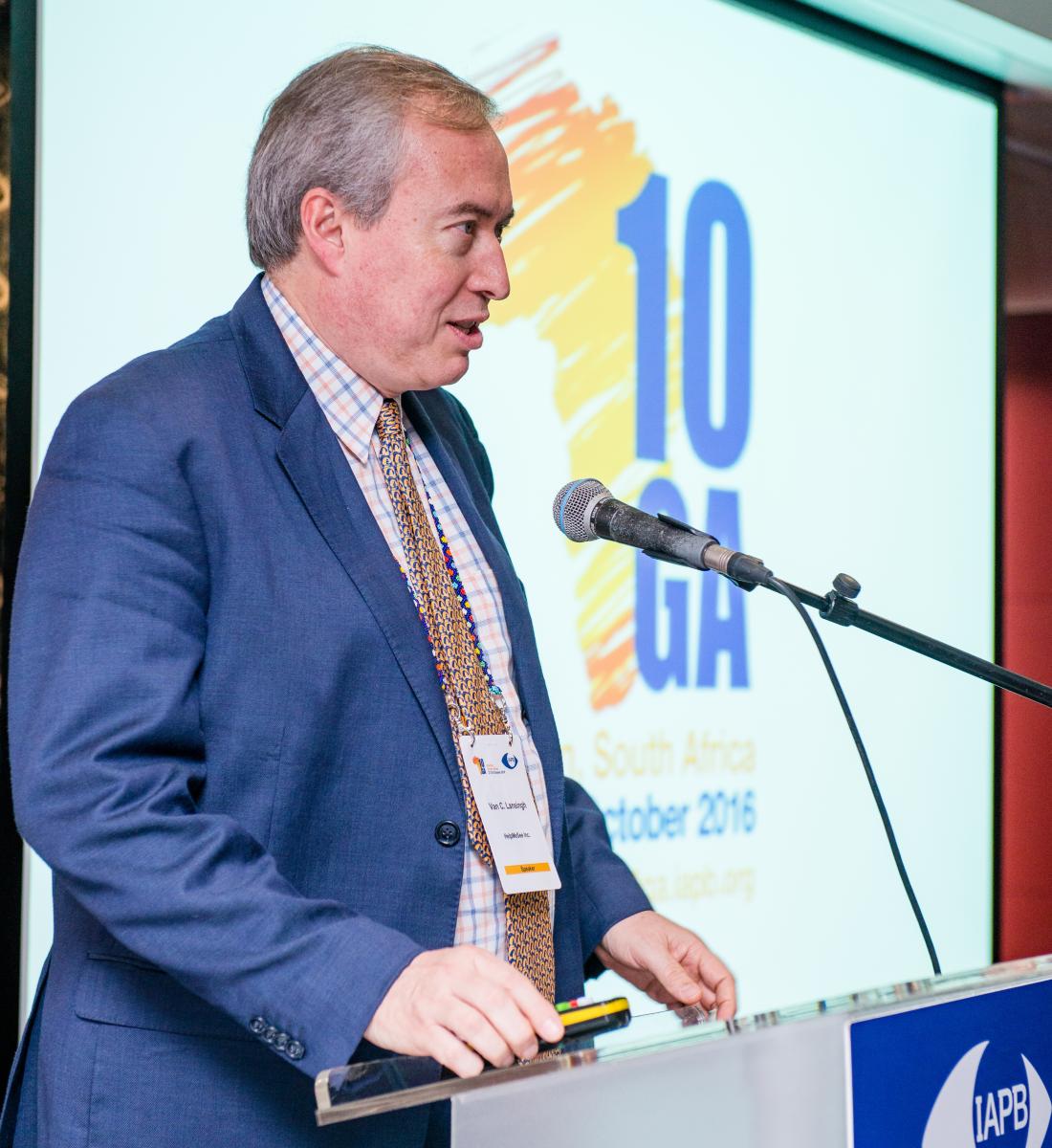 Dr. Van Charles Lansingh, HelpMeSee's Chief Medical Officer for Latin America has been selected to receive the 2017 Benjamin F. Boyd Humanitarian Award at the 33rd Pan-American Congress of Ophthalmology that is scheduled to take place on August 9-12, 2017 in Lima, Peru in the Lima Convention Center.
The medal will be presented at the Opening ceremony on August 9.
The Benjamin F. Boyd Humanitarian Award
was established in 1987 to recognize Pan-American Association of Ophthalmology (PAAO) members' and other significant individuals' participation in charitable activities, indigent care, community service and other humanitarian activities through a programme of public service. Awards are given by the Pan-American Association of Ophthalmology at the biennial Pan-American Congresses or at other events so determined by the PAAO Board of Directors.
Thanking PAAO for this recognition, Dr. Lansingh said, "For me, this reflects a true spirit of cooperation and education. I work in several capacities, primarily as HelpMeSee's Medical Officer and also with the IAPB and with the ICO as Director of Advocacy, as well as serving on the board for several ophthalmology organizations. My efforts are to get many organizations working together towards one common goal: making blindness a thing of the past."
Announcing the award, Eduardo C. Alfonso, M.D., PAAO President and Chairman of Bascom Palmer Eye Institute of the University of Miami, said, "The Benjamin F. Boyd Humanitarian Award could not be going to a more deserving person. Dr. Lansingh has dedicated his life to community service, prevention of blindness programs and other humanitarian activities. The Bascom Palmer family is extremely proud of Dr. Lansingh where he serves as a voluntary assistant professor of ophthalmology."
From 2004 through 2015, Dr. Lansingh served as the regional coordinator in Latin America for the International Agency for the Prevention of Blindness and the VISION 2020 Programme.
To read more visit: http://helpmesee.org/paao-award