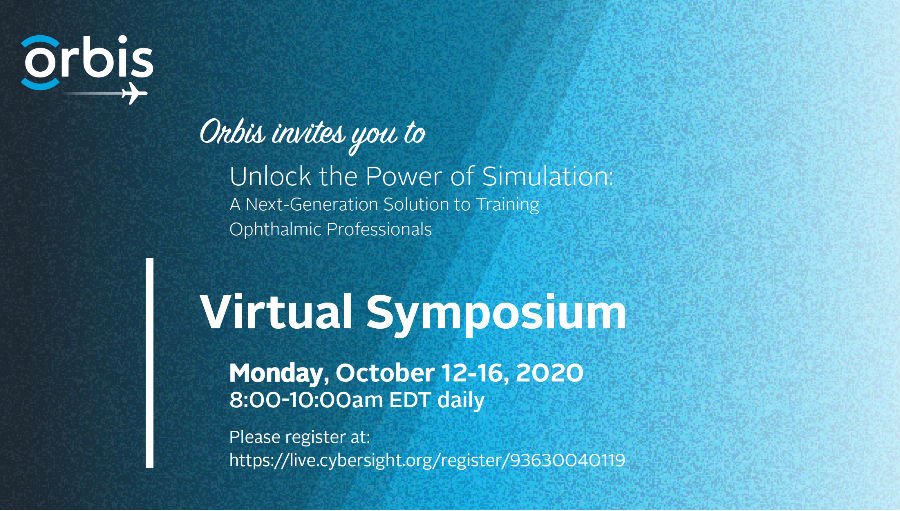 Orbis International is organising a Global Virtual Simulation Symposium for anyone to join from the across the globe interested in incorporating simulation training into their ophthalmic training programmes!
The Programme will run October 12 – 16th, 2020. This symposium will bring together leaders in the field of simulation to present on technology, best practices, guidelines and provide demonstrations.  This will apply not only to ophthalmologists, but also ophthalmic nurses and anesthesiologists.  They have an excellent line up of nearly 30 speakers and facilitators from academia, industry, and partners.
See full programme below.