HelpMeSee was chosen as a top 10 nonprofit and social enterprise at the 6th annual Classy Awards, in recognition of its innovative program to end cataract blindness through surgical training.
The Classy Awards, which Classy presents in honor of "remarkable changemakers of our generation," are the capstone event to the three-day Collaborative conference in Boston, which brings together social innovators such as charity: water, Heifer International and Microsoft Philanthropies.
Classy selected the 10 award recipients from among 1,300 nonprofit and social enterprise programs, which were evaluated through an extensive year-long research and vetting process.
In April 2016 HelpMeSee's program was nominated among 100 finalists for the Classy Award.
Winners were selected by a 110-member honorary board of leaders and experts from academia, non-profit organizations, for-profit corporations, global NGOs and other industries.
Classy.org, the hosts of the Classy Awards, is an online platform dedicated to fundraising for individual campaigns and organizations. Previous winners of Classy Awards include Invisible Children, Action Against Hunger and the Trevor Project.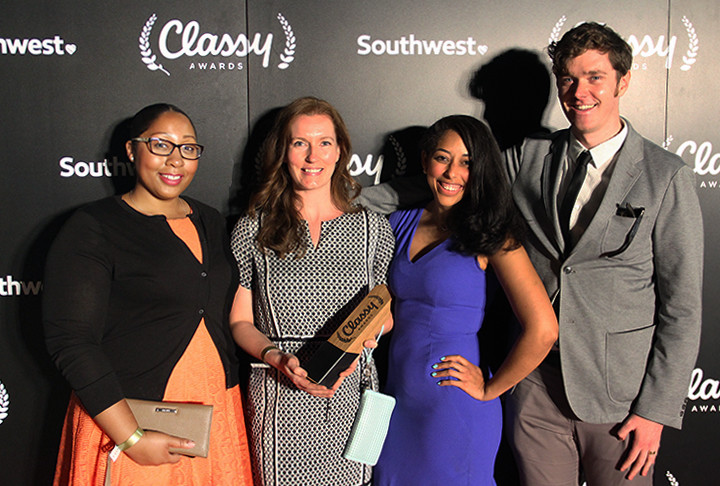 ---
Image courtesy: HelpMeSee / HelpMeSee team members pose with Classy Award (pictured left to right): Leticia John, Molly Biechele, Stefany Marranzini, and Matthew Hurst