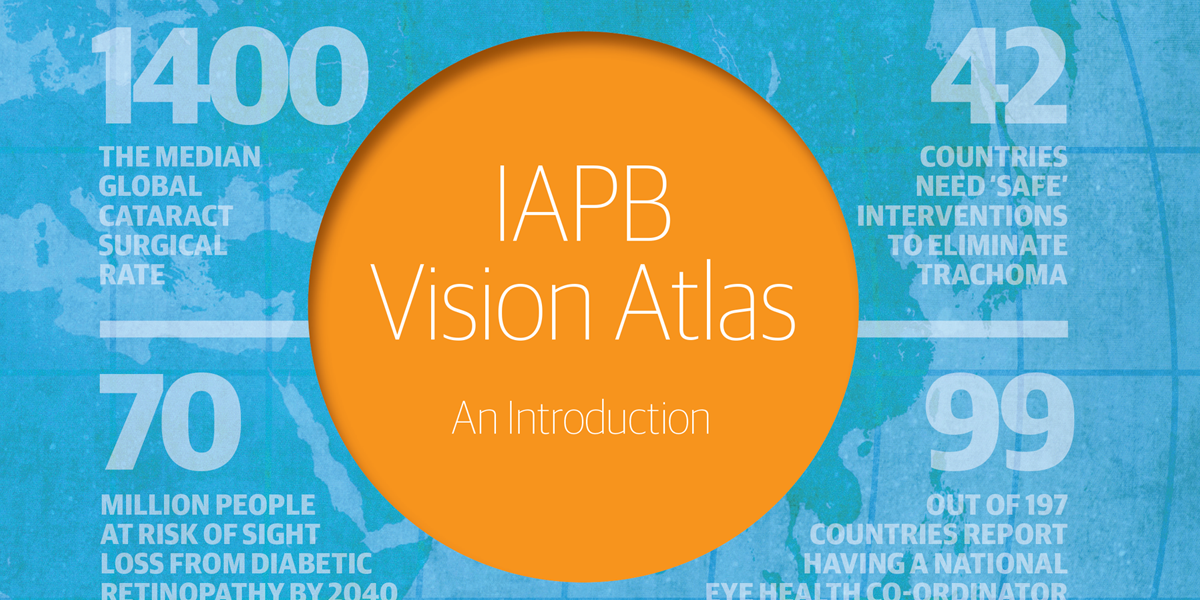 The IAPB Vision Atlas brings together the latest data and evidence related to avoidable blindness and sight loss; tells the story behind the numbers; presents solutions, and good practice and highlights the opportunities to eliminate some blinding conditions.
On World Sight Day 2017, IAPB and member organisations will announce the latest global data on blindness and vision loss as compiled in the IAPB Vision Atlas.
For now, we are looking for Case Studies.
Good case studies highlighting individuals (age/ethnic/gender balance) with the following themes:
Impact of cataract on quality of life (QOL) of an older person who can earn their living again
Impact of spectacles provided for myopia in the classroom (child).
Person who keeps job because of near vision specs.
Person who has lost sight due to Diabetes
We are looking for:
Content
Pictures
Video interviews if possible
Member organisations will be credited for the content they provide.
If you are interested in sharing case studies with us, please write to communications@iapb.org
Additionally, we are planning social media activity for an Eye health related Side Event at the 70th World Health Assembly in May, and are hoping that there will be some hand-off and opportunities to promote the Atlas there (With our World Sight Day Hashtag: #MakeVisionCount).