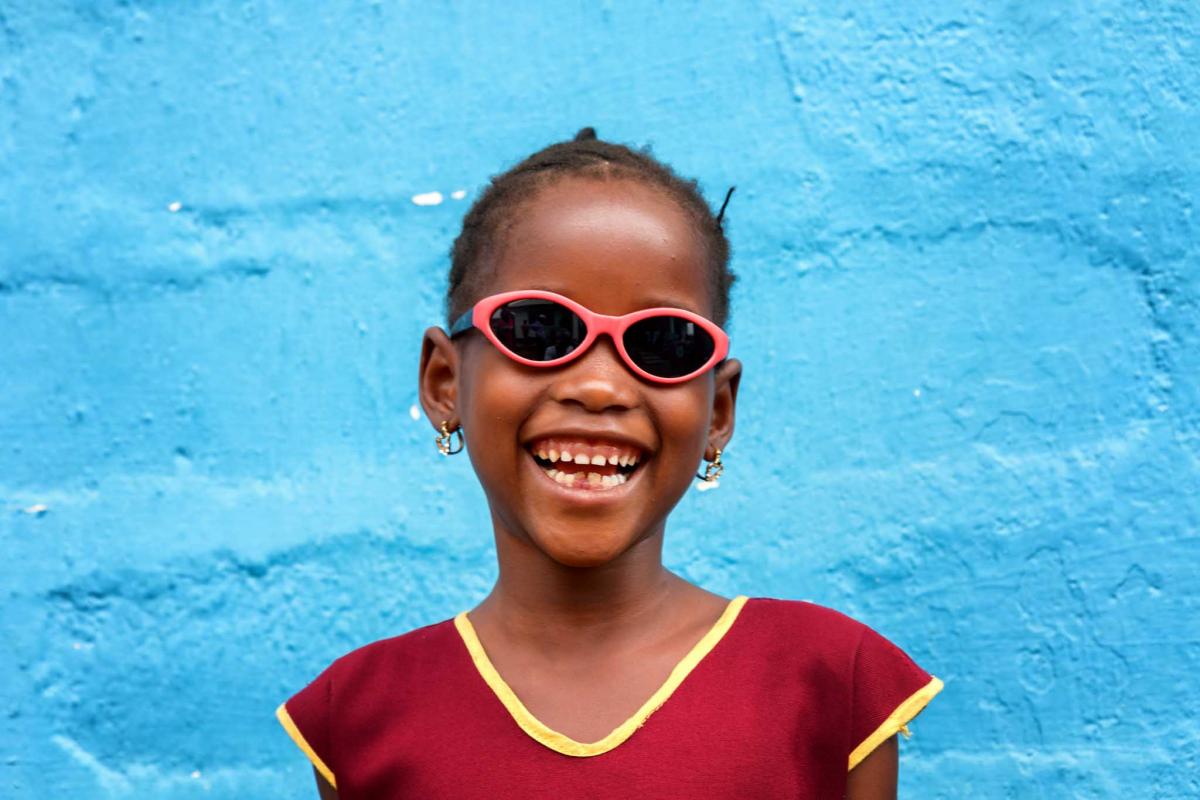 Press Release
At the start of 2017, Jonathan Hall Opticians in Belfast decided to pledge 1% percent of their future weekly sales to Vision Aid Overseas. They knew they enjoyed making people's lives better in their practice, but were looking for a way to give something back. They decided to help people who have no access to eyecare and glasses.
Jonathan says – "We were excited by the chance to change the lives of people we may never get to meet. Vision Aid Overseas was the logical choice for us as they provide eye tests and glasses, just like we do, but to some of the poorest people in the world. When I first heard there were 640 million people in the world with significant visual impairment simply because they don't have glasses, it seemed so unfair."
The practice team realised that simply by donating a relatively small amount of their sales income each week, they could help literally hundreds of children and adults in Africa get the glasses they so desperately need.
"It took less than 10 minutes to set up our own donating page on the Vision Aid Overseas website and every Monday morning we simply add our donation." – continues Jonathan.
So far, the practice has raised nearly £1,500 that's enough to provide eye testing and glasses for up to 300 people!
Carole Higgins, Optical Assistant at Jonathan Hall Opticians says, "It has been a great motivation for the team and we get a real buzz from making the donation as we get to see our total increase each week. It has given us all a renewed sense of purpose at work."
Sarah Namusobya, Fundraising Officer at Vision Aid Overseas said – "Jonathan Hall Opticians is a really good example of how effortless fundraising for a charity can be for a practice or any business. When most people think about fundraising, they automatically think of it as a lot of work and organisation. But it can be as easy as counting the number of glasses you sell in a month or week and agreeing to donate a percentage to help give sight to some of Africa's most isolated and vulnerable communities. You can even run a discount promotion and agree to donate the discount towards our work. Whatever you decide to do, it doesn't have to be difficult."
If you would like to support Vision Aid Overseas in this way, you can email sarah.namusobya@visionaidoverseas.org or call 01293 535 016.