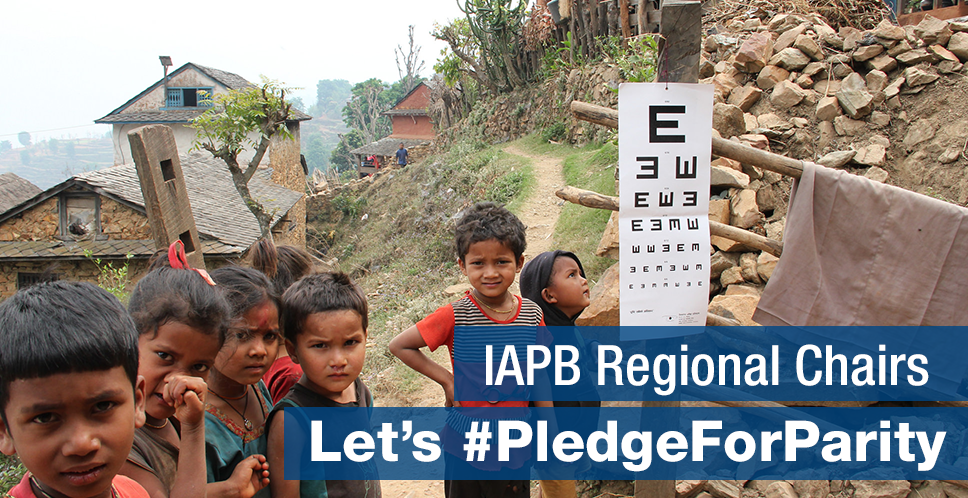 I was reflecting on the recent call for nominations for IAPB Regional Chairs. I have had the pleasure of working with the current Regional Chairs and have found their support and guidance to be invaluable as we search for innovative ways to take the GAP to the countries and engage with the Ministries of Health.
So this is an opportunity to say thank you.
Some examples of regional activities are 2nd Regional Meeting on the implementation of Universal Eye Health in SEAR Member states and IAPB Regional Workshop in Europe.
It will be sad to lose those who are stepping down but also a great opportunity to bring in some new faces who reflect the diversity of IAPBs membership. I do not have an insight into what the role involves and I can only imagine it is as diverse as you get with any number of random requests coming – but I hope that is what makes it exciting and unusual.
I would love to see some women putting themselves forward. We all know of exceptional, charismatic, dynamic, committed women who we work with so please do encourage them and nominate them. Each candidate needs to be nominated by an IAPB member working in their region and seconded by another. Nominations close on 10th April.
Further information can be found here
http://www.iapb.org/news/nominations-open-iapb-regional-chairs
Image courtesy: Manish Kumar (from the #EyeCareForAll Photo Competition)