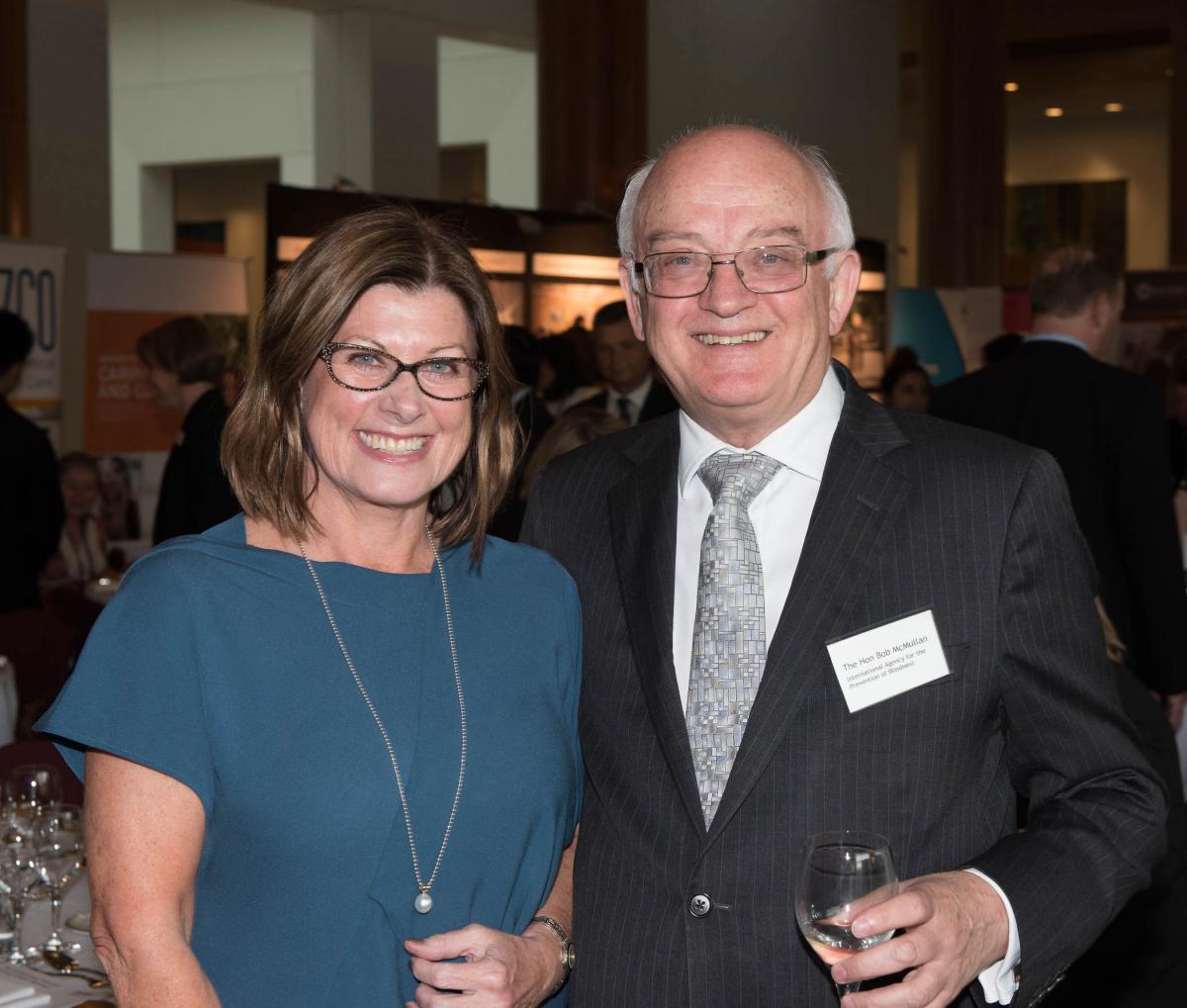 Last month Vision 2020 Australia hosted a Parliamentary Friends Group for Eye Health and Vision Care dinner in Canberra. This group commenced in 2007, providing an opportunity for our members to directly engage Federal parliamentarians and bring eye health and vision care issues to their attention. Over the past nine years, the Parliamentary Friends Group has flourished with strong engagement from a cross-section of Australian parliamentarians, their advisers and government officials.
At our most recent event we celebrated the successes of the Avoidable Blindness Initiative (ABI). Guests heard from IAPB President Bob McMullan and watched a video (produced in conjunction with our members) featuring eye health workers from Pakistan, Vietnam and Papua New Guinea. The Australian Government's Avoidable Blindness Initiative was also launched in 2009, with around $66 million in funding over six years. One of the key outcomes of the ABI was the formation of the Vision 2020 Australia Global Consortium, which has facilitated regional engagement in blindness prevention since 2010 through the coordinated efforts of its Australian members.
To showcase the results of the ABI and Global Consortium projects, guests read stories about the work of our member organisations in developing school health policies, encouraging women in the workforce, and assisting people who are blind or vision impaired to participate in their community. Information from these stories was then used to test the knowledge of our guests on global eye health in the form of a quiz. This was a fun way to get everyone involved and convey key information—there was even a prize of sunglasses for the winner who was a very excited ministerial adviser!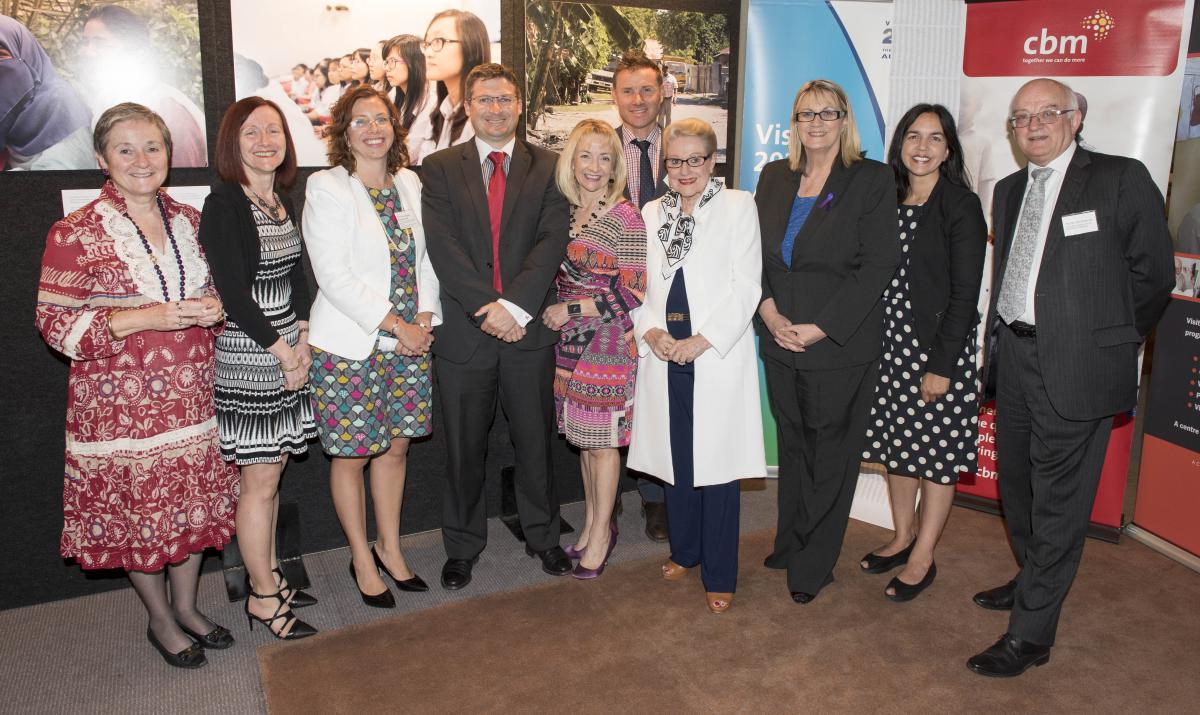 Around 90 people attended the dinner including 23 Australian parliamentarians, Ambassadors from Vietnam, Papua New Guinea and Timor Leste, eight ministerial advisers, and ten departmental representatives as well as special guest Former Governor-General Major General Michael Jeffery. Feedback from guests was positive and highlights how the inspiring personal stories of the people who are working to improve eye health and vision care resonate with the parliamentarians and their advisers.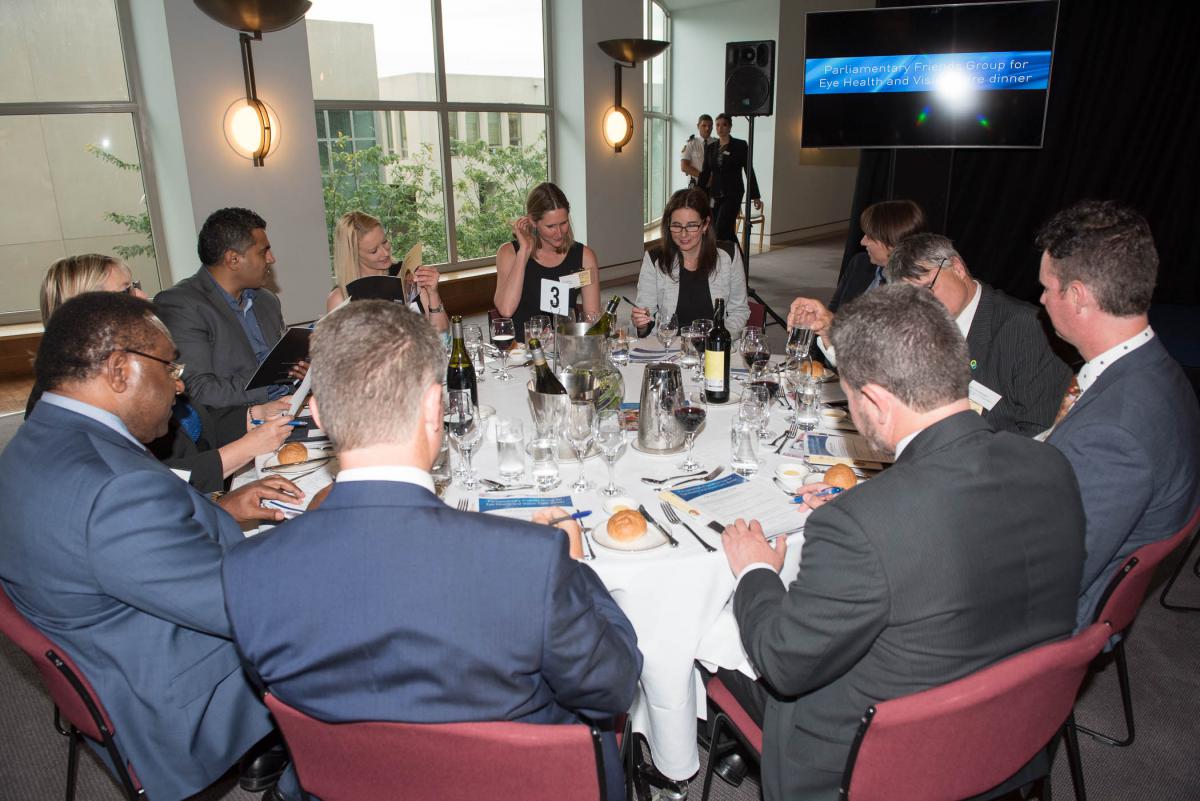 Vision 2020 Australia hosts two Parliamentary Friends Group events a year, one early in the year, and another on or near World Sight Day. These events, which take months of planning, are just one of the ways we engage with parliamentarians, but undoubtedly, a highly successful way of spreading the message to a large group of key decision-makers.
This year, the Canberra event was held earlier than usual. Australia is due for a Federal election in 2016, but there has been uncertainty around exactly when this will be held. So Vision 2020 Australia started its campaign to put eye health and vision care on the agenda of parliamentarians early and will continue this advocacy until the Federal election is called by the Prime Minister.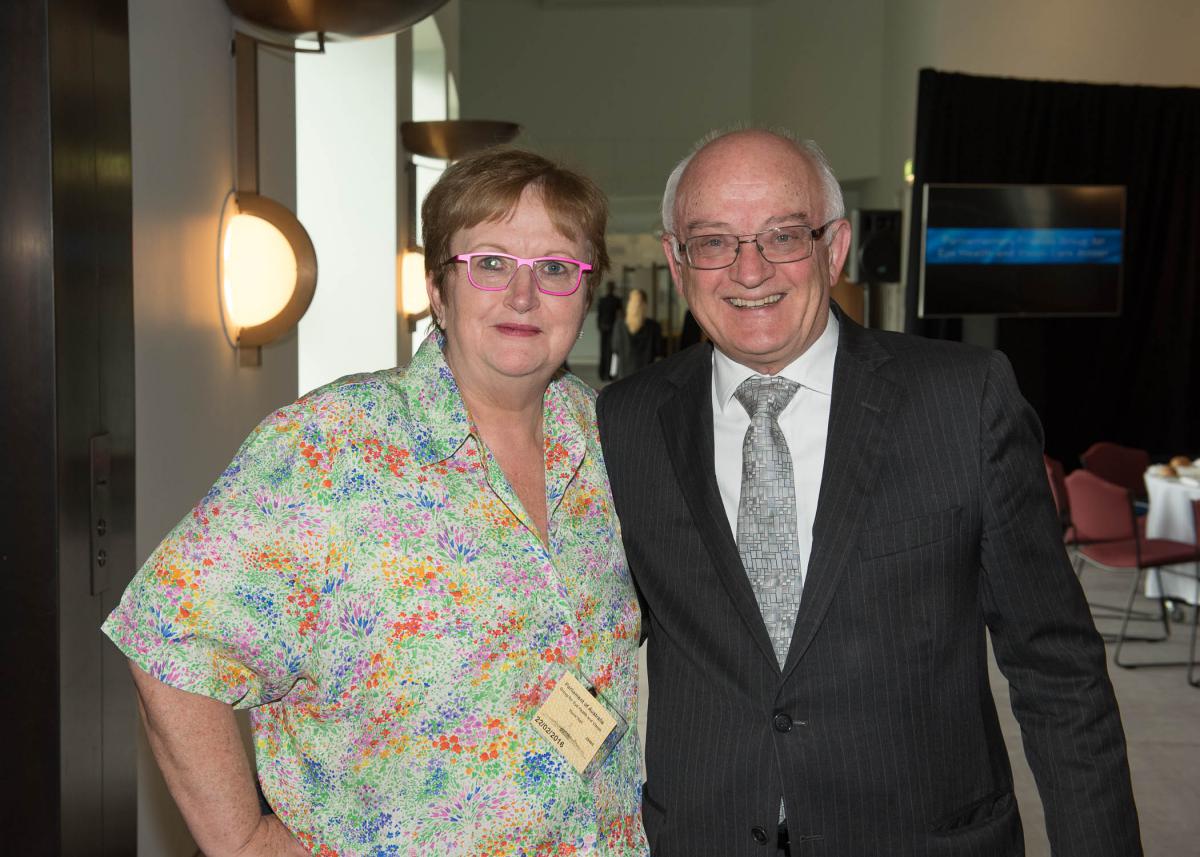 As part of our effort to secure policy commitments from the major political parties this election year, a range of activities are underway. A series of Vision Summits with the Australian Greens, Australian Labor Party, and Coalition Government form the centrepiece of our Towards 2020 campaign, enabling major parties to inform the eye health and vision care sector about their election policy commitments and respond to key questions from Vision 2020 Australia members.
Underpinning our election advocacy strategy is a policy platform developed in consultation with members of Vision 2020 Australia's four policy committees. The platform presents a shared vision for eye health and vision care and sets out 15 recommendations calling for funding of $68.8 million over the next four years. This investment will ensure eye health and vision care services are being delivered as efficiently and effectively as possible across Australia and the Indo-Pacific region.
Securing parliamentarian support for funding eye health and vision care work can be challenging. In an election cycle, health—particularly, eye health—can often take a backseat to more populist agendas. Yet it is a vital time for Vision 2020 Australia to advocate strongly for a commitment to support the important work its members do.
More information on the way we are continuing to drive the priorities of eye health and vision care sector with Federal candidates, and seek commitments from political leaders is available here: http://www.vision2020australia.org.au/our-work/key-initiatives/federal-election-focus