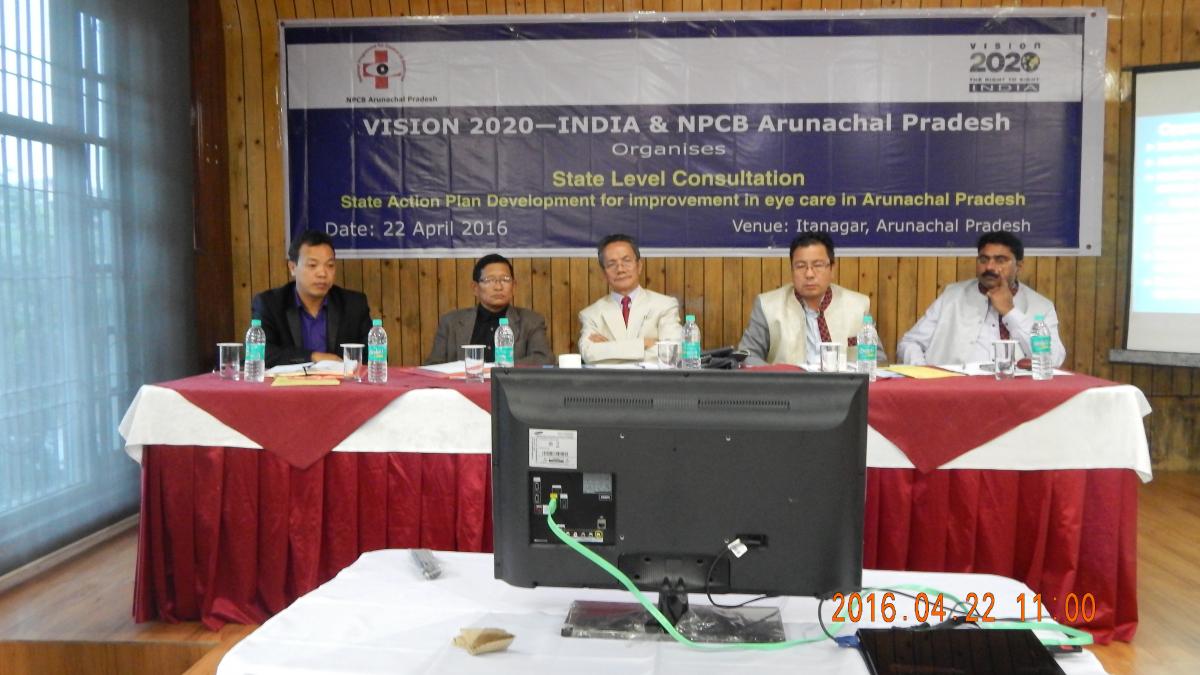 VISION 2020: The Right to Sight – INDIA has developed an eye health action plan for Arunachal Pradesh 'for the prevention of avoidable blindness and visual impairment in the state'.
The plan is in collaboration with the central and state health ministries, INGOs and NGOs working in the state and Dr RP Centre, a premier eye institute. With Light for the World, who work in the Northeast region, lending financial and program specific support.
Providing equitable eye care is one of the strategic planning commitments for VISION 2020 – INDIA, with the North-Eastern states of Arunachal Pradesh and Assam the initial focus.
The geographically remote state of Arunachal Pradesh has the second highest blindness prevalence rate in the country (2.28% according to a 2003 RAAB survey), with cataract being the main cause. Inaccessible terrain, lack of adequate manpower and financial constraints are some of the main reasons for low uptake of eye care services. India's National Programme for Control of Blindness (NPCB) supports the state programme.
Talking about the developed eye health plan, Dr Taba Khanna, State Programme Officer, NPCB, Arunachal Pradesh says, "I am dreaming of doing away with the tag of second highest blindness prevalence state in the country. And it will be possible with the promises and dedication by all concerned stakeholders to implement this eye health action plan jointly developed and led by VISION 2020 India."
To read the report click here, http://bit.ly/2aUcXIH