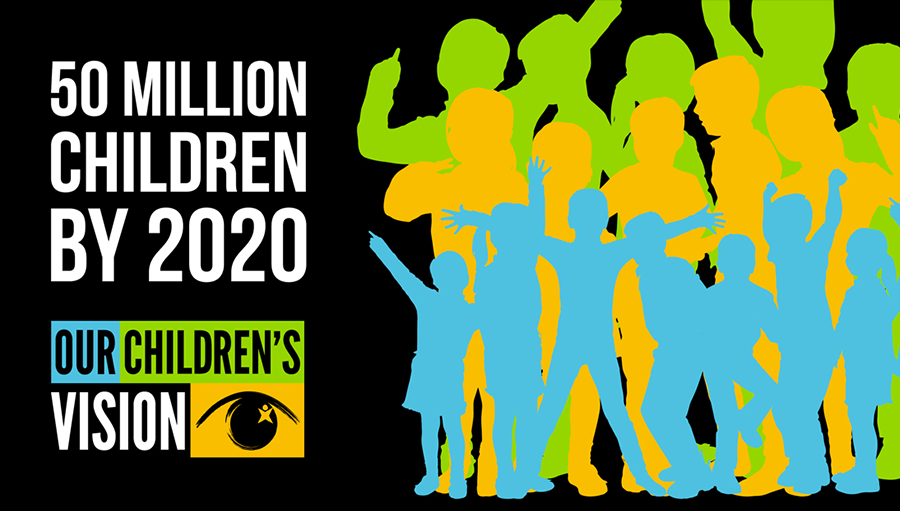 For millions of children in the developed and developing world, a pair of glasses changes everything.
Our Chidren's Vision ensures that effective, sustainable eye health initiatives for children and adolescents are part of appropriate health programs and are integrated into regional, national and global education and health policy. The initial target is to reach 50 million children by the year 2020.
Our Chidren's Vision plans to achieve it's vision through partnerships, awareness, research, service support and child eye health services.
IAPB is delighted to endorse Our Children's Vision, an initiative co-founded by the Brien Holden Vision Institute and the Vision For Life fund (created by Essilor).
  Vist website: https://www.ourchildrensvision.org