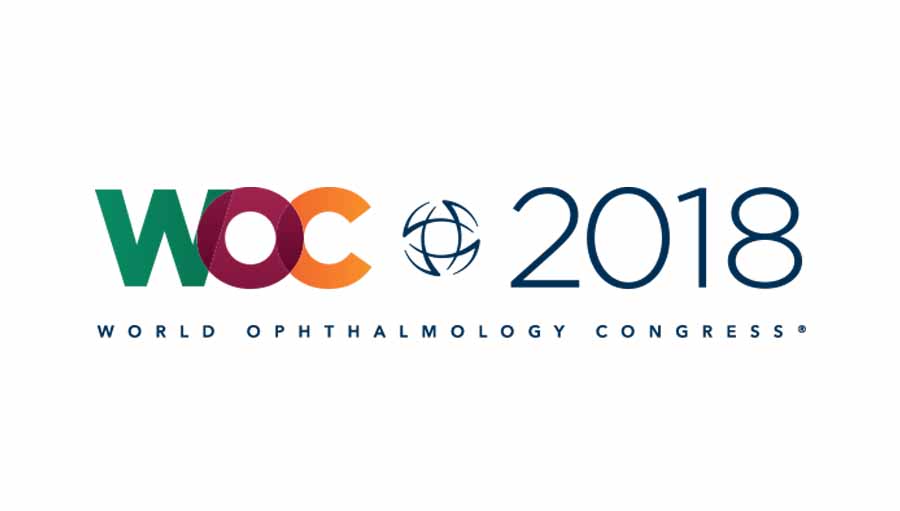 Just before sitting down to write this post for the IAPB Blog, I learned that 140 countries will now be represented at the 36th World Ophthalmology Congress® (WOC2018) of the International Council of Ophthalmology (ICO) that will take place 16–19 June in Barcelona, Spain. With more delegates registering every day, my excitement continues to increase as I prepare to join many thousands of my colleagues for this important meeting.
The WOC, first held in 1857, is the longest continuous international medical meeting and includes aScientific Program of over 350 sessions addressing all subspecialties and related interests in ophthalmology.
Eye health advocates and others committed to preventing vision loss worldwide will want to attend the World Forum for Sight. The Forum features the following compelling public health sessions on important initiatives to preserve and protect vision:
You can find detailed information about each session by going to www.wocabstracts.org and selecting "World Forum for Sight" in the category box.
The ICO World Ophthalmic Education Colloquium (WOEC) will offer symposia and workshops spotlighting a variety of educational techniques. WOEC is designed for a diverse audience––from trained educators to practicing ophthalmologists interested in education.
One WOC2018 session that has been generating a lot of attention is The Robert Ritch Forum on Medicine of the Future. The Forum will focus on groundbreaking advances in the fields of nanotechnology, tissue bioengineering, and artificial intelligence and how they will impact ophthalmology in the coming decades.
Presenting at the forum will be Carlo Montemagno, PhD, professor of engineering and chancellor of Southern Illinois University, and director of the Ingenuity Lab in Alberta, Canada. He will explore the application of nanotechnologies to address global issues from climate change to cataracts.
Zev Gartner, PhD, a co-director of the University of California, San Francisco (UCSF) Center for Cellular Construction, has been working to understand how human tissues fold themselves, and to identify programs of self-organized folding that are amenable to engineering. Dr. Gartner's talk at the Forum is titled, "Hacking Cell Biology to Create Human Tissue."
Tien Yin Wong, MD, PhD, Medical director of the Singapore National Eye Centre, will present during the Forum on the emerging field of artificial intelligence in ophthalmology and AI's ability to diagnose and screen for diabetic retinopathy.
In addition, more than 90 national and subspecialty societies are organizing 70+ scientific sessions on the latest advances, innovations, and best practices. Subspecialty day programs will focus on cataract, cornea, glaucoma, orbital and oculoplastic surgery, pediatric ophthalmology and strabismus, refractive surgery, retina, and uveitis.
Ophthalmologists will have the opportunity to participate in hands on courses offering surgical skills training courses where they will be able to develop techniques in a wet lab environment and gain experience with the latest ophthalmologic technology––including chances to perform a virtual simulated surgery.
The conference will feature 3D Live Surgery by expert ophthalmologists from Barcelona's Barraquer Institute, using the latest techniques and tools to perform corneal transplantation, as well as cataract, refractive, micro-invasive glaucoma, vitreoretinal, and other surgeries on patients.
An Exhibit Hall featuring more than 140 companies and ophthalmic organizations will provide opportunities to meet with industry representatives and gain an understanding of the latest advances in pharmaceuticals, imaging devices, technologies, and services to help ophthalmologists deliver the most high-quality patient care possible.
There will also be an exciting array of interactive sessions and fun social events including the Opening Ceremony, Welcome Reception,WOC Breakfast Club, ICO World Ophthalmology Quiz, WOC Cataract Surgery Olympics, and Cultural Night.
I look forward to seeing all of you in Barcelona in June and invite anyone who hasn't registered yet to learn more about the World Ophthalmology Congress by visiting www.icoph.org/WOC2018.