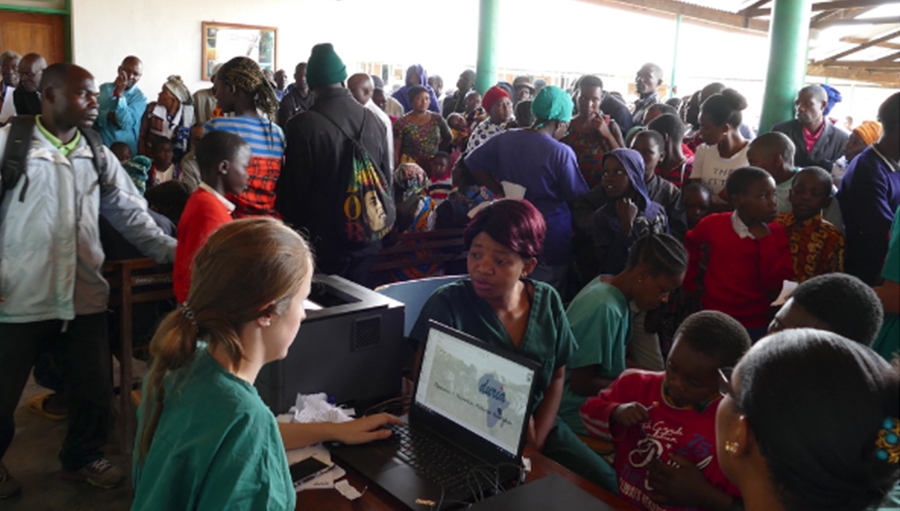 Since November 2017, The German Committee for the Prevention of Blindness (DKVB) has been engaged in Sumbawanga, the capital of the isolated region of Rukwa in south-west Tanzania.  When we started, the entire region had only one cataract surgeon, 2 optometrists and three ophthalmic nurses. Over the last two years, another 15 ophthalmic nurses have been trained.  Three assistant medical officers are training to become cataract surgeons, three optometrists have started their 3-year training in Moshi and Malawi and one doctor is starting his 3-year training to become an eye specialist in Dar es Salaam.
Our 5th Eye Camp took place over the course of two weeks in October 2019 at the Christian Atiman Hospital in Sumbawanga.  The Tanzanian-German team examined 848 patients, operating on 241, with most of the operations being carried out by the local cataract surgeons.  Two of the surgeons joined us from another region of Tanzania for the project.  During the camp, at times, we had three operating tables available.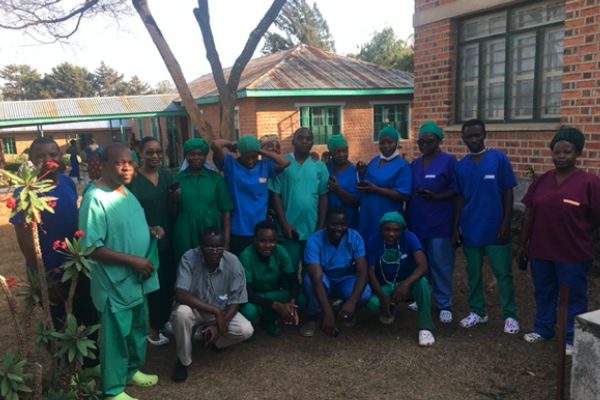 We had 19 eye nurses joining us at the camp, 12 of which had only just completed their training. Every nurse was given basic equipment.   A vital tool for examining patients is the ophthalmoscopic arc light,  a tool that has been specifically designed for low- and middle income countries.
During the camp, the ophthalmic nurses received an intensive refresher and training in ophthalmology:  registration of patients, anamneses, visual acuity test, examination of patients using a slit lamp and the arc light, working and assisting in surgery, as well as preparation and sterilisation of the instruments.  In addition to this, there were presentations on diverse symptoms, hygiene etc.
At the end of this, the ophthalmic nurses were able to determine visual acuity, and were able to perform a basic exam.  They now have the capability to see patients in their own peripheral district hospitals and dispensaries and will be able to refer them to an eye centre once it is established (in 2020) at the Atiman Hospital.
The construction of the eye clinic is due to start in 2020.  We hope the hospital can commence work with local personnel in 2020/21.
The project will be the blueprint for other regions, for example Katavi, Kigoma. The camps will keep running as per usual until the eye clinic is opened. The next camp is planned for April 2020.