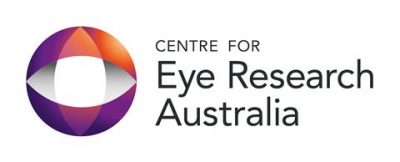 The Graduate Certificate in Eye Banking and the nested Specialist Certificate in the Fundamentals of Eye Banking are professional qualification courses specifically designed to support eye bankers and associated disciplines.
Developed by leading international experts in this sector, the Graduate Certificate in Eye Banking is a self-paced online course conveniently mapped out across 3 subjects, allowing completion within as little as one year of part-time study.
The online course is designed to deliver a comprehensive, advanced theoretical and technical -evidence-based education programme to; existing eye bankers wishing to expand their knowledge, those new to the field and peers working in related and relevant sectors.
Students will gain valuable education on the role of the eye bank within the health system, common eye conditions requiring transplantation, donor selection, tissue allocation, the systems and regulations that underpinning ocular transplantation, and the diversity and differences in the management of eye tissue around the world. An additional component of this coursework will explore bioethics in both the national and international context.
The Graduate Certificate offers a comprehensive understanding of the sector and advanced knowledge of donor and process management, whilst the nested Specialist Certificate focuses on the introduction and foundation of eye banking.
While endorsed by the Eye Bank Association of Australia and New Zealand (EBAANZ) and supported by the Centre for Eye Research Australia (CERA) and Donatelife Australia, the course is universally applicable and relevant to the international audience.
Applications will close on 31st July 2017 for the Specialist Certificate in the Fundamentals of Eye Banking.
Who Should Apply?
Health professionals currently working or considering working in eye banking who requires a formal education of the eye banking sector and knowledge of donor and process management. Professionals involved in other transplant sectors, ophthalmology and global eye care development are also encouraged to enrol in this course.
Participants are encouraged to complete the Graduate Certificate, however there is a nested exit point after the completion of the first core subject when participants can be awarded a Specialist Certificate in The Fundamentals of Eye Banking.
Course commences September 2017
To apply and know more: http://commercial.unimelb.edu.au/custom-education/search-courses/health-medical/eyebankinggc
Also read: Online international course for Eye Bankers