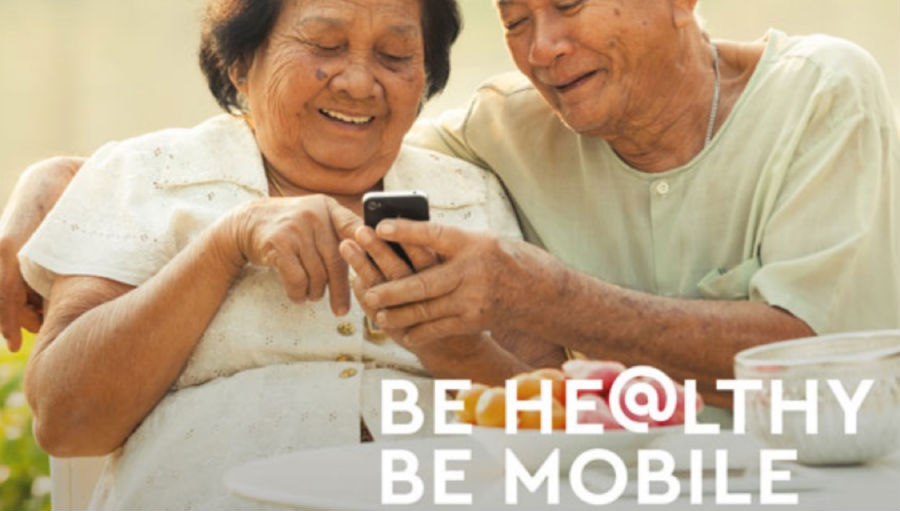 The use of mobile and wireless technologies has the potential to transform the face of health service delivery across the globe. There are reportedly more than 7 billion mobile telephone subscriptions across the world, over 70% of which are in low- or middle- income countries. In many places, people are more likely to have access to a mobile telephone than to clean water. As a global society, we are also facing a looming threat of noncommunicable diseases (NCDs), which kill 41 million people each year, around 71% of all deaths.
To address this challenge, the Be He@lthy, Be Mobile (BHBM) initiative was set up by the World Health Organization (WHO) and the International Telecommunication union (ITU) in 2012. BHBM works with governments to scale up mHealth services for NCDs and their risk factors. Millions of people have already been reached through the programmes and evaluation shows that they are impacting positively on users' health.
The approach is deliberately designed to be scalable: instead of promoting specific products, it provides cross-cutting health content and technical support which can be used and incorporated into other applications. It also works to develop the broader ecosystem within which a national mHealth programme will sit, helping ensure that it is integrated with other health services. In doing so, each programme becomes a sustainable part of the health system whilst also helping to promote health and wellbeing around the world.
The initiative's immediate objective is to continue expanding the number of countries it works with and the variety of diseases it addresses. Longer-term, its objective is to help the global community achieve Goal 3 of the Sustainable Development Goals by 2030: "To ensure healthy lives and promote wellbeing for all at all ages". With requests for support from over 90 other countries around the world, the initiative looks forward to seeing mobile phones deliver improvement on a global scale.
National programmes – BHBM now works with 11 countries from a range of regions and income levels, tackling issues as diverse as raising awareness on cervical cancer to helping people quit tobacco use. Each country implements a different intervention or a combination of interventions, depending on the need and political will behind each disease or risk factor.
Handbooks – Comprehensive and evidence based handbooks provide guidance for country governments and policymakers to develop, implement, and evaluate an mHealth programme for the prevention and control of different noncommunicable diseases and their risk factors.
Download the fact pack to get a broad overview of the Be He@lthy, Be Mobile initiative and how it fits into the 2030 Sustainable Development agenda.
Learn more about Be He@lthy, Be Mobile from the WHO website here.