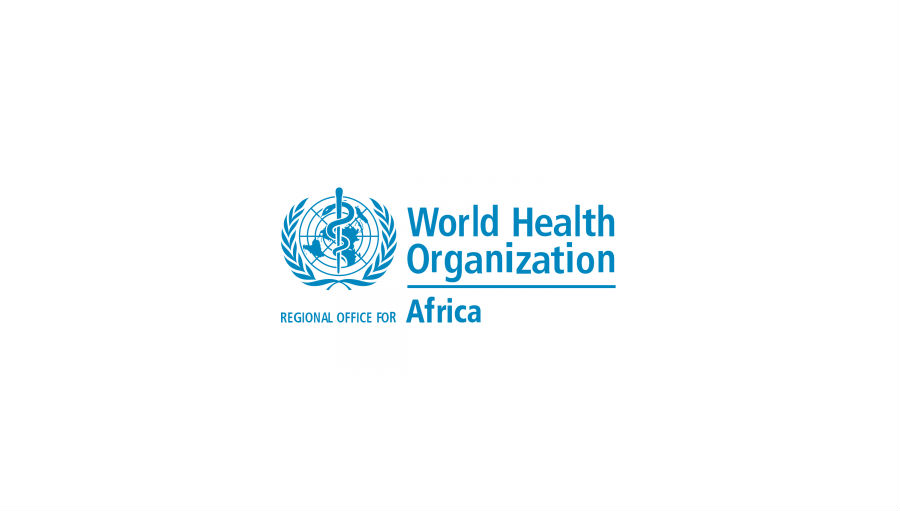 The World Health Organization, Regional office for Africa (WHO-AFRO), through its Non-communicable disease cluster, in collaboration with partners, continues to support Member States to improve access to eye health care with a focus on primary health care and community levels. Ongoing, planned, and other long term planned activities are outlined as follows:
1. Catalogue of key eye health indicators in the African Region
Using the catalogue for eye health indicators; eSurvey on eye health data collection is ongoing and data have been collected for 2014 from 18 Member States (MS), and 10 countries have provided the data for 2016. WHO-AFRO/NCD Cluster expects collection of data from about 35 Member States by the end of the year 2019. The updated data on eye health indicators will provide useful information on magnitude and trends of visual impairment, integration of eye health in national health policies, human resources for eye health, service delivery, eye health financing, health information, consumables and technologies, leadership and governance and importantly the engagement of eminent partners. The manual on eSurvey has been translated to French for the Francophone Member States.
2. The Primary Eye Care Training Manual
In line with the current WHO recommendations, the Primary Eye Care (PEC) training manual contributes to strengthening health systems at PHC level to deliver better health outcomes, efficiency and improved quality of care, thus, supporting Member States in achieving the Sustainable Development Goal (SDG3). "to ensure healthy lives and promote well-being for all at all ages".
After the successful orientation meeting in Accra, Ghana in February 2019. WHO-AFRO translated this important document to French for the Francophone Member States, "An orientation, sensitization meeting is scheduled to take place in Douala, Cameroon from 28-29 October 2019" and will involve, key eye health experts, Ministry of Health focal points in eye health, partners and WHO-AFRO Country Office Focal Points for eye health from 14 Francophone Member states. The activity will be followed by a Fresh PEC training to pilot the PEC Training Manual (French) in Francophone Member states in February 2020, Kigali, Rwanda. This will help scale up training in the Francophone Member States. In addition, WHO-AFRO/NCD will hold a Training workshop for Intended WHO Master Trainers in Accra, Ghana from 23-26 September 2019.
This training workshop will enable us to create a pool of 5-6 WHO Recommended PEC Master Trainers, who can start training in PEC in most of Anglophone Member States and implement it. Sierra Leone is expected to host one in-country Training of Fresh Trainees for PEC Training Manual which is planned for March 2020. To enable training of health eye health personnel in Lusophone countries in the region, the first draft of the PEC Training Manual in Portuguese is finalized. WHO-AFRO is planning an Orientation Meeting by January 2020 in one of the Lusophone Member States (Maputo, Mozambique).
WHO-AFRO regional office will advocate for commemoration of World Sight Day falling on 10th of October 2019. Member States will be encouraged to report the activities held to commemorate World Sight day. Dr. Steven V. SHONGWE, NCD (Director) and NCD Eye Health Focal Person (Consultant) will participate in IAPB Council of Members Meeting 7-8 October 2019 in Dar es Salaam, in Tanzania.
3. Tool for Assessment of Diabetic Retinopathy (DR) and Diabetic Management Systems (TADDS)
AFRO Member States which did the TADDS already: Mali, Kenya, Uganda, Rwanda, Madagascar, Tanzania.
AFRO Member States which are currently working on the TADDS: Mauritania and Senegal.
AFRO Member States which are planned already to conduct TADDS: Malawi, South Africa, Botswana, Zambia, Cote d'Ivoire.
WHO Regional Office for Africa, NCD/NIM will closely monitor the activity related to TADDS as it has been a success story in other parts of the world and to further emphasize DR and Diabetes services in Africa so far are planned to be based in: a) Diabetes management facilities (rare) OR b) (increasingly in Africa) Eye Care Facilities adding diabetes care services.  This last example comes from Africa and has demonstrated a clear advantage as adding DR service equipment in diabetes center is costly and the challenge are ophthalmologists and lasers, while adding diabetes management capacity in eye care center is relatively low cost and diabetes equipment and GP/diabetologists or foot care nurses are available.
A meeting of sub regional level including Ministry of Health from the Region and success stories from Member States like Senegal and Mauritania about the tool would be very helpful. The meeting would be planned after consultations and discussions with HQ/NCD colleagues probably by Mid Next year 2020.
4. Integration of School Eye Health in School Health
Some countries in the region have established strong school health programmes. In those countries, WHO-AFRO is planning to explore all windows of opportunity to integrate additional eye health activities. The Member States in the region with strong school health programmes are,
Central Africa: Burundi, Cameroon, Congo
West Africa: Benin, Cote d'Ivoire, Ghana, Senegal
East Africa: Kenya, Uganda, Rwanda
Southern Africa: Botswana, Namibia, South Africa, Zambia and Zimbabwe.
WHO Regional Office for Africa is working closely with Health System Strengthening (HSS) and Family and Reproductive Health (FRH) clusters to have a cross cluster collaboration with regards to integration of School eye health in pre-existing established school health programmes in the countries mentioned above. This activity requires a sub-regional level meeting involving Focal Points from Ministry of Health and Ministry of Education, Partners and WHO AFRO Country Office NCD Focal points. This meeting would be planned after consultations and discussions with colleagues probably by third quarter of 2020.
Dr. Steven Velabo SHONGWE,
WHO Regional Office for Africa/ Non-Communicable Disease (Director ai)
Dr. Pradeep BASTOLA, MD
Associate Professor in Ophthalmology,
WHO-AFRO/NCD-Eye, Ear Health and Other Disabilities Consultant (Focal Person)