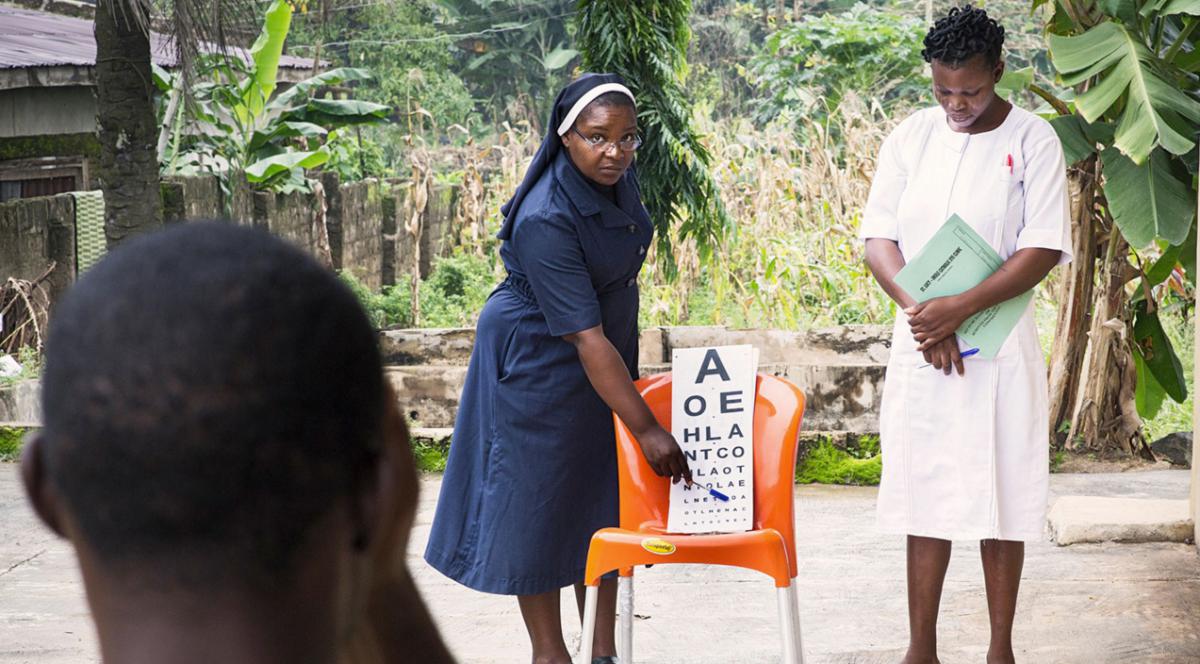 Picture from Standard Chartered Bank's 'Urban Eye Care Programme' in Nigeria. Picture by Sam Faulkner, part of the 'Time to See' Exhibition.
Did you know that there is an app that turns your smartphone into a spirit level?
This valuable piece of information was imparted to us in Malta last month by a busy and cheerful team of carpenters setting up for the Commonwealth Heads of Government Meeting (CHOGM), a biennial gathering of the 53 member states of the Commonwealth. The information turned out to be important to the success of our efforts there to highlight avoidable blindness in the Commonwealth and the efforts underway to end it.
Why? Central to our advocacy at CHOGM – paradoxically perhaps – was the power of the image. We displayed at the meeting our and Standard Chartered's photo exhibition "Time to See". Five award-winning photojournalists visited seven countries in the Commonwealth – Australia, Fiji, India, Kenya, Nigeria, Pakistan and Uganda – to document the impact of avoidable blindness and the work being carried out to end it. The striking images they captured, which were displayed at CHOGM, can be viewed here:
http://timetosee.org
Setting up a photo exhibition, as I discovered, calls for technical skill and precision.
Hence the value of the spirit level app.
It was worth it. Not only was the exhibition seen by Commonwealth ministers and their delegations and by the numerous representatives of business who attended the Commonwealth Business Forum. The Trust also had the great honour of displaying a selection of the images at a dinner hosted by Her Majesty Queen Elizabeth II, Head of the Commonwealth, for Heads of Government.
At that dinner, the Trust's Chairman, former British Prime Minister Sir John Major, gave a speech about the progress of the Trust. He reported that thanks to the Trust and its partners over 30,000 people in Africa had already benefited from surgery to prevent them going blind from trachoma; and over 5.5 million people had received antibiotics. That work was underway in South Asia, the Caribbean and Pacific regions to improve the screening and treatment of diabetic retinopathy. That the Trust's initiative in India would help strengthen neonatal care so that premature babies do not lose their sight through retinopathy of prematurity. He also referred to the Trust's work through the Commonwealth Eye Health Consortium to link specialists on eye health in every region of the Commonwealth and through scholarships, fellowships, research and technology to make it possible for more people to benefit from quality eye care.
We were delighted that in the Communiqué issued at the end of the meeting the Heads of Government acknowledged the important work of the Trust to address preventable blindness across the Commonwealth.
In 2016 the photo exhibition "Time to See" will be touring around the Commonwealth.
We anticipate that smartphone app getting plenty of use.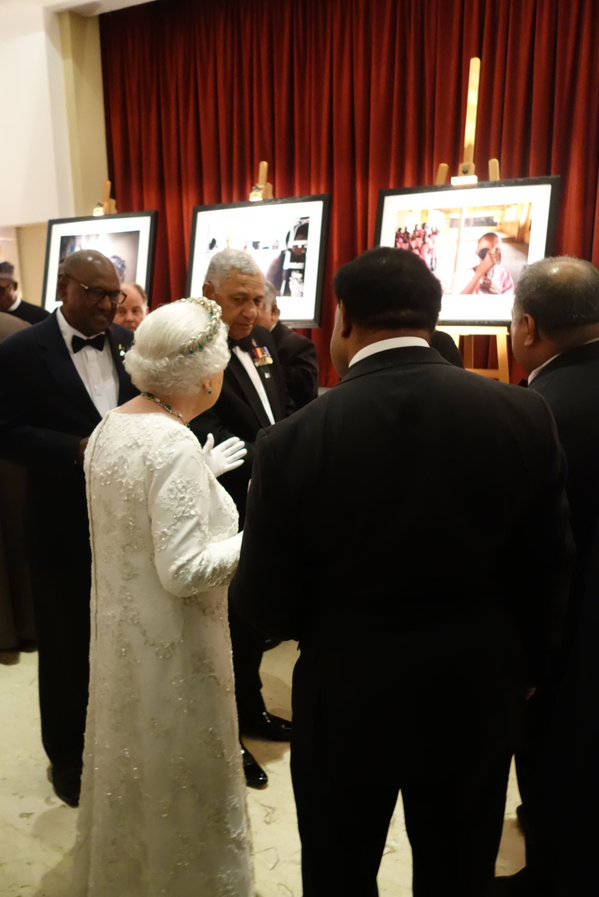 Images from "Time to See" were on show at the dinner hosted by Her Majesty Queen Elizabeth II, Head of the Commonwealth, for Commonwealth Heads of Government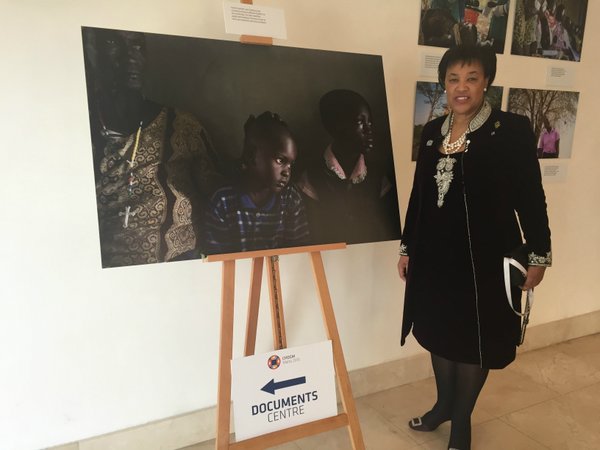 Commonwealth Secretary General designate, Baroness Scotland of Asthal, a Trustee of The Queen Elizabeth Diamond Jubilee Trust since 2012, views "Time to See" at CHOGM