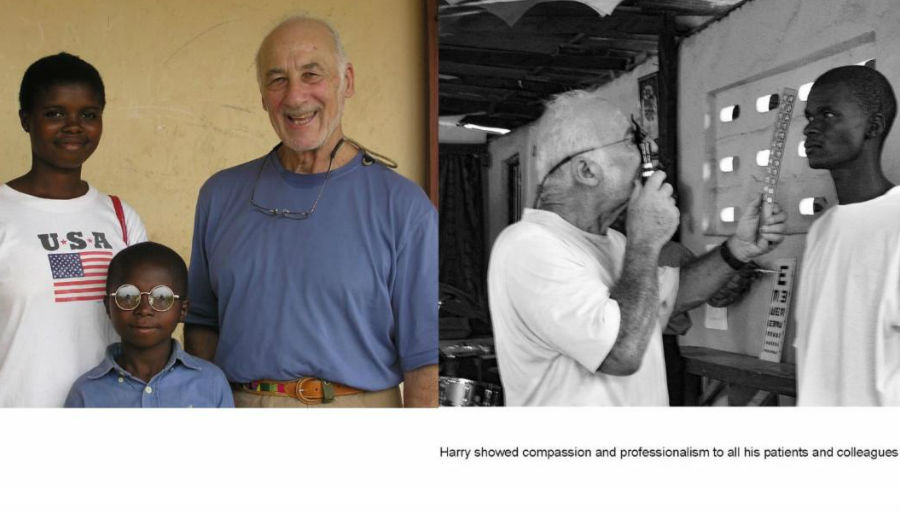 It is with great sadness VOSH communicates the passing of Harry I. Zeltzer, OD, DOS, FAAO, FVI. Harry represented the ideals and values that VOSH/International stands for and has and will continue to be a source of inspiration to make quality eye health accessible by all.
The VOSH/International family feels proud to have counted with Harry's leadership, expertise and commitment throughout the years. Since 1997 when he joined the Board of directors to 2001 when he became President of VOSH/International he promoted organizational changes and innovation in our operations that we continue to benefit from.
For those who knew him personally, Harry will be remembered as a humanitarian full of energy, ideas and initiatives. He kept a very special place in his heart for VOSH/International. From the first time he joined an eye care VOSH clinic, his commitment to share his professional skills continued taking him to participate in a multitude of clinics around the world and in the US. Harry volunteered for month-long clinics in order to reach those most in need often in very remote locations. His wife Joan became an active partner in all this work and a constant supporter of Harry's initiatives.
Harry was also a visionary and the best ambassador VOSH/International could have wished for. The growth and change that the organisation has experienced, it is in a big extent due to Harry's constant awareness raising about VOSH/International, its chapters and work.  Under his Presidency (2001-2003) he grew our membership, profile, financial stability and partnership building; all focused on building capacity so we can reach more people in need.
In 2003, Harry accepted to become the first volunteer Executive Director of VOSH/International and until 2013 he represented, advised and mentored several generations of VOSH members. From 2013, Harry has been our Executive Director Emeritus. Without a doubt Harry made all the difference.
Harry made many friends within VOSH and the global eye health sector. He will be remembered for his kindness, gentle nature, strong commitment and leadership. He treated everyone with respect and dignity all the times everywhere.
We thank Harry for all he did for VOSH/International and commit ourselves to continue his example. Our deepest condolences go to Joan, Harry's lifetime soulmate, family and friends.