Only half of people with visual loss from cataract receive surgery. Among those undergoing surgery about two-thirds are able to see well after their operation.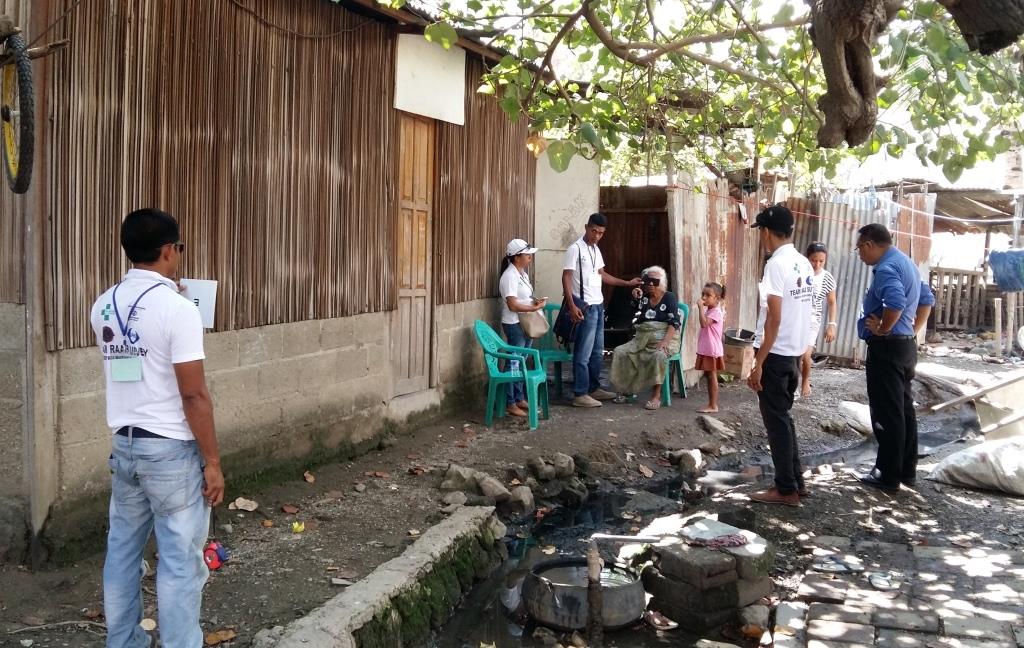 A paper published today in PLOS ONE calculates that across 20 low and middle income countries the average cataract surgical coverage (CSC) was 53.7%, i.e. only a little over half the people needing cataract surgery had actually received an operation.
The paper, by Dr Jaqueline Ramke and others promotes the use of a new indicator – "effective cataract surgical coverage" (eCSC). This indicator combines data for those who received surgery (cataract surgical coverage, CSC) with data on visual acuity outcomes, classified using World Health Organization (WHO) standards. In this study about one-third of people who had undergone cataract surgery were still not able to see well, giving an average eCSC of only 36.7% across the 20 countries. There are several reasons why cataract surgery does not always result in good vision, including the presence of other eye disease. Poor surgery, including inadequate assessment of the power of the artificial lens to be inserted into the eye, is also a significant factor.
The paper analysed datasets from 20 countries, during the period 2005 and 2013. None of the 20 countries managed to achieve the WHO target of at least 80% of cataract surgeries resulting in good visual outcomes.
The paper also notes that almost half of the countries faced a "double disadvantage" of low levels of cataract surgical coverage and low likelihood of a good visual outcome. The lowest ranked countries had eCSC values of less than 20%.
"This interesting and important study shows that it is not good enough to just report the numbers of cataract surgeries done" notes Professor Hugh R Taylor AC, President, the International Council of Ophthalmology. "Cataract surgeons and eye-care teams must monitor the quality and vision outcomes of surgery. Poor surgery is not acceptable and this study shows that people vote with their feet."
Universal Health Coverage (UHC) is at the heart of the UN's goal for health in the Sustainable Development Goals. Measuring UHC is complex and the search is on for a few key indicators that could be used by WHO and countries to measure progress. Reliable coverage indicators are very few and "effective" coverage indicators – that combine both quality and quantity – are very hard to find. Both CSC and eCSC are indicators that can meet the rigorous standards expected for UHC monitoring.
The authors underscore the need for more national-level data from population based surveys such as the well-established, quick and inexpensive "Rapid Assessment of Avoidable Blindness" methodology.
The paper can be accessed here: http://journals.plos.org/plosone/article?id=10.1371/journal.pone.0172342
Notes to Editors:
About IAPB
The International Agency for the Prevention of Blindness (IAPB) is the coordinating membership organisation leading international efforts in blindness prevention activities. IAPB's mission is to eliminate the main causes of avoidable blindness and visual impairment by bringing together governments and non-governmental agencies to facilitate the planning, development and implementation of sustainable national eye care programmes. For more information, please visit: www. iapb.org
About ICEH
The International Centre for Eye Health (ICEH) was established in 1980 and since 2002 has been based at the London School of Hygiene and Tropical Medicine. It is led by Clare Gilbert, Allen Foster and Matthew Burton. Its work includes research into the prevention and treatment of common eye diseases, and education and training activities to promote improved eye health and prevention of blindness, with a focus on low and middle income countries. Please visit: http://iceh.lshtm.ac.uk
Global Facts
· About 285 million people are visually impaired worldwide: 39 million are blind and 246 million have low vision (severe or moderate visual impairment)
· Cataracts are the leading cause of blindness accounting for 18 million blind.
· Preventable causes are as high as 80% of the total global visual impairment burden
· About 90% of the world's visually impaired people live in developing countries
· Globally, uncorrected refractive errors are the main cause of visual impairment
Media Contacts: B V Tejah; Communications Manager, IAPB; tejahb@iapb.org; +91 99496 97771