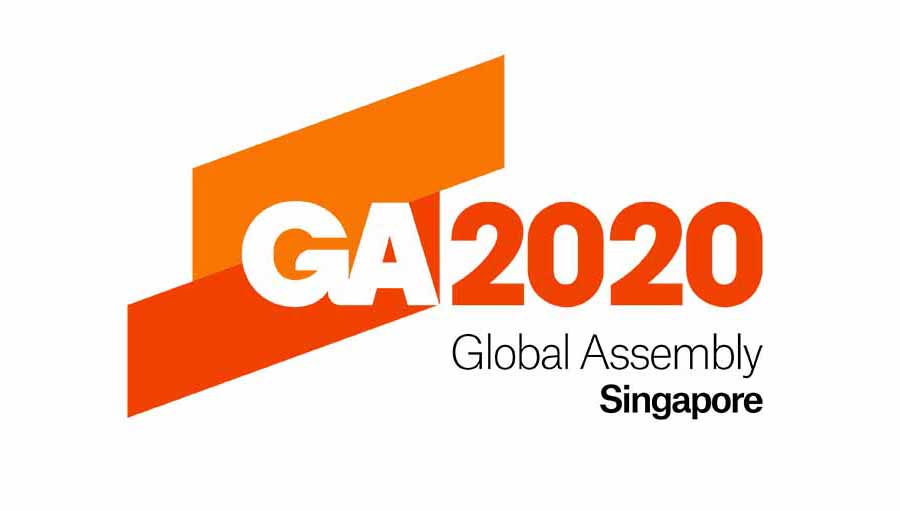 FOR IMMEDIATE RELEASE: Monday, 27 April 2020. The International Agency for the Prevention of Blindness (IAPB) announced today that they will postpone their flagship event, the IAPB Global Assembly, from 12-14 October 2020 to 11-13 October 2021.
IAPB has been monitoring the COVID19 global pandemic and its impact closely. Keeping these developments and the risk in mind, and noting that the health, safety and well-being of the participants is their highest priority, IAPB's board has decided to postpone the Global Assembly.
"It is very disappointing that we have to postpone the Global Assembly, but necessary in the current circumstances." said Peter Holland, CEO, IAPB. "I cannot thank our hosts, the Singapore Eye Research Institute, enough. They have provided tremendous leadership, advice and support and we very much look forward to continue working with them over the next year. Across the world, eye health professionals are providing invaluable support to their communities and health services at this extraordinary time. I'd like to wish everyone in the eye health community well."
The agency is working very closely with the event hosts in Singapore, the Singapore Eye Research Institute (SERI). The Global Assembly in 2021 will be hosted in Singapore and IAPB is looking forward to working with SERI on the preparations in the coming months.
"We are disappointed that we won't be meeting in Singapore this October, to share ideas, connect and debate. Postponing the Global Assembly is an important decision to make in the global fight against COVID-19", said Prof Tin Aung, Executive Director, Singapore Eye Research Institute. "Our team at SERI are working with IAPB to ensure the sector will mark a Global Assembly for a new era in 2021—and I look forward to welcoming you to Singapore".
"The Global Assembly draws our community of eye care and public health professionals, together, to share, learn and connect. Whilst we cannot bring everyone together this year, 2021 will be the time to take stock and assess the impact of this global crisis", said Joanna Conlon, Director of Development and Communications, IAPB. "The Global Assembly remains a great opportunity to lay the groundwork for the next decade of work in eye health," added Ms. Conlon.
For more information on how the postponement impacts you please visit our FAQs page on https://ga2020.iapb.org