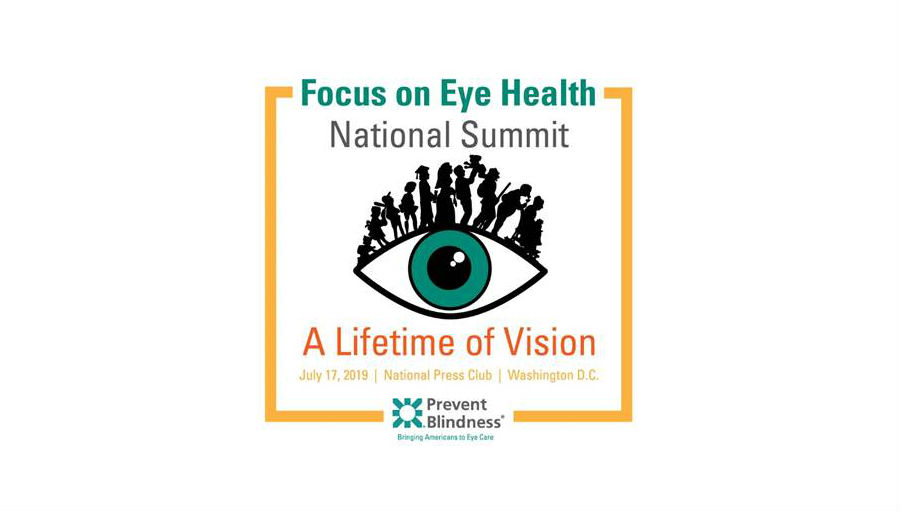 Prevent Blindness will host the eighth annual Focus on Eye Health National Summit on July 17, 2019, from 7:30am-3:30pm at the National Press Club in Washington, DC. The Summit will include a variety of presentations related to this year's theme, "A Lifetime of Vision."  The 2019 Summit will feature discussions around key pillars of public health such as health policy, surveillance, health promotion, and state/community programmes as they impact vision and eye health at different points of a lifetime.
The agenda for the day includes:
 Morning Keynote Presentation
No Barriers Life: Rope Team
Bill Barkley, deaf-blind adventurer, advocate, author & storyteller
Additional Presentations and Panels
The Scope of Vision and Eye Health – Guidance from Surveillance
Emerging Sight – Vision and the Young Child
Looking Forward – Promoting Sight in Young Adults
Afternoon introduction: Losing Vision and Gaining Perspective
Strategic Vision – Population Health and Vision in the Military
Center on Vision and Population Health
The Keystone for Independence – Low Vision, Vision Loss, and Cognitive Decline in Older Adults
Remarks from the 2019 Jenny Pomeroy Award for Excellence in Vision and Public Health
 For details about the event and agenda, visit www.preventblindness.org/eyesummit.
Expected attendees include patient advocates, community-based organizations, national vision and eye health organizations, government agencies, and policymakers. Follow the event on Twitter at #eyesummit.
Registration is free, but seating is limited. Register today: www.preventblindness.org/eyesummit.