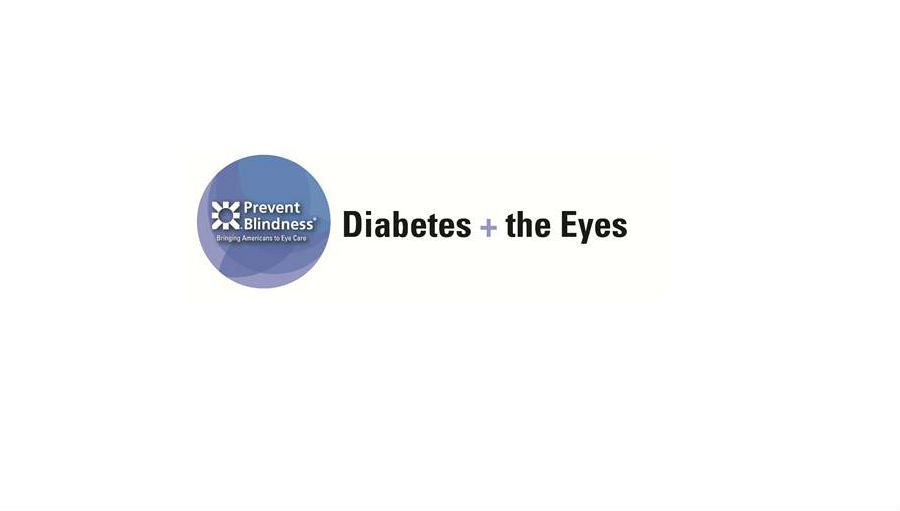 Prevent Blindness has released new FREE toolkit offering educational materials on diabetes and the impact of diabetes on eye health – available in both English and Spanish. This new toolkit includes
Diabetes & the Eyes Educator Course was created for healthcare professionals, community health educators, diabetes educators, and anyone in a caregiving or diabetes education role. The course equips health educators with important patient education messages about diabetes-related eye disease and strategies for maintaining healthy vision.  It provides education about diabetes-related retinopathy, glaucoma, and cataract, and the methods for prevention and vision preservation, to individuals living with diabetes as well as populations at highest risk for developing diabetes. The course includes a PowerPoint presentations, a script, pre-post test, and course evaluation form.
Diabetes & Your Eyes Factsheets consists of three factsheets about general information; symptoms & risk; and diagnosis, treatment, & prevention to educate patients and the public.
Diabetes & Your Eyes Infographics that can be used in social media and media communication to educate patients and the public.
Diabetes & the Eyes Resources to help the patients seek the eye care that they require, by understanding barriers to access, ways to navigate their healthcare systems, the intricacies of health insurance and eye care, and an understanding of eye care assistance resources.
The English version of the educator course and the factsheets have received Favorably Reviewed Approval from the American Association of Diabetes Educators (AADE). In addition, these materials were made possible by generous funding from the Allergan Foundation. The Diabetes & the Eyes toolkit is available on the Prevent Blindness website atwww.preventblindness.org/diabetes-resources.