After many months, the WHO Western's Pacific Regional Office (WPRO) has officially launched Towards Universal Eye Health: A Regional Action Plan for the Western Pacific (2014–2019).
The plan was developed through consultation with Member States, international partners and experts during 2013 and was endorsed by the Western Pacific Regional Committee Meeting in Manila last October. In a first for the Western Pacific, blindness featured on the Committee agenda and more than 16 delegations spoke on the importance of eye health during the Committee session.
The vision, goal and the main objectives of the Regional Action Plan are in line with "Universal Eye Health: A Global Action Plan 2014-2019" (also known as the GAP).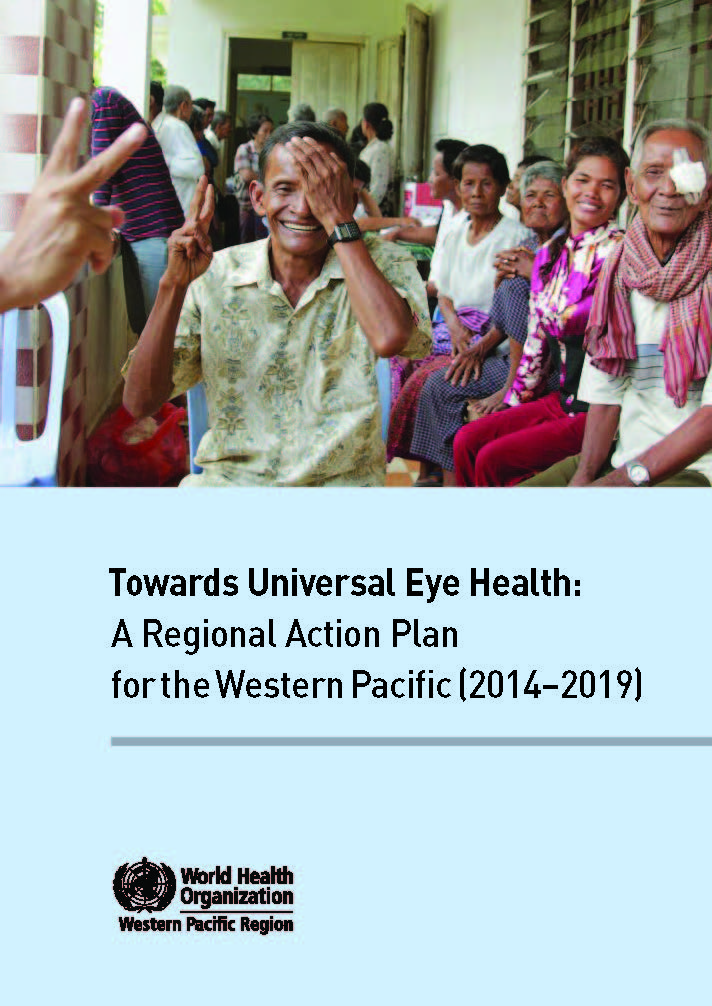 This Regional Action Plan provides a regional context, with specific activities based on the strengths and needs of countries of the Western Pacific Region. Generating evidence for advocacy, strengthening mid-level workers, integration with primary health care, tools to improve cataract outcomes, and new partnerships for diabetic eye disease are a few of the priorities listed.
Already, many countries in the Western Pacific Region are advanced in their work to implement and deliver on the Regional Action Plan, and the GAP as well. Last year, Vietnam drafted a national plan using very similar objectives. In Solomon Islands, the national plan was recently reviewed and stakeholders are preparing to draft a new one. China, Australia and the Philippines are planning national prevalence surveys to collect evidence, as outlined in the first objective.
IAPB supported the development of the Regional Action Plan. We work closely with Dr Andreas Mueller and others at WHO on a joint programme of support for blindness prevention in the Western Pacific Region, funded by the Australian Government.
Member states will be asked to report progress against the implementation of the Regional Action Plan during the Regional Committee Meeting in 2015. It is our hope that the Regional Action Plan will be a guide to help strengthen national eye care programmes, raise the profile of blindness prevention and support the development of national plans to improve eye health across the Western Pacific.