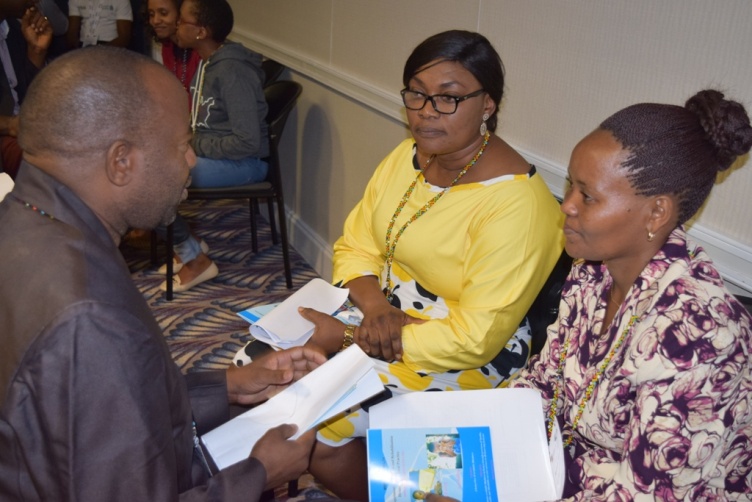 Delegates 'speed dating' to learn about each other's SiB projects
Mid-level health workers are the backbone of eye health systems across our markets, providing vital primary health care services, often to rural and remote populations. However, they're often overlooked when it comes to training and development opportunities.
But not this time, as Seeing is Believing (SiB) sponsored 25 mid-level eye health workers from its projects in seven African countries to attend the International Agency for the Prevention of Blindness (IAPB's) tenth General Assembly (10GA) in Durban, South Africa – the premier global event discussing public health issues related to blindness and visual impairment.
This unusual SiB project aimed to build capacity, empower, increase knowledge and broaden networks for the delegates.
Becoming Stronger Together
'Stronger Together' was the overriding theme of the 10GA and nowhere was this demonstrated more clearly than at the Seeing is Believing workshop that was held after three days of inspiring and informative sessions on all aspects of eye care.
The workshop focussed on bringing the delegates together to share their experiences and best practices with one another. Presentations from different SiB projects enabled discussion on a variety of elements of project management, and a fantastic 'speed dating' session had delegates learning all about the diverse projects of their colleagues.
"I learned my input is needed," explained Sia Mbishi, a Research Assistant from Tanzania. "Ophthalmologists and optometrists can't do it alone".
A session led by Kate Woodhead from the Standard Chartered SiB team encouraged delegates to think differently and creatively about their projects to strengthen their relationship with the Bank. By the end of the session delegates were proposing new ideas for skilled volunteering opportunities and recounting inspiring stories to help engage employees with the programmes they are supporting.
"It gave me an opportunity to meet with people from different countries and to learn the things they are doing with their programmes", explained Postan Phiri from Zambia.
In fact, all of the participants agreed that their professional networks had improved, that they had learned about new areas of eye care that they did not know about before and that they would be better equipped to do their job when they returned home.
Importantly, they also committed to share everything they'd learnt with their colleagues, as Paula Sefadzi Nkrumah-Gatsey explained: "I go back to work fired up to impact not just my region but Ghana. And in the near future, the world."
"I have learned effective strategies for improving service provision in the SiB project, and increased my knowledge across a wide range of eye health areas" – Tanga Victoire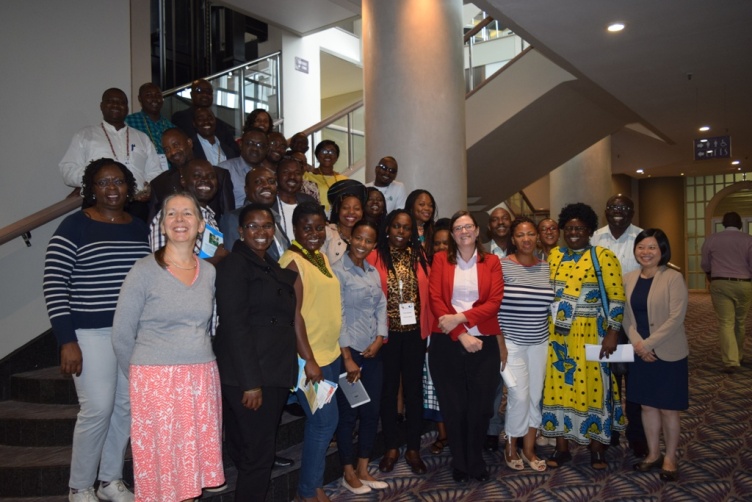 SiB sponsored delegates at the conference
Read more: SiB sponsors African delegates to attend 10GA
Meet SIB sponsored African delegates attending the 10GA