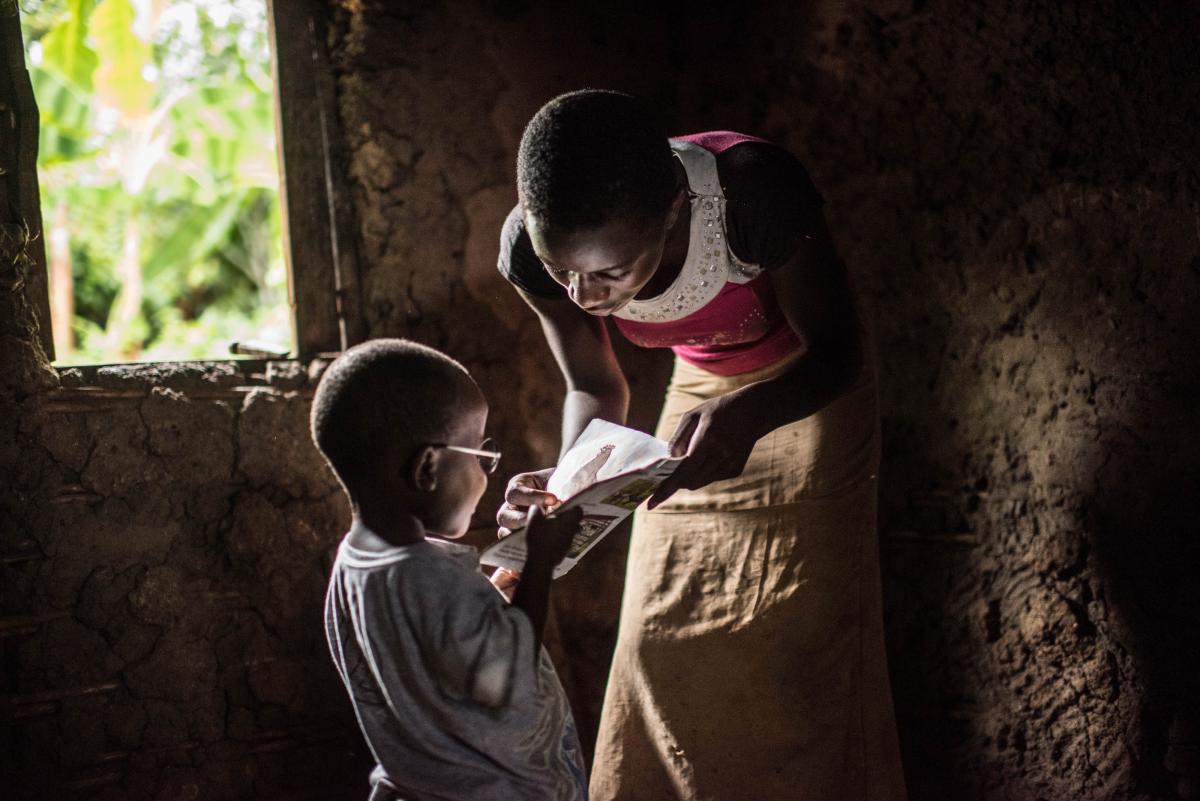 The winners of the #StrongerTogether Photo Competition were announced at the celebration ceremony of the 10GA in Durban, South Africa. Although only two clear winners were voted for in the Professional and Amateur categories (congratulations to Tommy Trenchard and Duke!) with five runners up each, a BIG thank you to all the participants; your submissions brought rich context and we are very grateful for your time and effort.
The pictures that we received and their accompanying stories truly touched our hearts; be it the image of eye screenings in war torn Afghanistan, a man compelled to go back to work even before his bandages were removed , an old lady being carried over a hilly terrain to an eye camp – each and every image truly embodied our theme #StrongerTogether.
The process of deciding the winners and runners-up was a collaborative effort, with the delegates attending the 10GA casting their votes for the short-listed pictures with immense excitement. The amateur category especially was very hard-fought.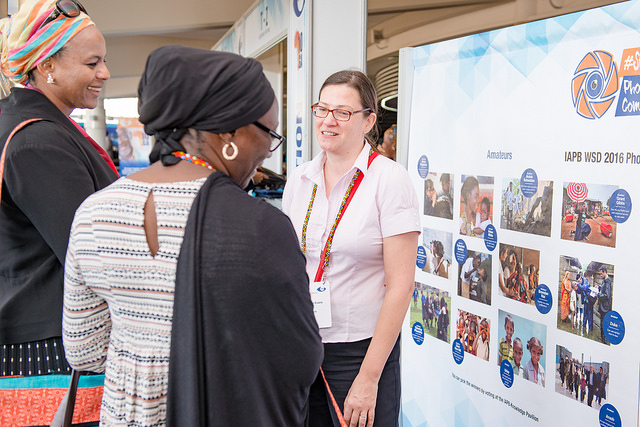 The competition began in June and by its end on 13 October– World Sight Day–we had 1211 submissions from 89 countries. It was truly exciting for us to receive 363 pictures in the last few days before WSD'16.
Since we began an annual photo competition (with support from Bayer) in 2015, visitors from 149 countries have reached out to us. This year's competition saw over 200 organisations (a huge thanks to Mission for Vision, LRBT, SEVA Canada, Sightsavers, Shandong Eye Hospital, Dossiers &facto newsletter, Eye from Zion for sending us so many submissions) including Ministries of Health from several countries.
Behind these organisations are several individuals that became our top contributors: Shabana Shahzad, Noble Sebastian, Ellen Crystal, Albino Mahumana, John Leo, Thanuja Panicker. Heartfelt thanks for your time and effort.
We thank each and every participant for sharing their pictures and stories so generously with us to spread the message that we are stronger together and the need to make eye care accessible for all and to prevent avoidable blindness. Do look out for your pictures to become the face of IAPB in 2017, with due credit given of course.
We hope to reach even more hearts and countries with our photo competition in 2017.
Here are the winners and runners up: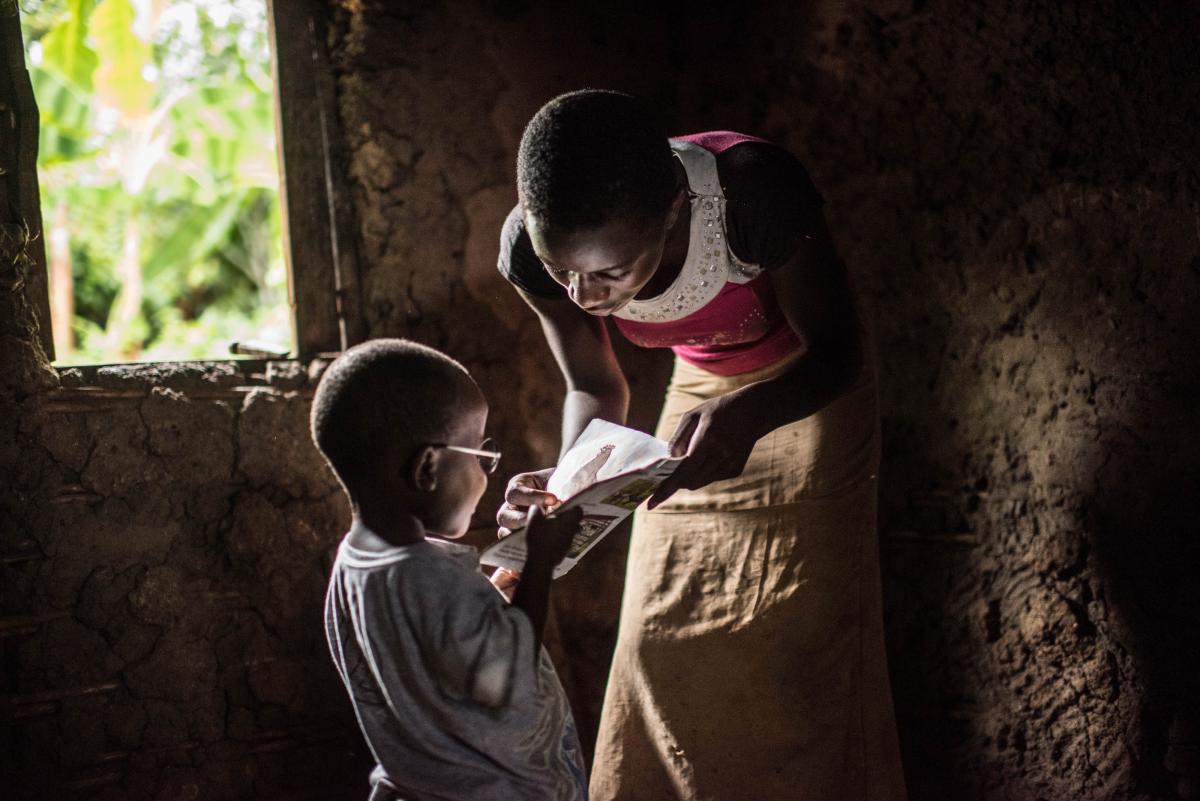 Winner in the Professional Category: 6 year old Criscent Bwambale gets taught the names of everyday objects one day after getting glasses fitted following a cataract operation that enabled him to see for the first time. Criscent's family are now trying to help him catch up on six lost years of education by Tommy Trenchard from Sightsavers.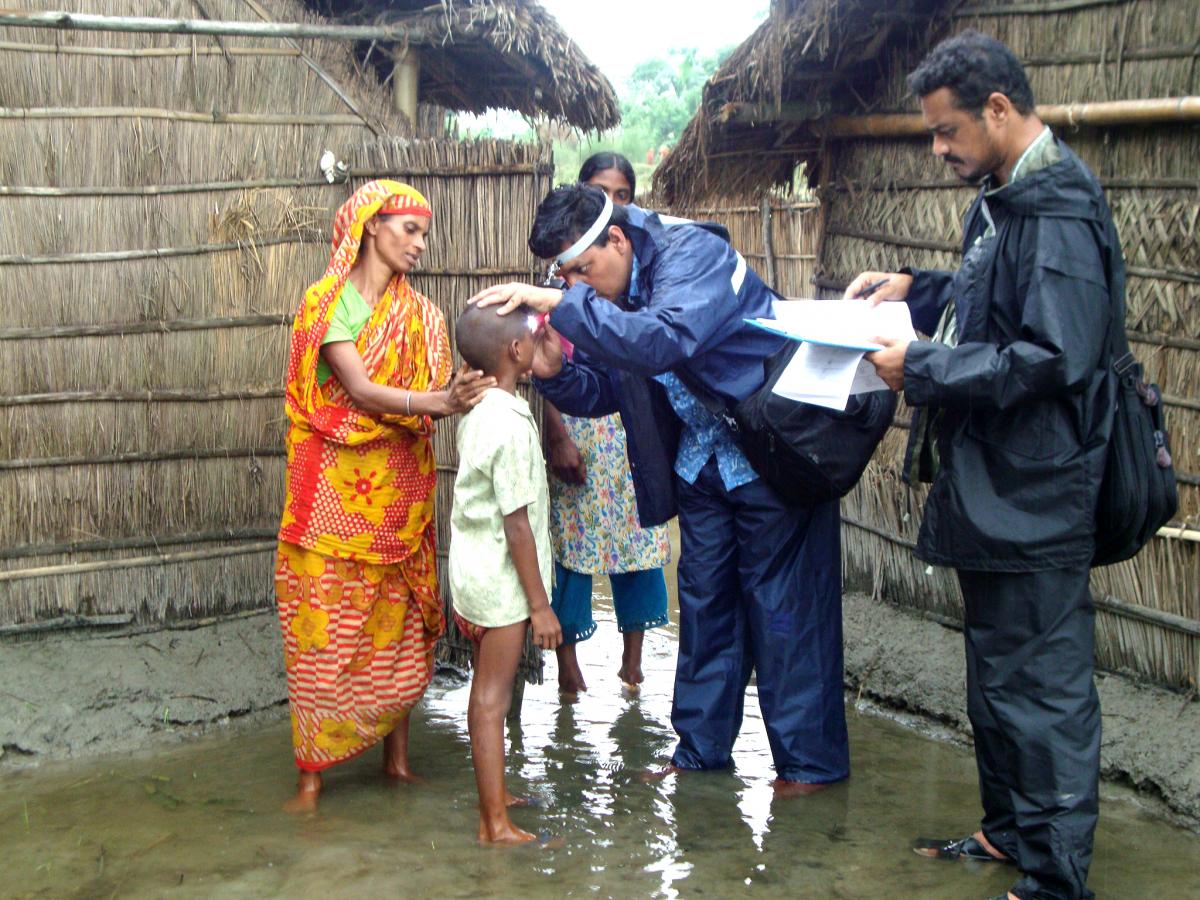 Winner in the Amateur Category: To achieve eye care service door to door by Duke from Deep Eye Care Foundation.
Runners-Up in Professional Category: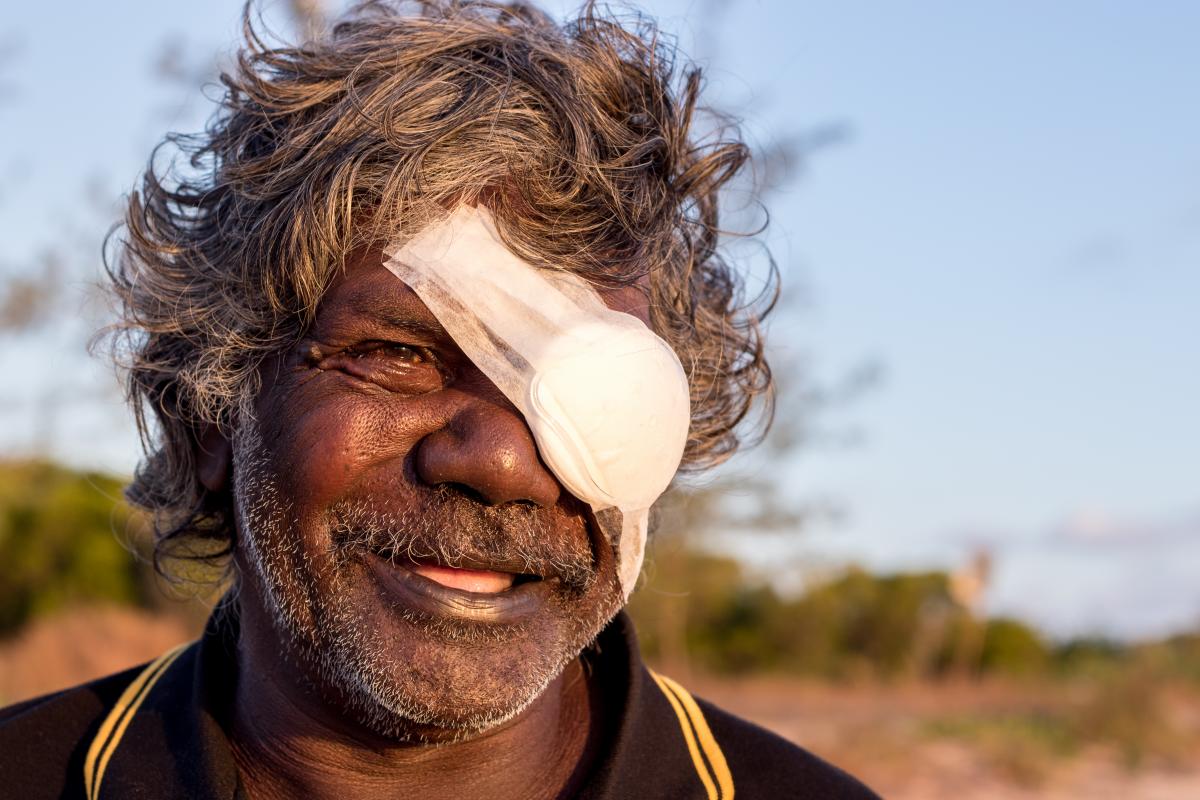 Indigenous artist Peter Datjin lives on Elcho Island, off the coast of Arnhem Land, Northern Territory. Peter had cataracts in both eyes. He is one of the leaders of his community. And now he is confident to work for his community again by Daniel Jesus Vignolli from the Fred Hollows Foundation.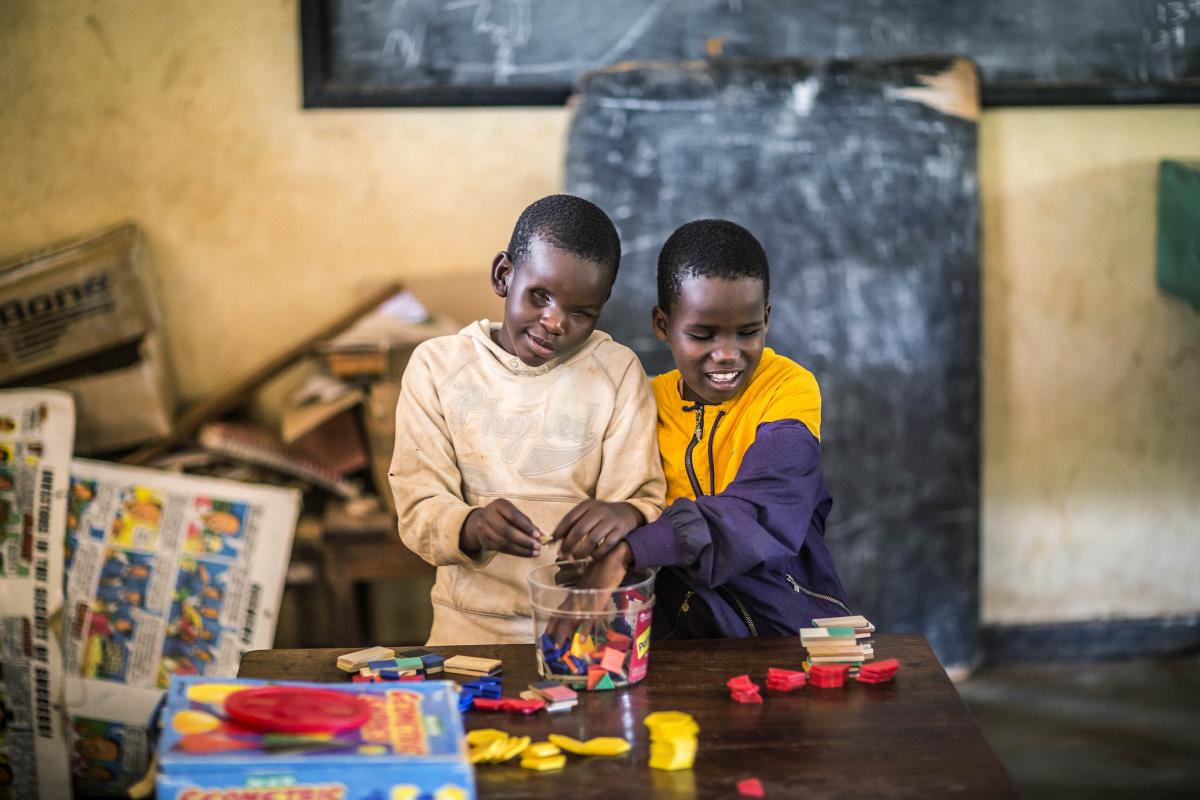 Susan enjoys the activities at the school's resource centre, which is set up to help children to develop their cognitive abilities using different materials and touch. The children are prepared for reading Braille by sorting different sized nuts into piles, and one of Susan's favourite exercises is identifying circles, squares and rectangles by Graeme Robertson from Sightsavers.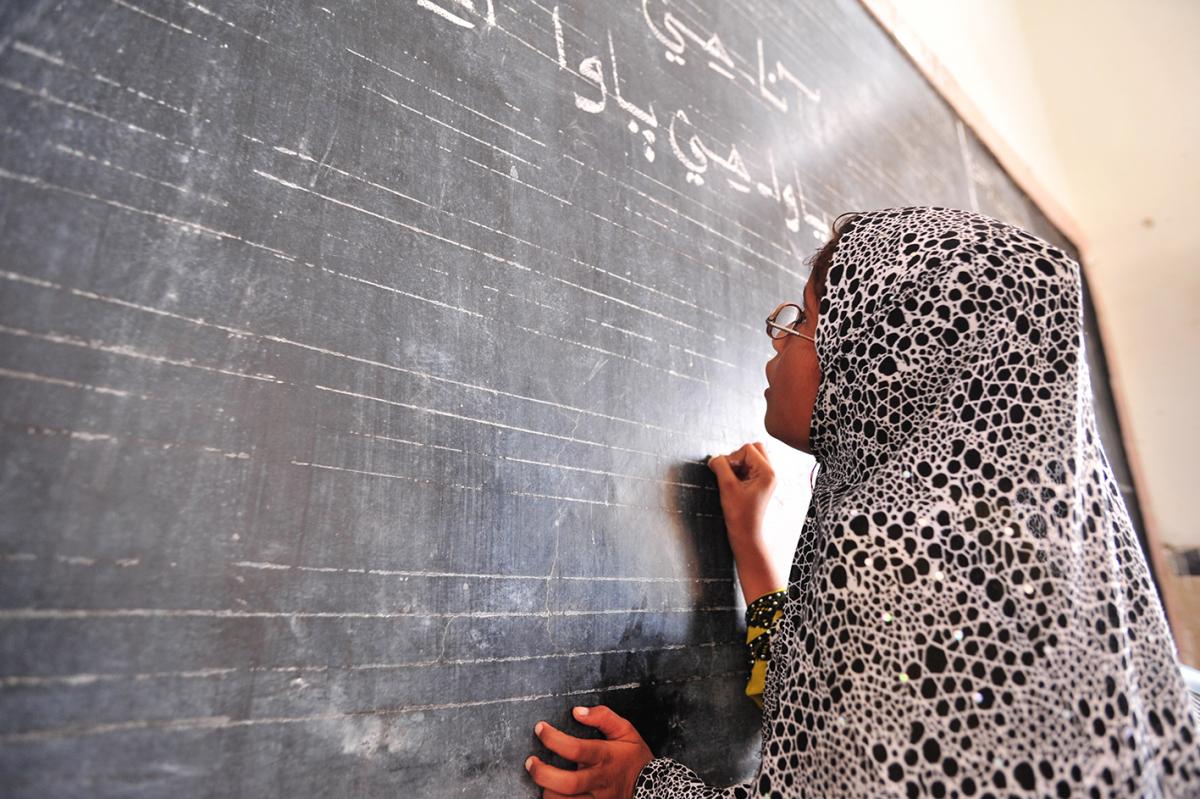 A picture is worth a thousand words! #ourchildren #50million by Courtenay Holden from Our Children's Vision.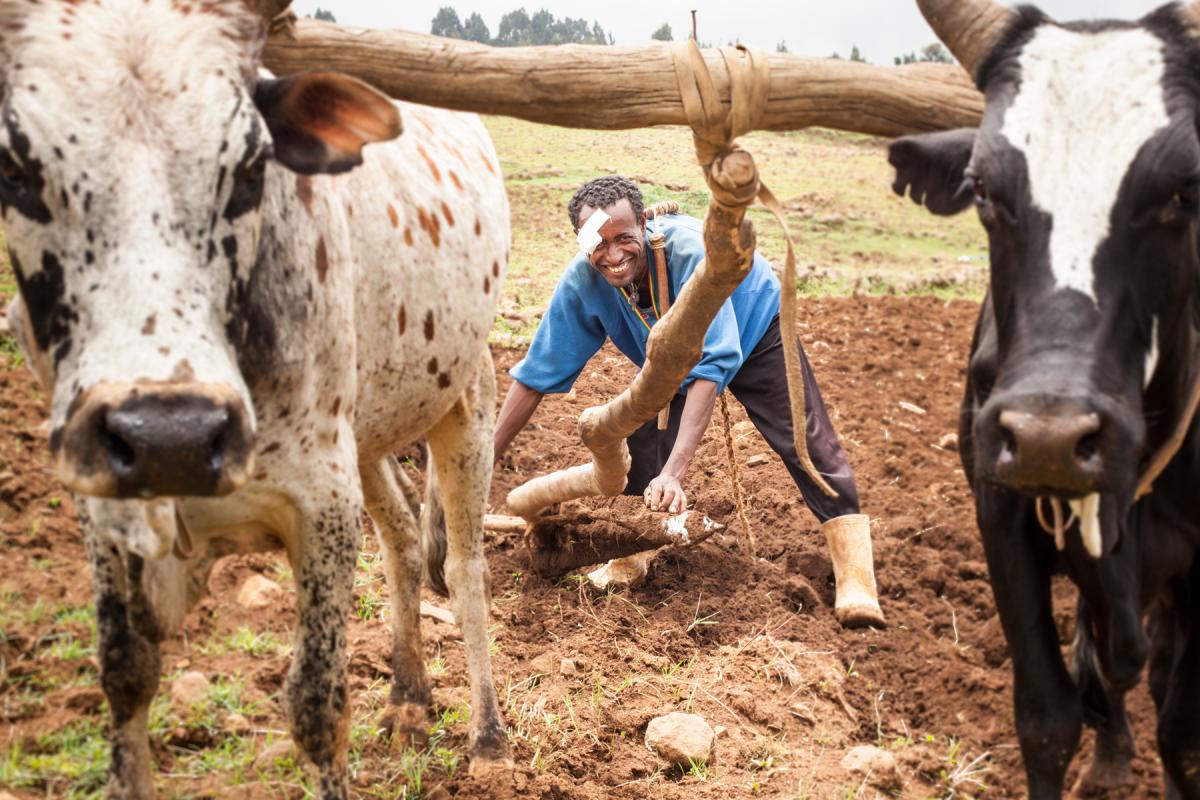 On the field again by Ulrich Eigner from Light for the World.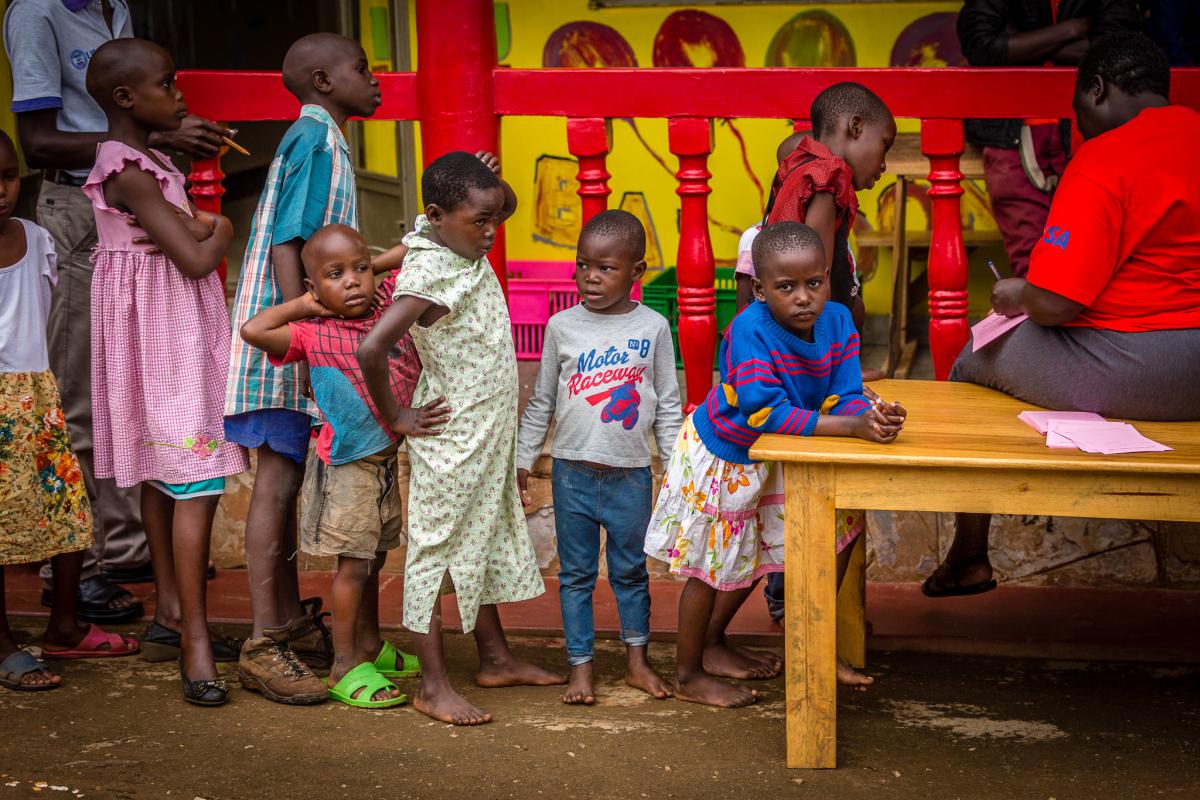 Waiting for their eye exam, Kampala orphanage by Terry Cooper.
Runners-Up in Amateur Category: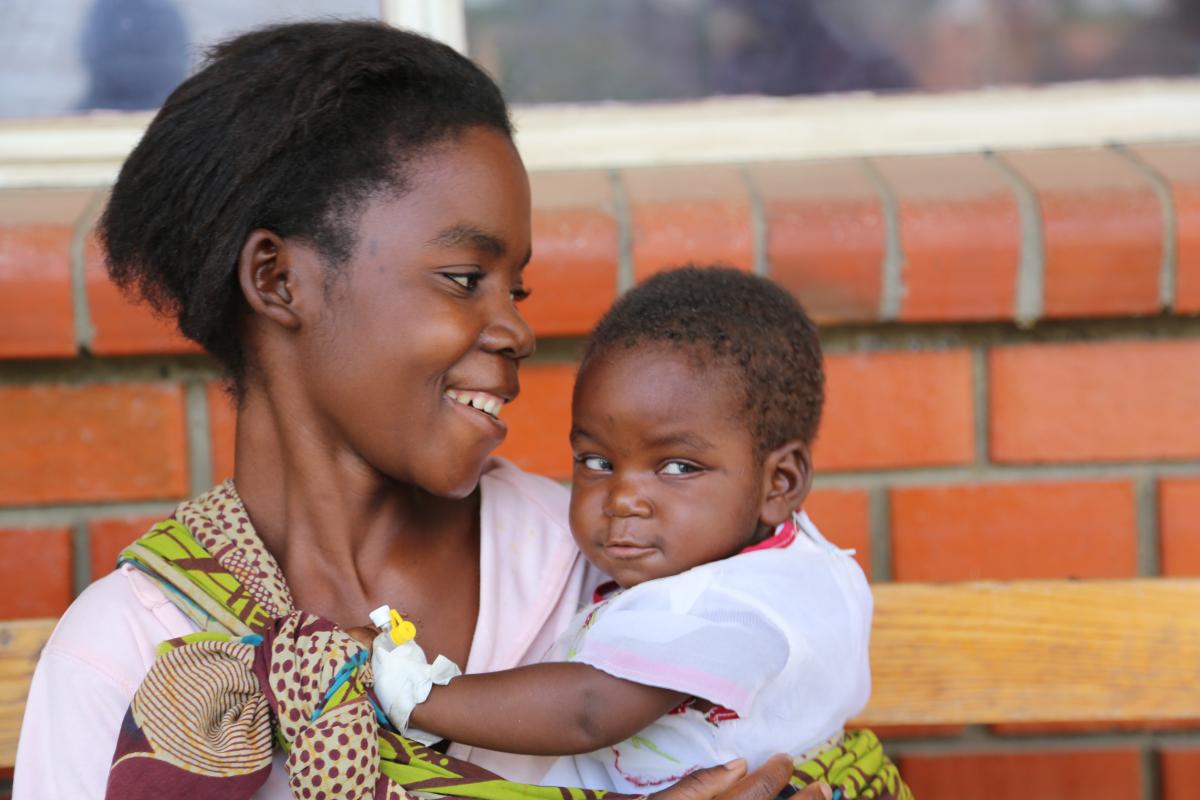 Rachael seeing the world and her mother's face for the first time after having cataract surgery by Helen White from Orbis Africa.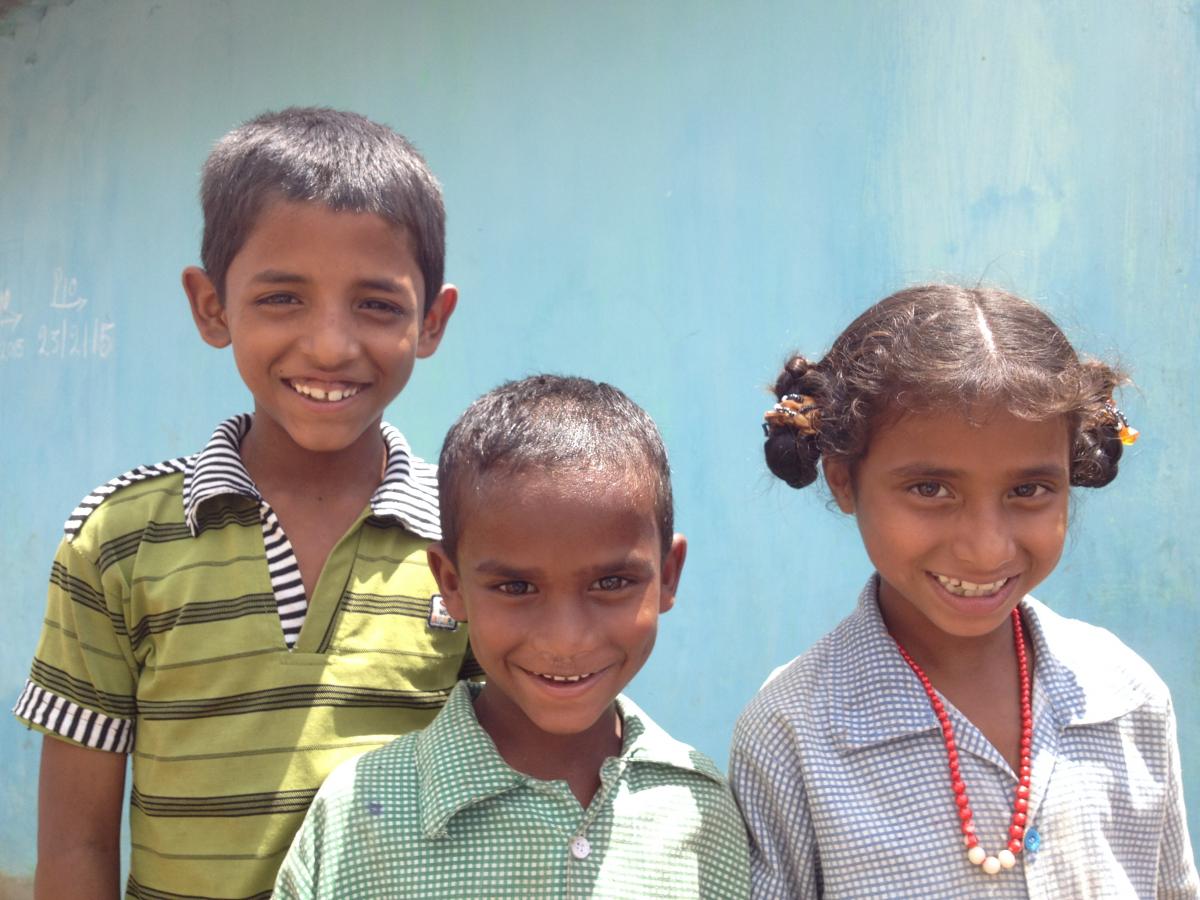 Bring smiles in the younger generations by Uday from LV Prasad Eye Institute.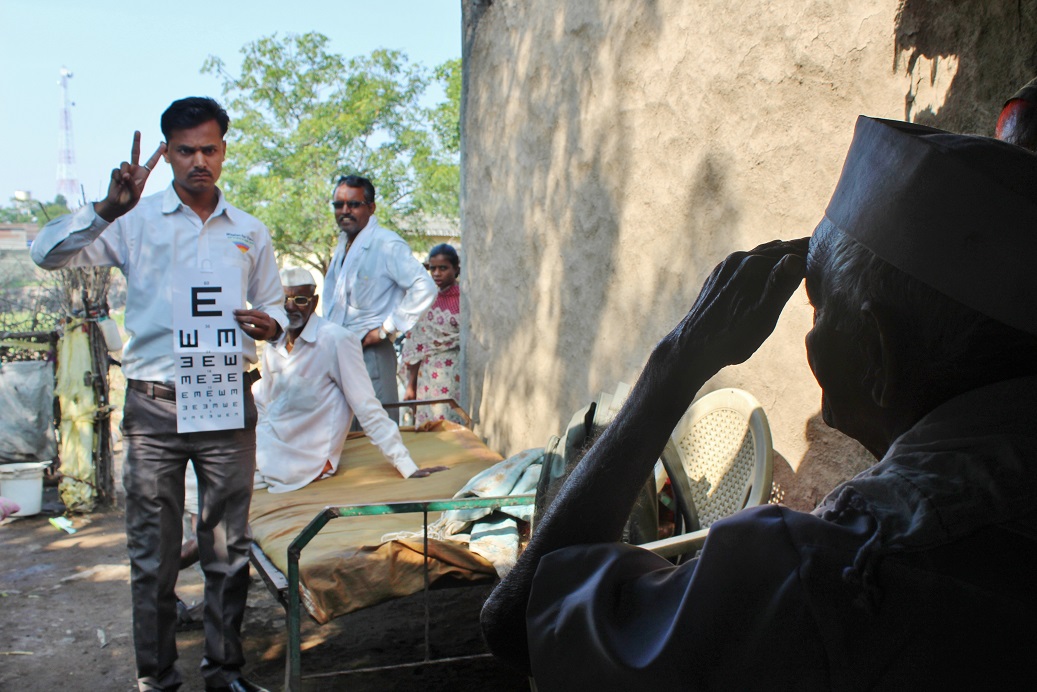 MFV Field staff conucting post surgery patient review survey by Noble Sebastian from Mission for Vision.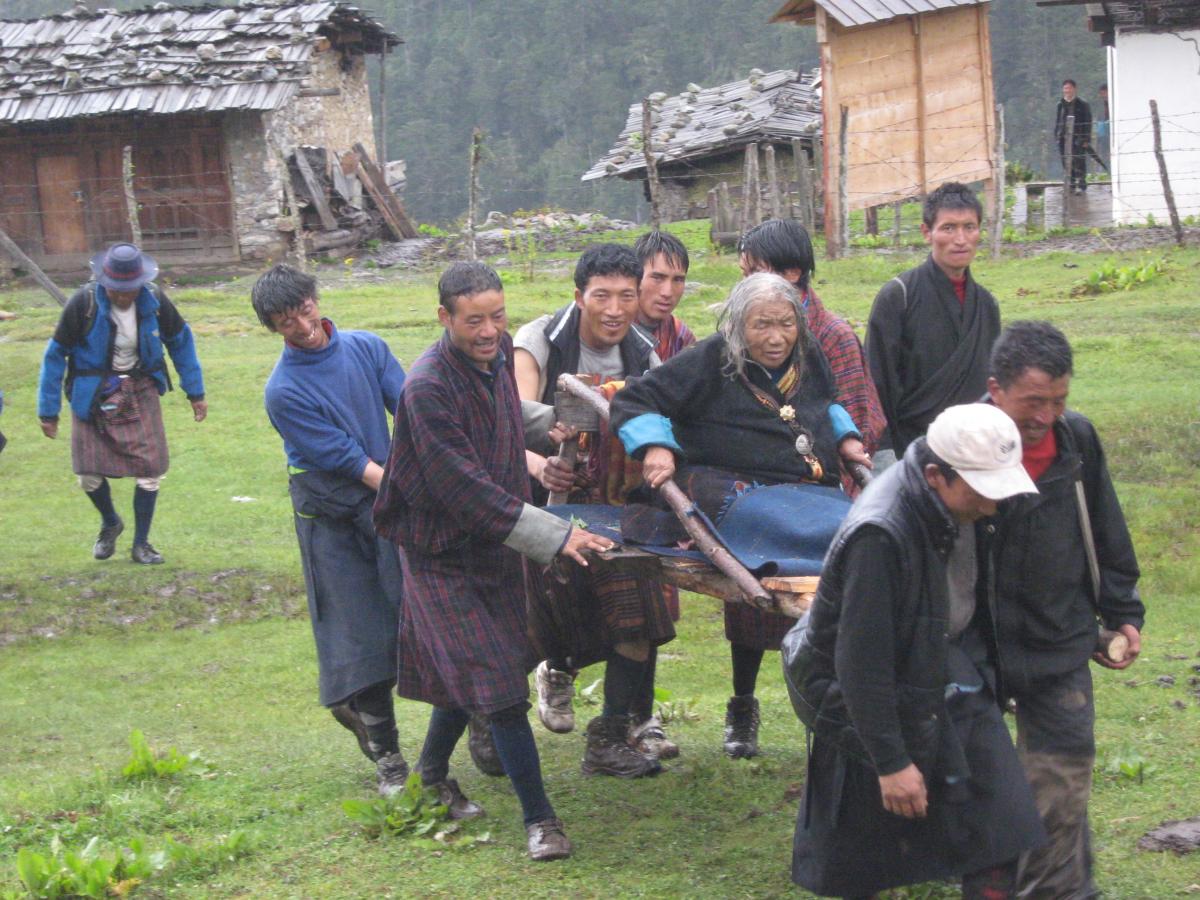 "Where there is a will, there is away" Nomadic Cataract patient being carried to camp center at 4500 Mtrs. above sea level by Tshering Phuntsho.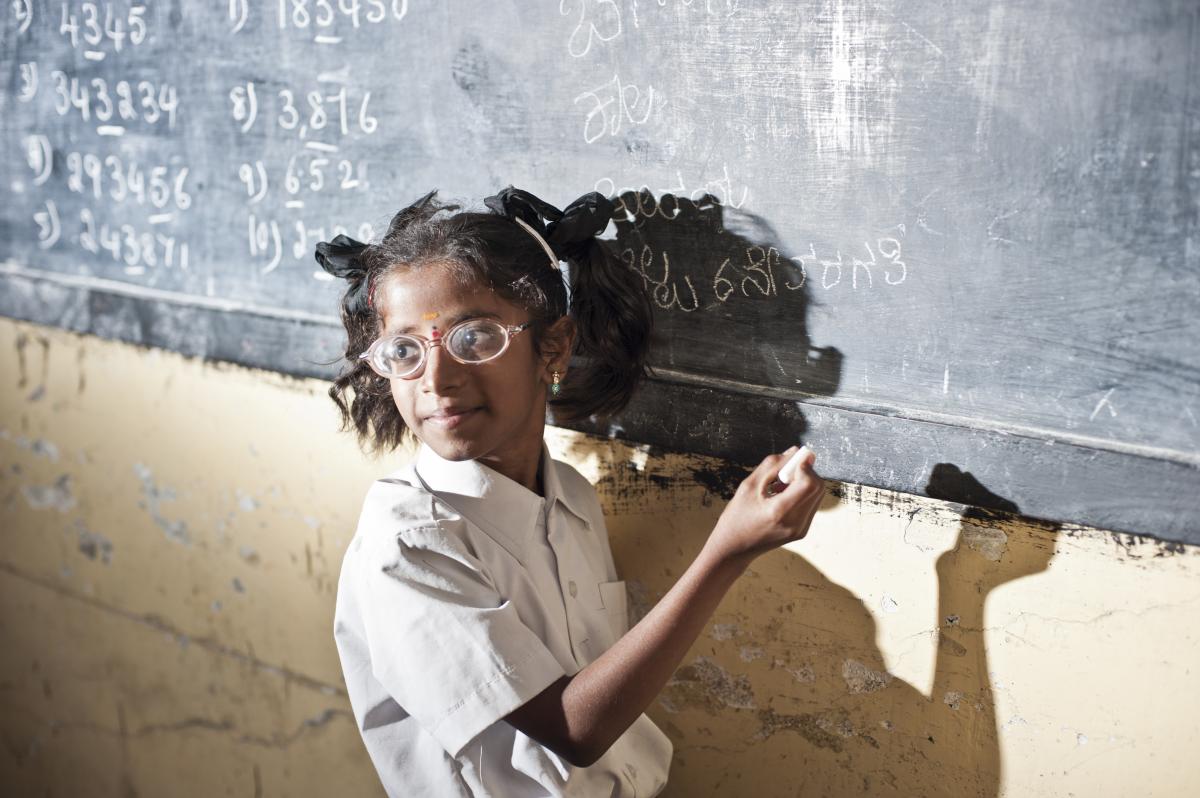 Gift of Vision by Bharath Balasubramaniam from Sankara Eye Foundation.