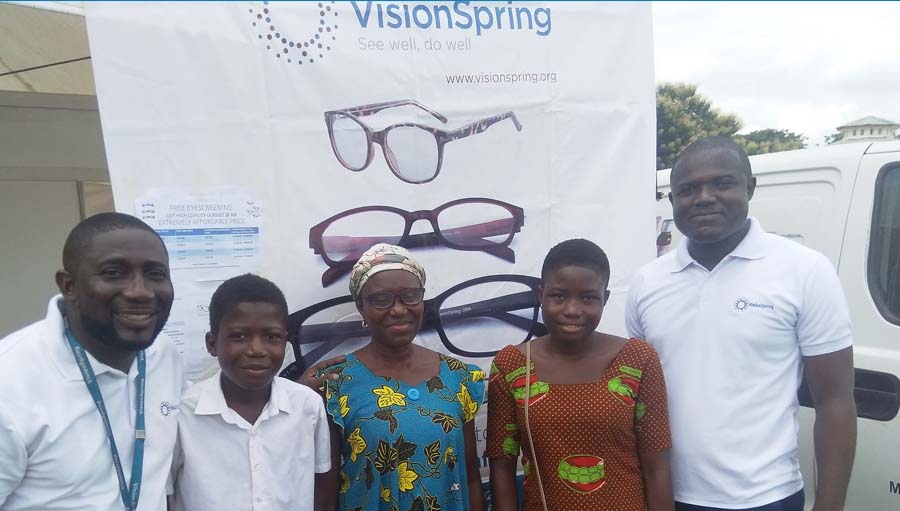 IAPB believes "that by working together we have far greater chances of achieving change than any one organisation can alone." To this end, IAPB actively seeks partnerships and collaboration with others as an effective means to achieve its vision.
Partnerships and collaboration are often spoken about as ways to achieve greater impact, but it isn't always easy to put these ideas into action. This is why we're proud of the progress being made in Ghana through the Ghana Eye Health Consortium, an exciting new collaboration of three eye care NGOs: Operation Eyesight Universal, Vision Aid Overseas and Vision for a Nation Foundation.
The three organisations have agreed to work together to support the Ghana Health Service (GHS) to overcome the barriers to improving eye health services. The consortium's approach is designed to encourage communities to take ownership and responsibility for their eye care needs. Through dialogue, capacity building and knowledge sharing, the organisations will work together under the direction of the GHS to develop a comprehensive and sustainable eye health programme. Phase 1 of the programme is currently being developed, and once success is demonstrated, the consortium will work with GHS to sustainably scale-up nationwide.
All partners have a successful track record delivering eye health in Africa. Vision for a Nation is experienced in primary eye care (PEC), Vision Aid Overseas in secondary eye care (SEC) and uncorrected refractive error, and Operation Eyesight Universal in delivery across PEC, SEC and tertiary eye care. With their combined expertise, these organizations will support the GHS to strengthen Ghana's eye health services and ensure they become integrated and sustainable components of the country's health system. This approach to sustainability is informed by lessons from all three agencies' work across Africa.
The consortium organisations, along with VisionSpring, a social enterprise that creates access to affordable eyeglasses, have established the Ghana Vision Hub, a shared workspace in Accra that will not only enable stronger collaboration and knowledge-sharing, but will also serve as a valuable opportunity to pool resources and find efficiencies. As a result, donors and partners will see the highest return on their investments of funding and time.
We look forward to sharing the consortium's work with you in future newsletters, so we can continue to learn and grow together as we work to eliminate avoidable blindness in Africa.
Emmanuel Kumah, Country Manager, Ghana, Operation Eyesight Universal; Anne Buglass, Director of Programmes, Vision Aid Overseas; Louise Storey, Head of Programmes, Vision for a Nation Foundation.
Photo credit: Madam Eyram getting her pair of VisionSpring glasses for the first time. Photo submitted by: Enoch Baffoe-Bonnie.