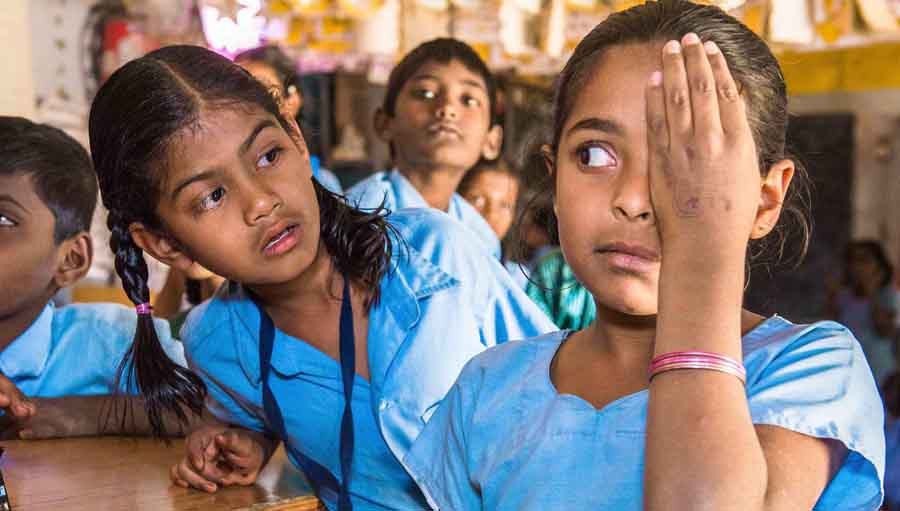 2019 is a big year for health. The forthcoming High-Level Meeting on Universal Health Coverage (UHC) will be a great opportunity for world leaders to ensure that steps towards accelerating health for all are genuinely taken. (Read Sightsavers' take on the Africa Health International Conference and the Africa Health Forum.)
Through the 2030 Agenda, countries have committed to progress towards achieving health for all through UHC. In other words, it is about mobilising resources to improve health coverage in three dimensions: expanding the range of services, enabling coverage to more people, and reducing costs for users. Strengthened health systems pave the way to UHC and build resilience through a lattice of building blocks that can absorb stress.
2019 is also an important year for eye health. It is the year that WHO's Global Action Plan will expire, and the sector presented with opportunities to take new approaches. The forthcoming World Report on Vision will be instrumental in this.
Here is my take on the momentum for eye health in UHC.
Eye health services need to be integrated in the wider system
The eye health sector knows well the fragility of vertical programming. It has traditionally been vulnerable to lack of investments and increasing its profile on health agendas has been challenging. Only if the sector takes the opportunity to integrate across different levels of care and building blocks can it become sustainable and resilient to change.
There are good arguments to include eye care in the UHC package
Eye health is a population issue of tremendous proportions – it is estimated that more than 2 billion people globally have poor vision and most do not have access to basic eye care services, such as glasses and cataract surgery. Growing and ageing populations will require preparedness of systems to meet future need.
Importantly, investing in eye care will also help advancing towards other sustainable development goals, by improving opportunities to attend education, be productive in the workplace, and stay independent for longer.
The forthcoming UHC menu intends to enable countries to make informed decisions on how to prioritise services. Eye health may not qualify to the first version of the package considering more vital health needs (i.e. maternal and child health) and burden of more serious conditions. However, there are good reasons to include eye care in the UHC package once good coverage for higher-priority services has been reached.
Eye care data are good indicators for systems performance
Some eye health problems are nearly universal. For example, cataracts become very common with age, in all countries. Data on eye care services, such as Cataract Surgical Coverage (CSC) are good indicators of universal coverage in people of older age. Effective CSC has been suggested as one of few indicators that can be used to assess quality of primary services. Disaggregated by sex, income, rural/urban, and age, eye health data can give a good understanding of equity of service provision, so that no one is left behind.
Photo Credit: By Gitika Saksena for Mission for Vision