The WHO Regional Office for the Eastern Mediterranean, in collaboration with the International Agency for the Prevention of Blindness – Eastern Mediterranean Region (IAPB-EMR), IMPACT-EMR and Prevention of Blindness Union (PBU) organized a regional workshop on WHO Global Action Plan 2014-2019 'Towards Universal Eye Health' and Child Eye Health, from 18 to 20 March 2014 in Cairo, Egypt. The objective of the workshop was to guide Member States on developing and implementing national plans of avoidable blindness 2014-2019 in line with the WHO Global Action Plan.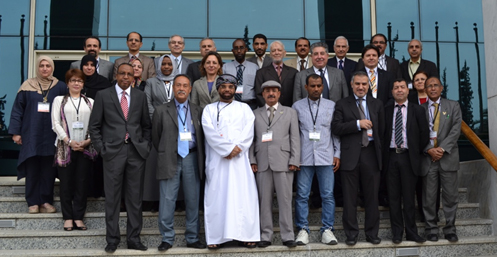 The workshop was attended by 31 participants including representatives from Member States, technical experts, IAPB-EMR CO-Chairs, WHO Geneva, WHO EMRO and representatives of nongovernmental organizations.
The workshop had a format of plenary presentations, group work and discussions. There was guidance and discussions on the development of the National plans and also learnings from countries who have developed the plans earlier this year.
The workshop recommended development of national eye health action plansby all countries in EMR by December 2014 based on a health systems framework to achieve universal eye health in line with the WHA resolution 66.4 "Towards universal eye health: a global action plan 2014-2019" – this should incorporate a component on child eye health. Such plans should take all stake holders on board.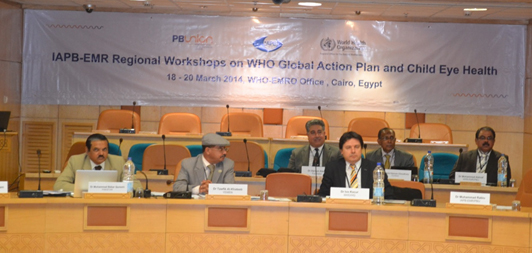 The Workshop was closed by Dr Ala Alwan, Regional Director WHO EMRO, who expressed his deep appreciation to His Royal Highness Prince Abdulaziz bin Ahmed bin Abdul Aziz Al Saud, Chairman IMPACT-EMR and PBU and all the donors for their continuous support for eye care in the Eastern Mediterranean Region.