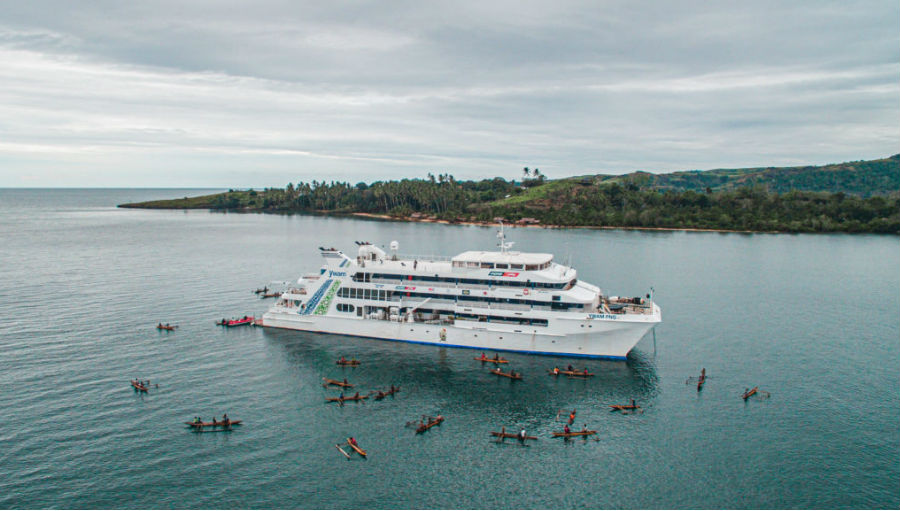 YWAM Medical Ships – Australia & PNG (YWAM MS) aims to care, connect, serve, and build with individuals and communities within PNG by working in partnership with rural health workers, especially at the district level, to build healthy villages in coastal and inland communities across the Southern Region and Morobe. YWAM MS not only provides medical services, but also training and upskilling for local health workers, individuals within the village, and marine cadets.
On 18 March 2020, in response to the global coronavirus pandemic declared by the WHO, and in consideration of advisories from key advisors, YWAM MS made the difficult decision to temporarily suspend the MV YWAM PNG 's 2020 outreach schedule until further notice.
This decision was weighed against many factors, and ultimately the risks were evaluated as significant enough to warrant the temporary suspension of ship outreaches.
Although this certainly is not the best-case scenario, YWAM MS is utilising this unique time to strengthen its existing education, training, and professional development opportunities and material across all fields of service delivery. YWAM MS and YWAM Medical Ships
Training (Australian Registered Training Organisation) are expanding their educational opportunities through field-led, online, virtual conferencing, cohorts, and classrooms for non-formalised and formalised training. The effective development of contextualised and culturally relevant training is essential for creating healthy communities and a healthy nation, which has been the basis for its collaborations with University of PNG, University of Goroka, Divine Word University, and cadets from the PNG Maritime College and Consort Express Lines.
Also of note, YWAM MS is utilising this period of time to undergo an internal evaluation of the ophthalmology element of its work (programme emphasis on reversible blindness due to cataract). This evaluation includes a dual project special emphasis on models of economic impact and their relevance to the PNG context and addressing gender disequity and in burden of cataract blindness and surgical access.
In light of the above, and in line with YWAM MS' desire for increased activities and effective engagement, YWAM MS will continue to monitor and assess the impact of COVID-19 and adjust accordingly.