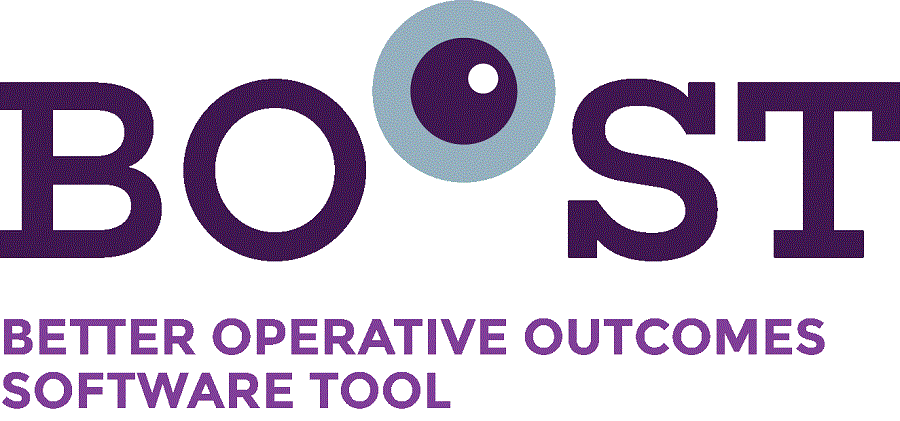 A global consortium of leading eye health organisations have launched a new app to help improve cataract surgical outcomes, especially for people in low resource settings.
BOOST (Better Operative Outcomes Software Tool), a simple, free and easy-to-use app to help surgeons monitor and improve cataract surgical outcomes was launched at the World Ophthalmology Congress in Barcelona.
Un-operated cataract is the world's leading cause of blindness: 35% of people who are blind worldwide suffer as a result of cataracts. A cataract clouds the normally clear lens of the eye and is often associated with ageing, but can also be triggered by other factors.
The good news is that cataract blindness can be effectively treated with surgery. Good surgical outcomes for patients depend on hospitals having the right equipment, well-trained surgeons, and strong quality assurance practices.
However, many patients in low-resource settings do not return for follow up care because of lack of transport and other costs. Surgeons and facilities need a simple tool to measure, benchmark and improve their results, even where few patients return.
Cataract BOOST has been developed to address issues of measuring quality and recording cataract surgical information in a single, accessible place. BOOST was developed following a study published in Lancet Global Health including 40 hospitals in 12 low and middle-income countries, which demonstrated that measuring vision immediately after surgery is a valid indicator for quality.
BOOST guides users through simple steps to capture data the day after surgery, analyse their results and compare their performance against other users around the world. All data is anonymous and users can opt out of sharing their data at any time. BOOST also automatically suggests tailored strategies to help further improve quality.
BOOST is free and available in seven different languages: English, French, Spanish, Russian, Chinese, Vietnamese and Bahasa Indonesia. The app can be downloaded at the Googly Play Store by searching for BOOST Cataract.
The BOOST project was made possible by Standard Chartered Bank's Seeing is Believing initiative and was a collaboration between The Fred Hollows Foundation, Sightsavers, International Agency for the Prevention of Blindness, Orbis International, Aravind Eye Hospitals and the International Council of Ophthalmology.
Professor Nathan Congdon, BOOST Project Director, Ulverscroft Professor of Global Eye Health at Queens University Belfast and Director of Research at Orbis International: "BOOST was developed to address a straightforward but critical need to monitor and assess the outcomes of cataract surgery. Traditionally, surgeons measure outcomes 6-8 weeks after surgery – but if patients don't return for follow-up care, surgeons cannot assess, much less improve, their own surgical results.
BOOST solves this challenge by assessing results immediately after surgery and offering specific advice to improve outcomes. BOOST not only helps individual practitioners, it also provides a platform for governments, NGOs, hospitals and training institutes to monitor cataract surgical outcomes in a simple manner. BOOST supports and fosters continuous professional development among cataract surgeons globally."
Ian Wishart, CEO, The Fred Hollows Foundation, said: "Effective tools to measure the outcomes of cataract surgery are crucial to improving quality – we simply cannot improve what we don't measure. Quality of surgery and resulting patient satisfaction are fundamental elements to a sustainable cataract service. There is great potential for BOOST to be integrated into routine care and guidance, particularly for trainees and new surgeons. By equipping surgeons and hospitals with the right tools, we can establish and support a practice of continuous quality improvement across the eye care sector."
Find out more about the BOOST project and download the app today at https://boostcataract.org
The project team is now interested in volunteers to participate in a research study to demonstrate whether using BOOST improves quality. The findings will be used to strengthen BOOST and improve uptake. Contact BOOST@HOLLOWS.ORG for more information.
Please see below for a short introductory video on BOOST:
Author Contact:

Elise Moo,
Global Research Coordinator,
The Fred Hollows Foundation
emoo@hollows.org