The Kolkata Urban Comprehensive Eye Care Project (KUCECP) is a flagship programme of Sightsavers and is supported by Standard Chartered Bank's Seeing is Believing initiative. This project was designed to address comprehensive eye health for the marginalised communities of urban Kolkata and has targeted 1.49 million, especially women and children. Delivering eye health to communities within these areas is a phenomenal task and requires innovative approaches. In order to do this, Sightsavers has developed partnerships with a network of local NGOs and clubs to bring eye health services to the communities through Vision Centres.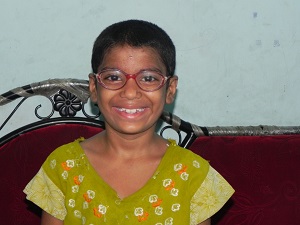 Sightsavers worked with partners to expand its reach and pooled resources with a number of other local NGOs to increase the availability of eye health services in Kolkata. Partners initiated contact with the NGO team, shared the project's objectives and selected like-minded organisations to work with. Sightsavers initiated meetings with NGO leaders to help them understand the programme, establish clear deliverables and strengthen the partnership.
As a result of Sightsavers' developing these relationships, the majority of Vision Centres were set up within these NGOs and clubs (nearly 80%). This reduced the rental cost and also developed community buy-in to the initiative; the community were already used to using these NGOs' and clubs' services, could now identify a place where they can also go for eye health checkups and referrals.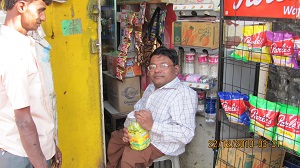 During the early stages of the project, the Vision Centres were open for less time during the week and the NGOs were able to carry on with their other activities. As the project developed, the demand for services grew. As a result, eye health expanded to more days each week. NGOs initially were opposed to this who thought that eye health would take precedence over other activities and the organisations would lose their identity.
We made an effort to sit and discuss these concerns, including their role in eye health service delivery and how the community benefitted from the services offered by their organisations. NGOs slowly realised the extent of this community benefit and how appreciative the community was of the NGOs. As more people come through the door of each Vision Centre, the majority of Vision Centres are turning a profit, helping to sustain operations once the project has ended.
Amy Clark