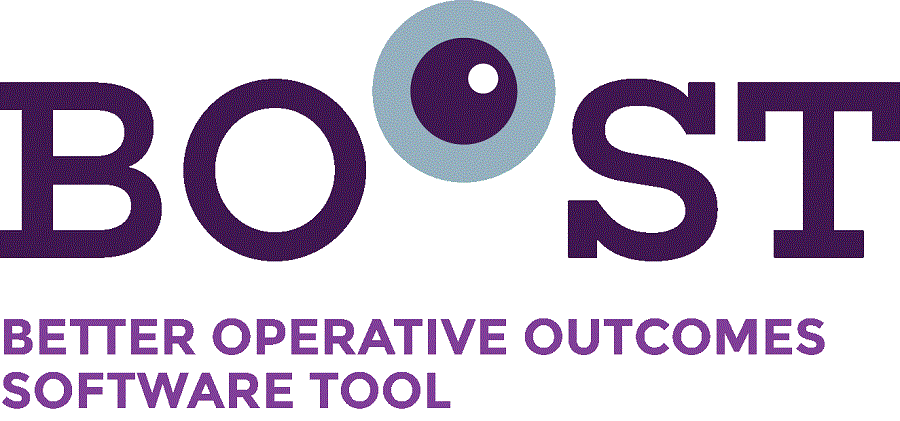 Cataract BOOST (Better Operative Outcomes Software Tool) is a simple, free and easy-to-use app to help surgeons monitor and improve cataract surgical outcomes.
BOOST enables surgeons to record results the day after cataract surgery, then analyse and benchmark their performance against other users around the world. It also suggests strategies to improve surgical quality where results are poor. BOOST is based on the PRECOG study at 40 hospitals in 12 low and middle-income countries, showing that measuring vision immediately after surgery is a valid indicator of the quality of cataract surgical outcomes.
The Cataract BOOST study aims to demonstrate whether using the BOOST app can improve cataract surgical outcomes, be effectively integrated into routine surgical care, and enhance surgeon performance. Assessment tools are vital for training to build surgical capacity, and BOOST offers a simple, evidence-based solution to improve quality.
The research team are currently recruiting participants who meet the following criteria:
a. Qualified or trainee surgeons performing cataract surgery at hospitals or cataract surgical centres, who have completed at least 100 surgeries in their career.
b. Will continue to practice consistently at the same centre over the next 12 months.
c. Operating at a centre that performs more than 6 cataract surgeries per week, on average.
Participants must download, register an account and be able to access the free BOOST app on an Android Smartphone, laptop or desktop computer via https://boostcataract.org.
By stepping the users through the process of collecting uncorrected visual acuity immediately after surgery on 60 consecutive patients, BOOST allows surgeons and hospital administrators to rapidly assess surgical quality. The app automatically calculates for what percentage of surgeries the post-surgical visual acuity is better than the minimum WHO standards, and provides simple comparison with performance of other users. Assessment tools like BOOST are vital for training to build surgical capacity
Duration
The study will take place from 1 Jan 2019 to 30 Jun 2019. Participants must record surgical outcome data from a minimum of 140 surgeries during this period. Participants may elect to record additional data, however only data from up to 140 surgeries as per the project phases will be used for analysis.
Your contribution will support greater Participation is entirely voluntary, and participants may withdraw from the study at any time. For more information or to participate, contact BOOST@hollows.org or visit boostcataract.org
All data will be treated securely and participants can choose to register anonymously. All users will have access to their results via BOOST throughout the study.
The BOOST project was made possible by Seeing is Believing, Standard Chartered Bank's global initiative to tackle avoidable blindness and visual impairment. BOOST was a collaboration between The Fred Hollows Foundation, Sightsavers, the International Agency for the Prevention of Blindness, Orbis International, Aravind Eye Care Systems and the International Council of Ophthalmology.
Ethics approval ref. 18/48v2, 26 Oct 2018, Queens University Belfast.