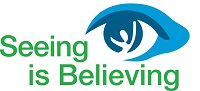 Season's Greetings!
Once again, a huge thank you to everyone submitting contributions to the newsletter, it is great to use this newsletter as an opportunity to share the key learnings from your projects, so we can benefit from sharing best practice.
The 3 themes of this newsletter are:
· Gender
· Awareness Raising/Increasing uptake of services
· Advocacy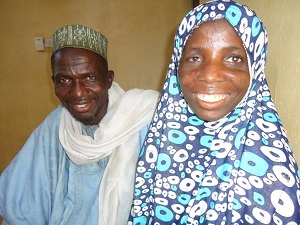 Thanks to everyone who contributed articles for the 3 topics for this newsletter – 32 articles in all, which is fantastic & really demonstrates the wealth of knowledge & experience that we have across SiB projects & partners.
We have 2 guest authors this edition. Sally Crook has also written a piece on gender entitled 'Gender, demographics and eye care', which reflects on why we need to ensure our projects meet the needs of both women & men – and how we can think about achieving this. And Zoe Gray, IAPB's Advocacy Manager has written us an 'Introduction to advocacy on eye health', so if you are doing advocacy in your projects, do take a look as it contains some very useful tips.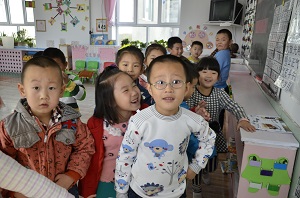 For those interested in the SiB portfolio of projects, there is a project overview section of the newsletter, including an interactive map, giving information on project approach, location, NGO partner & Institution – for both Phase 4 & Phase 5 projects, as well as a top level update on how we are progressing against spend & output targets.
We now have 13 Phase 4 SiB projects who have successfully completed (out of a total of 22 Phase 4 projects), 3 of these: BHVI Sri Lanka, CBM Peru/Brazil & Sightsavers Sri Lanka have provided a summary of their final evaluation, complete with their key learning points from their projects. Additionally, we have some SiB funded research to share! BHVI Nigeria have completed a KAP study & PBU Jordan a patient satisfaction survey, so some interesting learning there.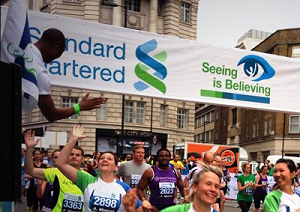 On the other side of the scale, we now have 22 Phase 5 projects up and running, with a further 5 to start in 2015. A number of these give us a general update of their project activities. There is also a general update from the bank on 3 of the innovation fund projects.
As projects implementation really gets going, there are more & more opportunities for Standard Chartered Bank volunteering opportunities, so we have also included a section on some of the most successful volunteering experiences from the volunteers' perspective.
Excitingly, we have just announced the New Tranche 3 countries, so do take a look at the details on the IAPB website:
http://www.iapb.org/news/seeing-believing-announces-funding-13-countries
This time, we have included photos of the authors of articles and their contact details, so if you do read an article & would like to know more about a particular project, please do contact people directly.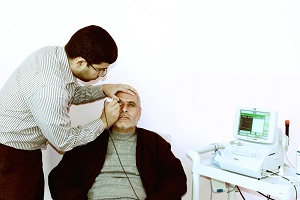 Our aim is for the SiB newsletter to be useful at all levels, in-country project officers, implementing partners, Standard Chartered in-country staff & NGO HQ staff, so please do forward to your colleagues & let me know if any colleagues would like to be added to our subscription list. We have now come to the end of the newsletter themes which were selected by SiB partners way back in 2012, so I will be in touch in the New Year to ask you all what new areas you would like the newsletter to cover in 2015.
And finally….Thank you to all our SiB logo competition winners! We have had some wonderful & innovative examples of how to use the SiB logo, which I have saved on our website, do give them a quick look if you are thinking of developing IEC materials or using branding in the future. So a big thank you to our winners: BHVI Sri Lanka, FHF Vietnam, OEU Ghana, Orbis CHEER, Orbis Shanghai and Sightsavers Uganda – SiB memory sticks are on their way to you!
Happy New Year!

Susan Evans
SiB Project Officer, IAPB