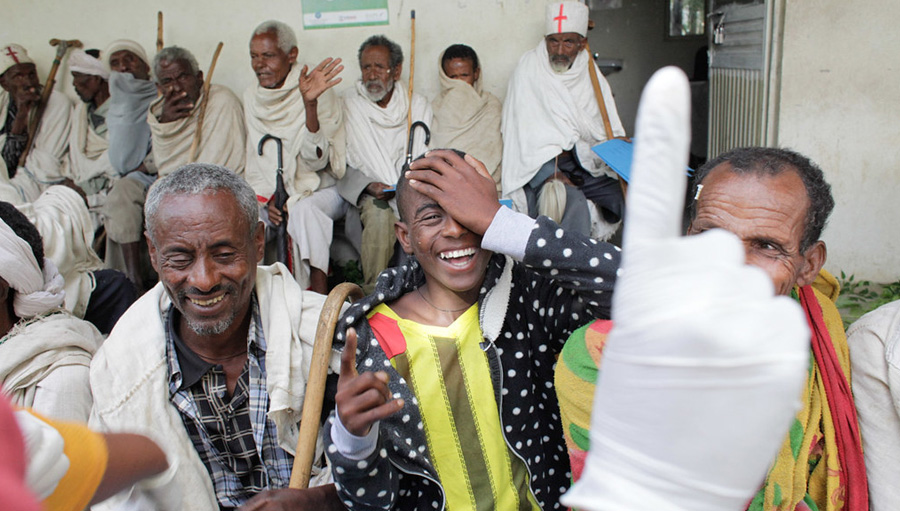 Universal Health Coverage (UHC) reflects a paradigm shift towards governments taking responsibility for ensuring all people have access to quality health care without suffering financial hardship. It is based on recognition of the right to health for all people. It acknowledges the need for strengthened health systems. As a key organ of the body, there is no universal health coverage without eye health.
IAPB believes that advancing on eye health within Universal Health Coverage and strengthened health systems is essential to promote scale-up and better reach those most in need. This means ensuring that eye health is incorporated in schemes to progress on UHC including pre-pooled social health insurance schemes.
As health systems are increasingly financed from domestic sources, and as insurance schemes are developed and availability of services increases, this is an opportunity not to be missed.
IAPB is championing the adoption of a World Health Assembly (WHA) Resolution on vision at the 73rd WHA in May 2020. The resolution will draw political attention to the Report necessitating action by Member States.
Countries such as Philippines, Rwanda and Vietnam include different eye health treatments within their insurance and as such should be applauded. But these systems are not without their challenges. It is important to advocate for pro-poor delivery and strengthening of health systems to increase coverage.

News Articles about UHC
The theme of this year's World Health Day is universal health coverage (UHC). Browse more articles related to UHC.

UHC and Eye Care
The UN High Level Meeting on UHC in September being the first meeting at this level, provides a new opportunity for eye health.
Photo credits: Top Main – Ulrich Eigner for #VisionFirst Photo competition, Bottom Left – Mission for Vision,
Bottom Right- Jenna Montgomery, International Relief Teams
Featured Advocacy Articles