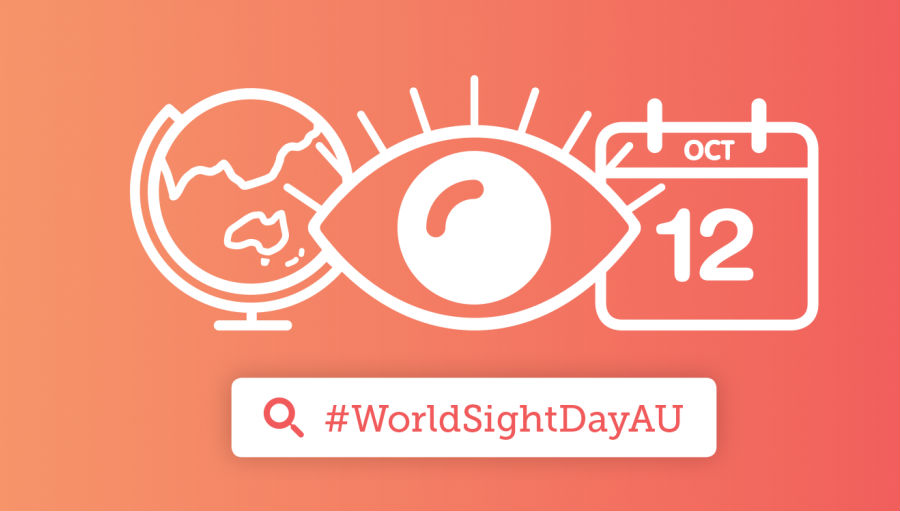 This World Sight Day, Vision 2020 Australia is asking Australians to think about their eye health and look after their sight.
CEO of Vision 2020 Australia, Carla Northam says "This year's World Sight Day provides us with a fantastic opportunity to showcase how we are making vision count in Australia and across the world."
From 9am on World Sight Day,  Australian and International experts and researchers will be sharing information about eye health and vision care on the Vision 2020 Australia Facebook page.
"We'll be hosting a series of short videos with these experts and we'll be promoting the fantastic contributions of Vision 2020 Australia's members via Twitter using the #WorldSightDayAU hashtag," says Ms Northam.
During the day topics will cover prevention and early intervention, independence and the full participation in society of people who are blind or visually impaired, Aboriginal and Torres Strait Islander eye health and the work of Australian organisations in global eye health and vision care.
Jess Gallagher, Vision 2020 Australia board director and Paralympian, said 90 per cent of vision loss and blindness is preventable or treatable, if diagnosed early. Regular eye examinations are the only way to ensure early detection and treatment for many eye conditions, preventing avoidable blindness and vision loss.
"A simple first step is to pick up the phone or get online and book an eye test, this might be your first time ever. And if your last eye test was more than two years ago, now is the time to book another one," says Ms Gallagher.
Organisations taking part in Vision 2020 Australia's interview line-up for the#WorldSightDayAU online event include Blind Citizens Australia, CBM Australia, Centre for Eye Research Australia (CERA), Guide Dogs Victoria, Optometry Australia, The Royal Australian and New Zealand College of Ophthalmologists (RANZCO), Victorian Aboriginal Community Controlled Health Organisation (VACCHO), Vision Australia and World Blind Union.
'The #WorldSightDayAU event is a great way to find out more about eye health in Australia. The full programme is available at worldsightday.org.au. "Whether you work in the eye health space or simply want to learn more about your sight and what you can do to look after it, look out for the hashtag and keep an eye on our Facebook page during the day," says Ms Gallagher.
To find out more about #WorldSightDayAU and how to get involved visit www.worldsightday.org.au