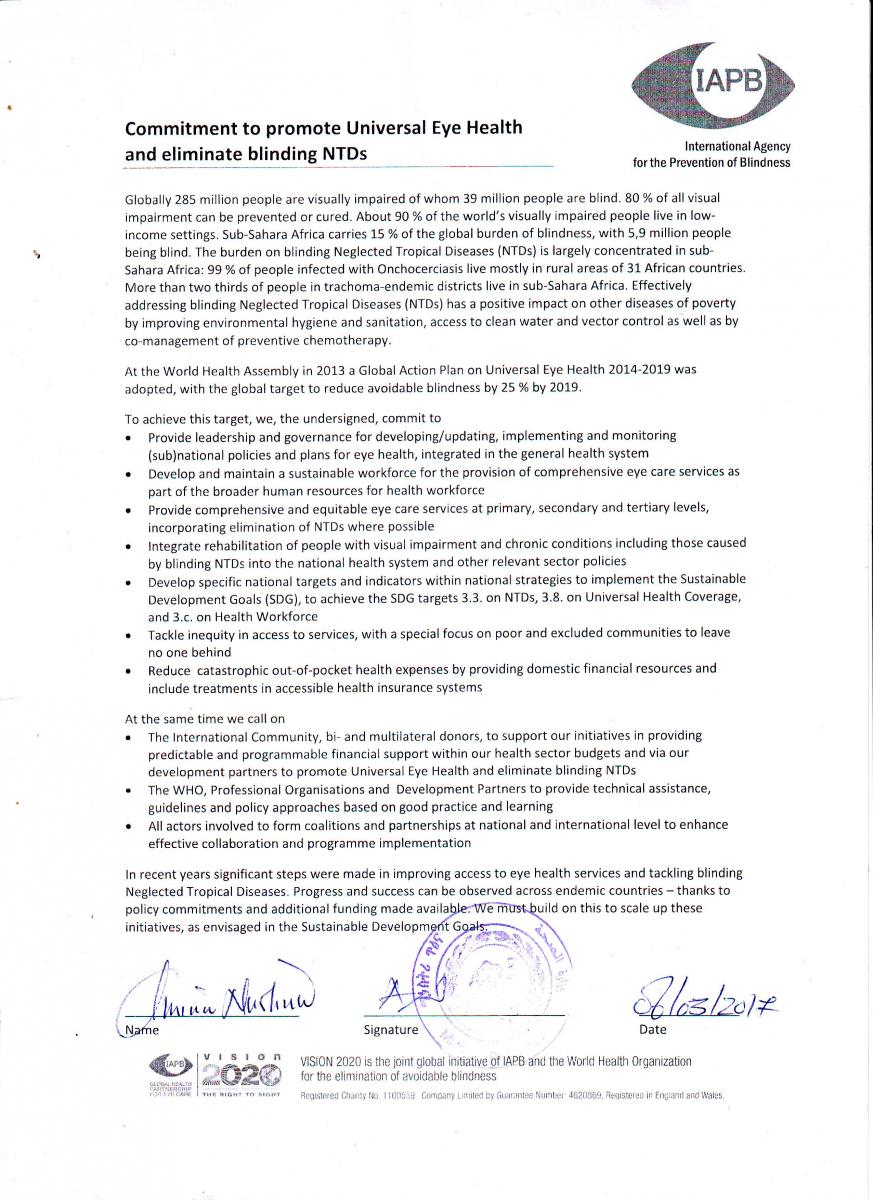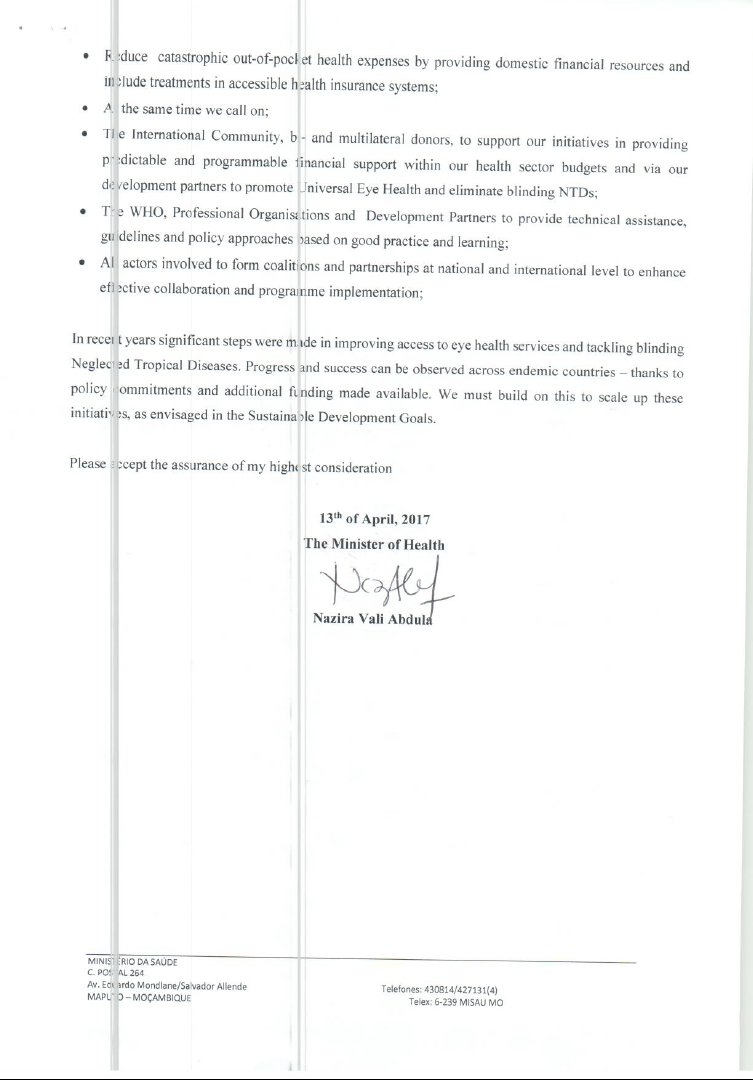 Eritrea and Mozambique have signed the Commitment to promote Universal Eye Health and eliminate blinding Neglected Tropical Diseases (NTDs).
They follow Liberia, Zambia, Burkina Faso, Sierra Leone, Ethiopia, Kenya and South Sudan that signed the committment that was launched at the Celebration ceremony of the IAPB 10th General Assembly.
This Commitment, which also calls on support from development partners, intends to send a strong sign from the Africa Region towards progressing further on the elimination of avoidable visual impairment, addressing emerging challenges such as Myopia and Diabetic Retinopathy, and eliminating blinding NTDs.