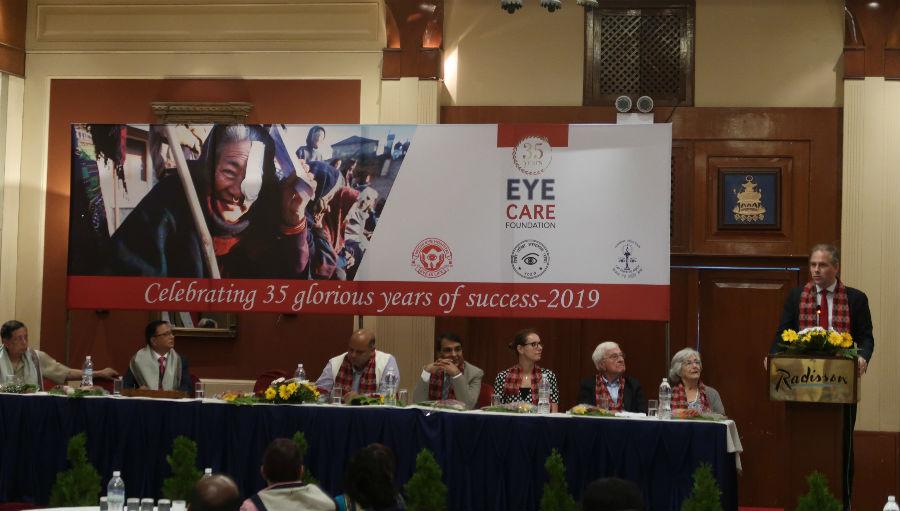 The Eye Care Foundation together with our partners and IAPB celebrated our 35 Anniversary on 26 August in Kathmandu.  The Honorable Dr. Surendra Kumar Yadav, State Minister for Health and Population graced the occasion.
A similar celebration was also organized in Pokhara in the presence of Honorable Mr. Kiran Gurung, Minster for Economic Affairs and Planning, Gandaki Province. On this occasion, Yuddha Dhoj Sapkota, IAPB, SEA regional Coordinator was also felicitated by Eye Care Foundation for his four-decade long contribution to the prevention of blindness.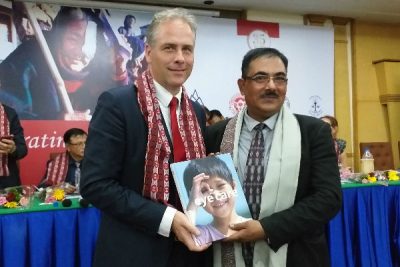 Eye Care Foundation in Nepal
Eyecare Worldwide was established in 1984 in the Netherlands. In 2008, Eyecare Worldwide merged with the Mekong Eye Doctors, another Dutch charity, to form the Eye Care Foundation. The Foundation has worked in 16 countries delivering eye care to those most in need. In Nepal, ECF started services right from the start, working by way of an agreement with the Social Welfare Council. ECF also worked with two local partners: Nepal Netra Jyoti Sangh in Kathmandu and Mechi Eye Hospital Sangh in Mechi.
ECF established two big eye hospitals in Nepal: The Himalaya Eye Hospital (HEH) in Pokhara, 1993 and the Mechi Eye Hospital (MEH) in Jhapa, in 1996.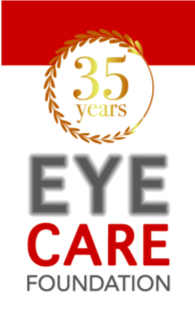 In 2018, HEH carried out 140,409 eye examinations and conducted 4,150 sight restoring surgeries. Currently ECF supports 11 primary eye care centers in Jumla, Kalikot, Humla, Mugu, Lamjung, Syangja, Tahahun, Parbat, Myagdi, Gorkha and Baglung. All these PECCs are running under the HEH management.
Similarly, in 2018, MEH carried out 160,630 eye examinations and conducted 23,243 sight restoring surgeries. ECF currently supports 6 primary eye care centers in Panchthar, Damak, Banyani, Gauradaha, Rajgadh and Bhadrapur. All these PECCs are running under the MEH management.
ECF are proud of our impact in Nepal. In Asia and Africa, ECF have opened 7 eye hospitals, 24 district/primary eye care centers, examined and treated 4,493,486 patients. ECF has performed 400,850 cataract surgeries, trained 157 ophthalmologists, 1517 ophthalmic professionals and provided primary eye care training to 40,656 individuals.