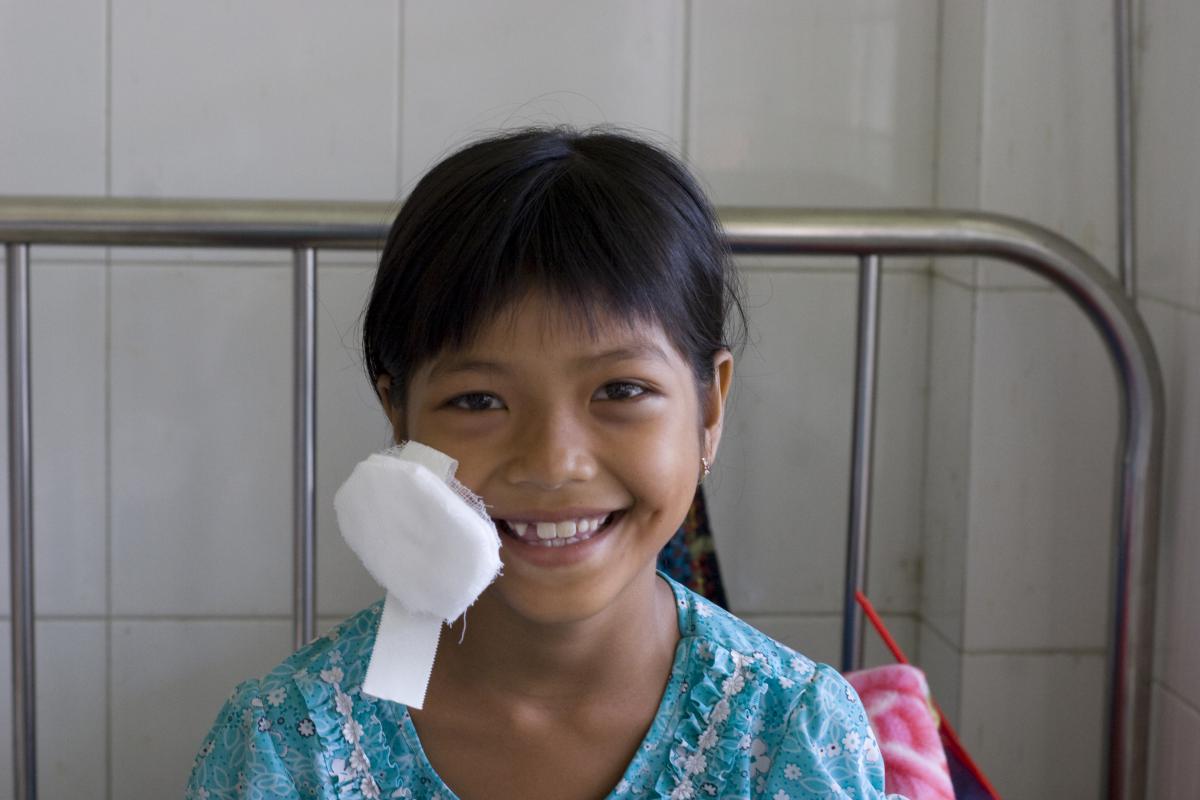 Universal Health Coverage (or UHC) is about making sure all people can access the health care they need without suffering financial hardship. The Regional Action Plan for Universal Eye Health in the Western Pacific urges governments to ensure that "essential eye-care, low vision and rehabilitation services are included in national health financing approaches for universal health coverage" and calls on international partners to advocate for coverage of eye-care services by insurance schemes.
In the Western Pacific – particularly in parts of Asia – the main game for UHC is in expanding health insurance programs, as governments invest more in social protection programs. In China, more than 95 per cent of the population is now covered by one of the three public schemes and in Vietnam, more than 70 per cent of cataract surgeries are reimbursed through Vietnam Social Security. In the Philippines, cataract is one of the top claimed procedures for PhilHealth. In Lao PDR, Cambodia and Papua New Guinea more nascent financing initiatives are being reformed and expanded.
Together with the Fred Hollows Foundation, the Brien Holden Vision Institute, Australian Aid and the World Health Organization, we commissioned reviews to better understand financing opportunities in the Western Pacific. Findings from that work will be shared soon, including at special sessions during IAPB's 10th General Assembly. In the meantime, here are eight reflections and recommendations from what we found:

1. Limit out–of–pocket costs
Even with strong health insurance programs, many countries in the Western Pacific still record high amounts of out-of-pocket expenditure on health, and some systems mandate co-payments for basic services. In Lao PDR, insurance schemes cover surgeries, but intraocular lenses (IOLs) are charged extra. Additional costs. Positively in Cambodia, Health Equity Funds include additional monies to cover unavoidable additional costs, like transport and food for inpatients, which would normally put surgery out of reach for the poor.

2. Big savings can be made on health budgets
More efficient hospitals and shifting to the use of generic drugs and low-cost IOLs can reduce expenditure. This was a key finding from our research in Vietnam where lenses are priced at US $150, and alternatives are available on the Standard List for less than $5. Strategic purchasing was discussed at last year's Regional Consultation and in other studies, like this one.

3. Increase taxes on products that are harmful to health
Palau, Singapore and Australia are three countries have legislated to fund public health programs from taxes on tobacco and alcohol. In the Philippines, "sin tax" legislation was passed in 2012, which lifted tax rates on cigarettes and alcohol. By 2014, the government was able to subsidize the health insurance premiums of approximately half the population using this revenue. High-profile experts Margaret Chan and Michael Bloomberg argue tobacco taxes not only raise revenue, they also cut use, encourage smokers to quit and discourage young people from starting.

4. Involve the private sector
Strong public services remain a critical pillar in efforts to provide broad coverage – particularly for the poor – and should be strengthened in the health system. However, the private sector should not be sidelined; choice improves public confidence, helps to promote quality and contributions from private providers will help relieve already over-burdened public systems. In China and the Philippines, private hospitals provide services that are eligible for re-imbursements, and this has expanded coverage. Experience in many countries has shown that regulations and standardised training may be necessary to guarantee quality and high standards of care across both private and public sectors.

5. Keep the system simple
A bad insurance program will weigh down both health workers and patients with excessive administration. Other impediments may include weak referral networks, particularly when referrals from the primary level are the first step in the process. In many countries with emerging health insurance systems, there tends to be low awareness among both patients and health workers about processes and regulation, and confusion about treatments that are covered. Targeted information programs will be essential to boost take-up.

6. Don't forget glasses
Corrected refractive error improves performance at school and opportunities at work. While progress has been made on financing for cataract, there are few examples in the Western Pacific of government insurance schemes helping to reduce costs for vision screening and spectacles. Research in Cambodia found that even with ready-made spectacles available from between $5 and $20, the primary barrier for spectacle purchase in Cambodia is affordability. In many high-income countries, optometrists work in private practice and generate revenue from the sale of glasses, as consumers with capacity to pay opt to spend more on frames. Similar models and social enterprise principles could be applied in other contexts. Some public hospitals have regulations to prevent profit generation of any kind; and the efficacy and value of these regulatory barriers should be reviewed.

7. Free services don't always mean they will be accessible
In Pacific Island countries, many health services are free at point of care. However distances, frequent supply stock-outs, and the absence of trained workers present a more formidable barrier. Fiji is continuing to explore options to expand financial resources, including insurance. Costs, where they are necessary, should be introduced gradually and care should be taken to ensure the poor are not adversely affected.

8. Advocates: get ready
An understanding of health economics and existing systems will help, as will expanding your networks to include decision-makers within health insurance programs. Social protection systems are never static; reforms and reviews are constant and eye health professionals should be at the table in national discussions. In Papua New Guinea, a policy on Free Primary Health Care and Subsidized Specialist Services was adopted in 2014 and it is hoped reforms and consultations in the near future will include subsidies for eye health treatments. In Vietnam, discussions are underway to include spectacles and low vision aids for children and people with a disability in future health insurance reforms.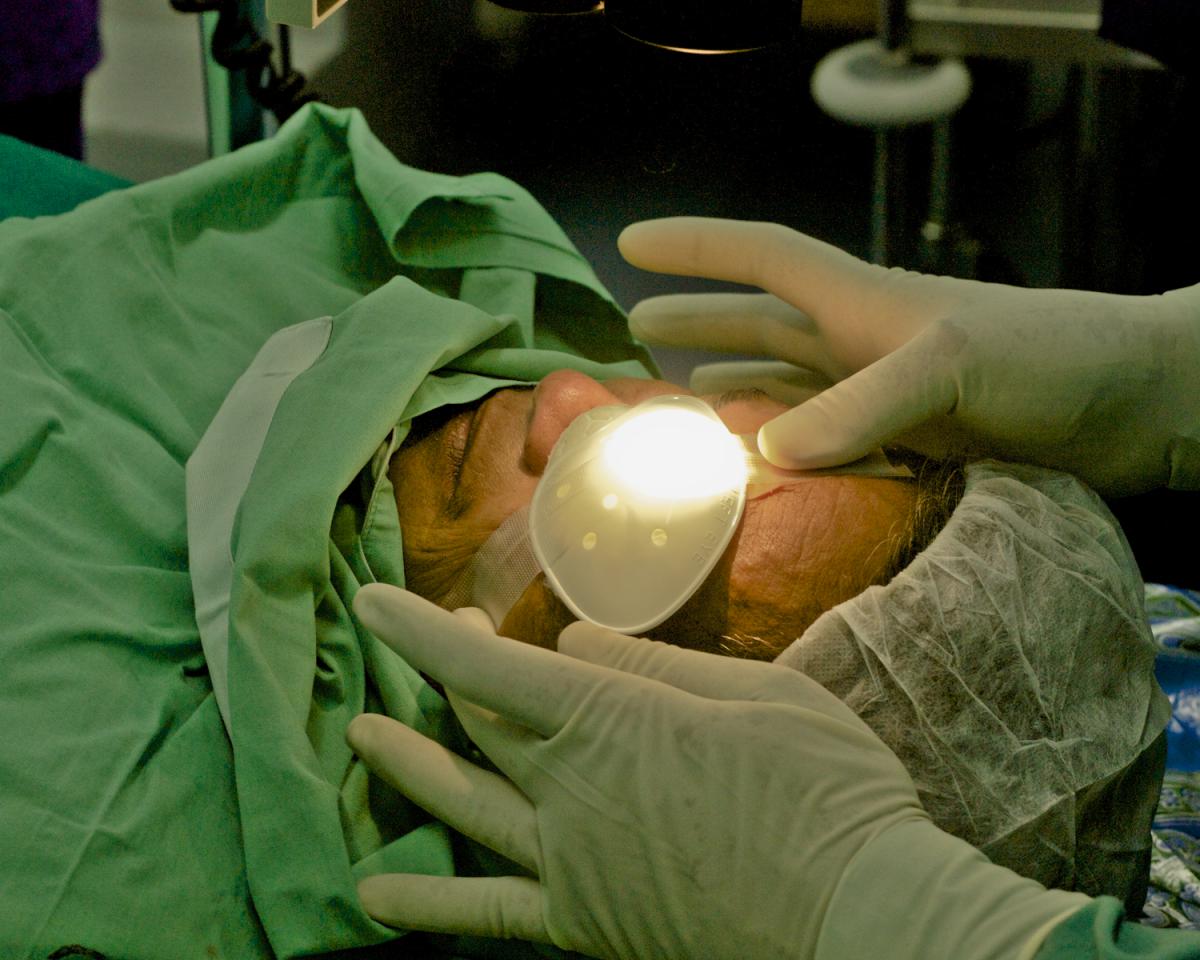 There are numerous approaches to reduce costs for patients and expand service coverage. Social enterprise models to reduce costs for the poor have been developed and tested by IAPB members, including Brien Holden Vision Institute and He Eye Care System in China. In 2014, WHO and the Fred Hollows Foundation funded a technical consultation on innovative financing, and plans are being considered for another round of the Eye Fund, which provided loans for eye care infrastructure.
As donors retreat and financing systems expand, solutions to sustain funding for eye health will only grow in importance. So, get ready!