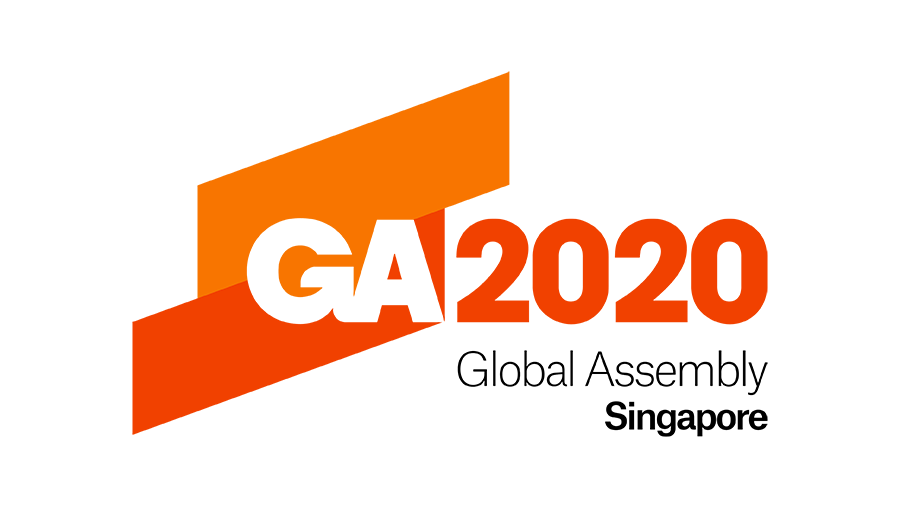 Where public health meets eye health.
The Global Assembly 2020 (GA2020) is taking place in Singapore on 12-14th October. This event comes at a pinnacle time for the eye care sector as we celebrate the successes of Vision 2020 and look forward to the new decade of vision. The GA attracts over 1,500 delegates from a wide range of audiences including development and public health experts, key opinion leaders, national and international bodies, governments and ministries of health. All of whom will come together during this significant time to discuss the key themes and issues facing the eye care sector.
This is a fantastic opportunity to be a part of this leading global event and partner with IAPB, the premier global alliance, to demonstrate your commitment to making an impact and positioning yourself as a sector leading expert.
Opportunities include:
Vision 2020 Wall – Celebrate the successes of your organisation, team or individual who has made a clear difference to the sector over the past decade
Knowledge Pavilion Programme Partner – Lead a 15-minute session focusing on a specific topic or theme
Run a side meeting for up to 20 people
Brand awareness in GA2020 marketing material
Sponsorship packages
Exhibition opportunities
Access to the VIP lounge and exclusive reception with IAPB President and CEO
For more information, please contact:
Nick Parker – nparker@iapb.org
Rachael Bourke – rbourke@iapb.org
Phil Hoare – phoare@iapb.org