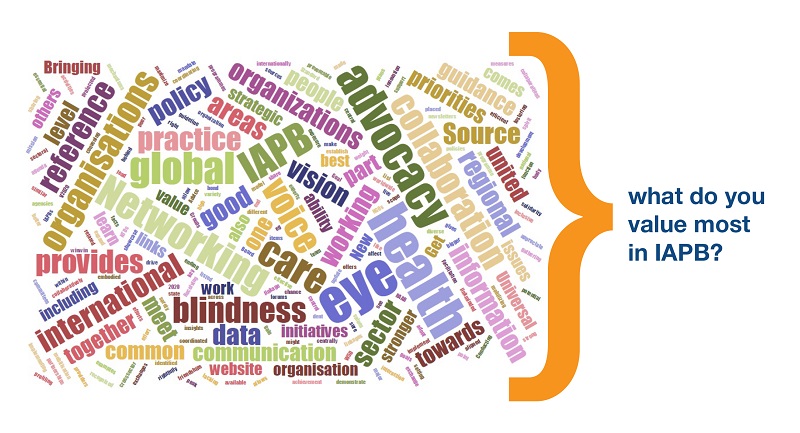 Respondents from over 50 member organisations and partners took part to the survey we circulated earlier this year.
Member surveys are invaluable tools to ensure our activities and priorities are in tune with member needs, all the more important as we approach our next strategic planning cycle – so, first of all, let me say thank you to all those who took the time to give us their input and ideas.
It was good to see plenty of positive and constructive feedback and I was particularly heartened by noticing how responses were framed through a common vocabulary reflecting our key themes and values – 'collaboration', 'advocacy', 'networking' and 'voice' were by far the stand-out words.
Your understanding of our top priorities perfectly mirrors our current three strategic pillars: Advocacy, Knowledge and Partnerships – a good health-check for our collective sense of purpose.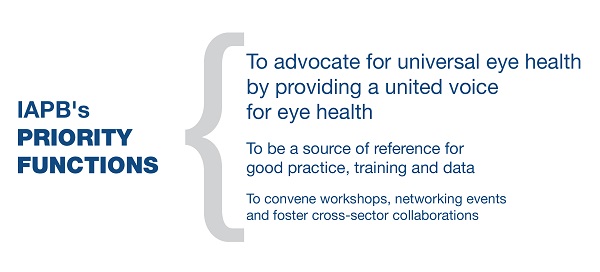 Satisfaction rates on the quality and relevance of our online communication are also very high (and I can only hope this blog meet the standards!).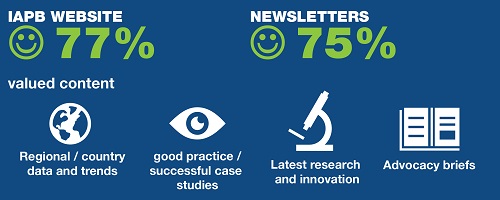 Going forward you can expect to see more of the content you value most, with the first IAPB Vision Atlas to be launched at the 10th General Assembly in Durban and continuing work on leveraging the advocacy opportunities on the SDGs and eye health. Do also keep sending us your case studies and inspiring success stories, so that we can continue to showcase good practice across our website and newsletters.
Talking about sharing and learning though, there is nothing like a face-to-face meeting that can deliver the goods: in this sense Durban, host city for the 10th General Assembly (10GA), is 'the place to be' this October.

Glad to see many of you are looking forward to the many opportunities 10GA can deliver, so:
10GA will be an unmissable opportunity for you to contribute to the eye health agenda running up to 2020 and to join in a powerful call to action to key stakeholders and opinion leaders at the event and beyond – two areas many highlighted in the survey as particularly relevant when it comes to meetings and conferences.
Finally, looking at the future, we welcome your input on our goals and activities going forward. This is a starting point for broader strategic conversations as the Board starts looking at our next strategic plan, which will take us to 2020 and beyond – a journey I am sure we all look forward to.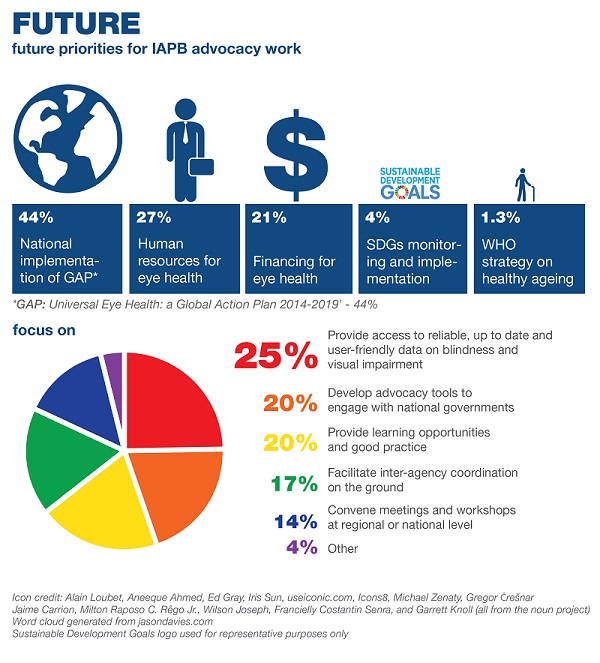 Download the Survey Results Infographic