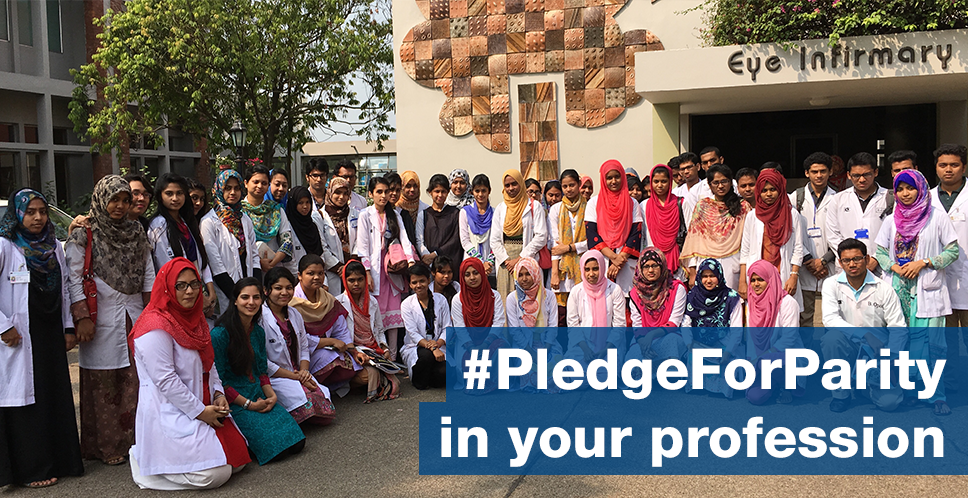 On 23 March 2016, we celebrated World Optometry Day. "World what day?", I hear you say. Yes, you read correctly: World Optometry Day. Do not panic though if you did not send your Optometrist flowers!
Over the past 5 years I have had the pleasure of visiting or interacting with colleagues at different training institutions of Optometry; in the UK, Philippines, Malawi, India, Bangladesh, Mozambique, Ghana, Nepal, Kenya and Tanzania. One of the things that I have observed over these years is that there are many definitions for an optometrist (and I will be opening Pandora's box with this discussion). The definition that is most familiar to me, as it is where I qualified, is from the College of Optometrists (UK). 'Previously known as ophthalmic opticians, optometrists are primary health care specialists trained to examine the eyes to detect defects in vision, signs of injury, ocular diseases or abnormality and problems with general health.'
Anecdotally, and with some statistics available through a google search (I list a few sites below), I can confidently say that there is an increasing number of females in the optometry profession. It was a pleasure to visit the Chittagong Eye Infirmary and Training Complex in Bangladesh where they have the first degree course for Optometry in Bangladesh. I met the first two cohorts of optometrists trained at the school and was pleasantly surprised that 85% of the students in the Optometry school are female. I happened to be there on International Women's Day (#IWD2016) and we all made the #PledgeForParity. It was an exciting day at the school and I left feeling uplifted and ready to do my bit to achieve global gender parity.
I have had the opportunity to travel and work in India, Nepal and Bangladesh over the past month and it has made me realize that it is not always easy to work as a female in the world of public health eye care. But I am lucky enough to know and work closely with some very inspiring women who I can look up to and learn from. Till recently I had not stopped to think about their journey and how many glass ceilings they have had to break through. If you work with or happen to come across one of these amazing women at a meeting or conference I suggest you take out five minutes and ask them to share their story with you.
With so much progress we are making as eye care professionals focusing on eliminating avoidable blindness, creating access to services where they are most needed, strengthening health systems, building capacity, ensuring sustainability let us not forget Sustainable Development Goal 5 (#SDG5): 'Achieve gender equality and empower all women and girls.'
#SDG5 is relevant in all settings, in all cultures and in all professions. As eye care professionals, let us all #PledgeForParity within our profession, to encourage and respect the contribution these extraordinary women have made and continue to make. And let us ensure that women get the recognition they deserve. One of the things that we can all pledge to do is support and call for more women to take on leadership roles.
Google search: females in the optometry
Optometrist Graph Documentation
Optometric Management – The Evolution of Optometry
Review of Optometry – Women at the forefront
Optometric Management – Women in Optometry:50/50?
Optometry Times – Optometry ranked as top industry for women