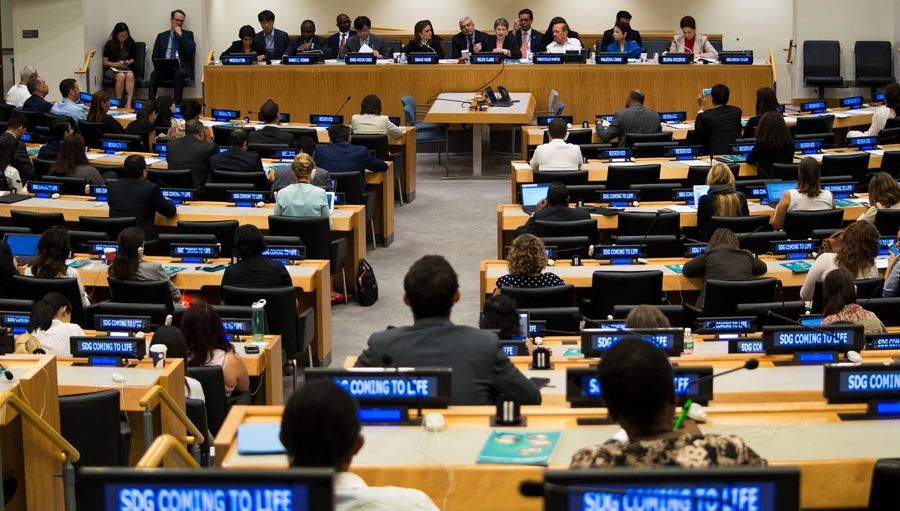 Next week is the High Level Political Forum (HLPF) and eye health has been included on the official agenda.
The HLPF is the main United Nations platform on sustainable development and it has a central role in the follow-up and review of the 2030 Agenda for Sustainable Development the Sustainable Development Goals (SDGs) at the global level. The meeting ordinarily takes place at the UN Headquarters in New York but for the first time the event will be completely virtual – which means that many more of us can join the discussions and events: https://sustainabledevelopment.un.org/hlpf/2020#programme. The theme of the HLPF is 'Accelerated action and transformative pathways: realizing the decade of action and delivery for sustainable development' following the commitment made by Heads of State last year.
This year will be an opportunity to take stock on where we stand on the SDGs in light of the impact of the COVID-19 pandemic. The focus will be on accelerated actions which can support the ambition to 'build back better' and get us back on track to achieving the SDGs. It is in this context that IAPB and the Friends of Vision are hosting an official HLPF side event 'Vision for Everyone as a Catalyst for the Decade of Action' on Friday 10 July 8:00AM (EST). To register please click here: https://us02web.zoom.us/webinar/register/WN_rlXmNbE4Rmm7NAxNNfJ47A
The event will feature Jayathma Wickramanayake, the Secretary-General's Envoy on Youth, Ambassador Aubrey Webson from Antigua and Barbuda, Ambassador Rabab Fatima from Bangladesh and many more.
The COVID-19 pandemic requires a renewed commitment to the SDGs. In addition to the urgent need to strengthen health systems and progressively achieve universal health coverage; there will be a need to improve access to quality education, encourage growth and employment, and address the exacerbated inequalities in society. It is also critical that persons with sight loss and vision impairments, who face additional barriers, are not left behind during the pandemic. Accelerating action on vision will support efforts to 'build back better' and to achieving a more inclusive, sustainable world for current and future generations.
Please join us next week for this important event.
Photo credit: United Nations Development Programme; Flickr