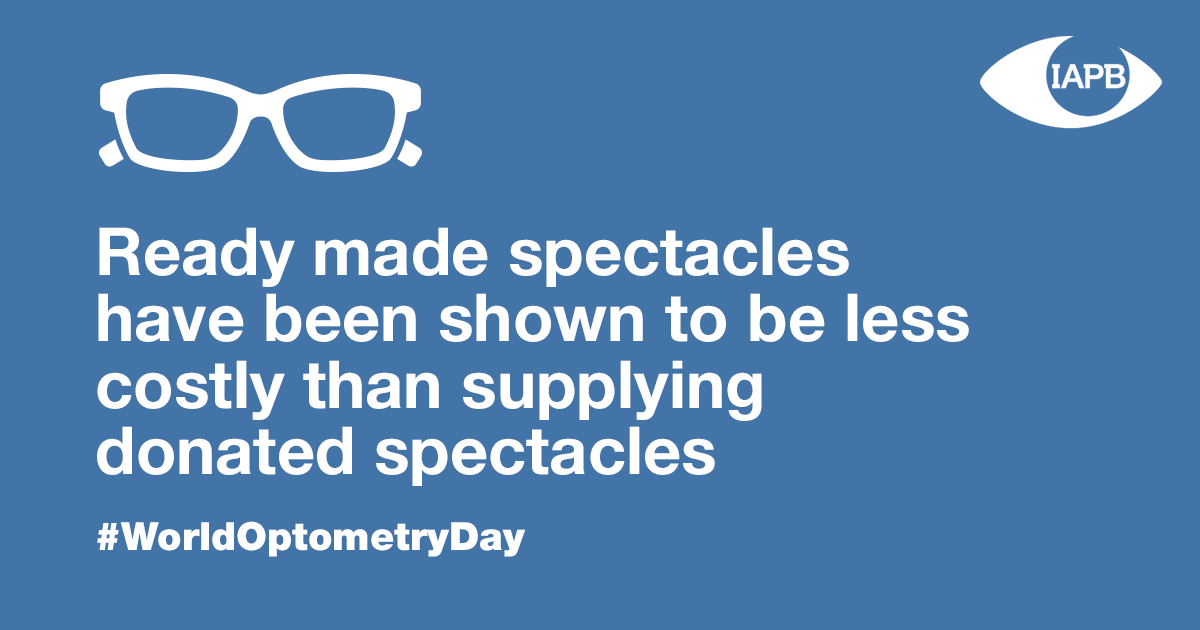 It is shocking that even today, an estimated 120 million people live a severely disadvantaged life, unable to see things at a distance because they do not have a pair of spectacles. Estimates suggest another half billion or more—yes, Billion—are also suffering from near vision problems. They cannot read or perform near tasks, again simply for want of spectacles. The recently published IAPB report on spectacle coverage found that in some countries less than 10% of the people needing spectacles to correct serious levels of vision loss were receiving them.
The only response to these shocking statistics is outrage – particularly as inexpensive and cost-effective solutions are available. The availability of Ready-made spectacles is a positive development that can be used to speed up responses to tackle uncorrected refractive error (URE). This is a good solution but there still needs to be some parameters around their use—some 'good practice' recommendations, if you will. Accordingly, the IAPB Refractive Error work group has produced
a position paper on readymade spectacles
that has been adopted by IAPB Trustees.
While there will be different opinions on the best solutions to uncorrected refractive error, there is one thing we can all agree on – this problem cannot be allowed to continue. Everyone should have access to spectacles and to be able to see. It has been a thousand years since the first spectacles, surely ensuring everybody in need has access to
high quality and readily available spectacles
isn't impossible?
We have more posts to mark World Optometry Day!